I just love the babies! I will admit sharing them with others pulls at my heart strings, however, helping to fulfill the dream of special people around the world is so rewarding and wonderful.  We are taking reservations for foals for 2018 already. If you have interest in reserving a foal you can visit the Reserve A Foal page for more information and please contact us with any questions. We hope to meet you one day! We are expecting 7 foals in 2017 so keep checking back with us! 🙂
Foal # 7 has arrived June 8, 2017!
RBD Sue's Lonesome Dove
Homozygous Grulla Filly!!! Coat Color results EE aa DD!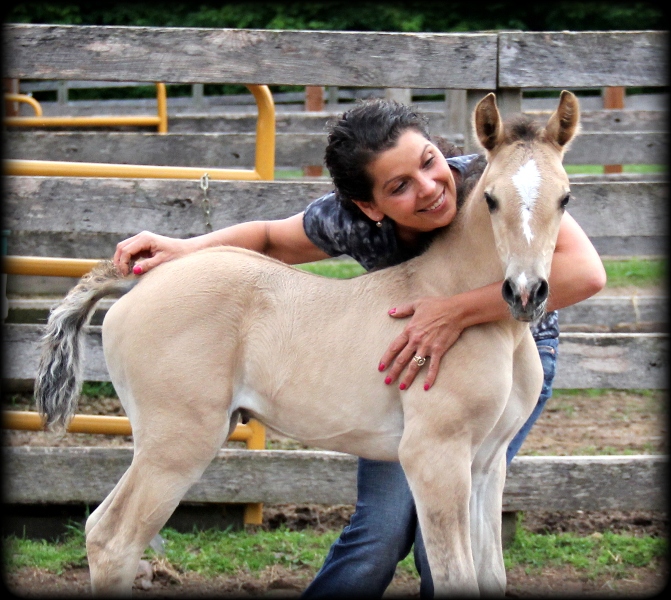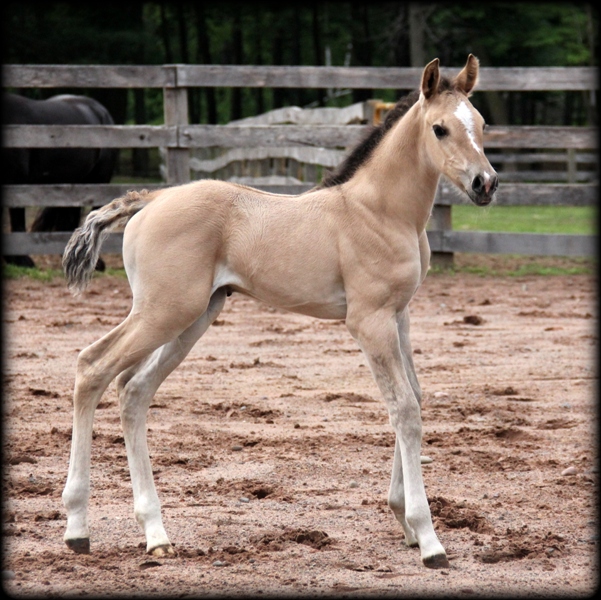 We are retaining this filly for our future
I am over the moon!!! Dove is a dream come true for Rafter Bar D and the future of producing quality colorful Morgans. I fell in love with our little Dove's grandmother, Amberfields Lonesome Dove (Blaze's dam), years ago and even asked Judy if I could buy her...but she was one Judy could never let go and I can't blame her. It is with Judy's blessing that we named her to honor her grandmother. I have always wanted a Lonesome Dove, and here she is friends. It was Derrick's idea to add my name in there, which I wasn't sure at first, but I like it.
Dove's future when she matures is to produce exceptional grulla foals with our black stallions. With her color genetics being EEaaDD, when bred to our blacks who are both homozygous EE, she will produce 100% grulla's with the coat color of the foals being EEaaDd every time. I have had several people ask me this year how long the wait was for a grulla... I said I was working on it and here she is. It is my hope she can produce foals like herself for others to enjoy and help the colorful Morgans to grow ♥
She is a big strong athletic filly with an exceptionally beautiful head and eye. Her Morgan type is excellent and she's full of personality and so much character. I love this filly and I'm excited for her future with us as a riding horse and a breeding mare to produce foals just like her for you.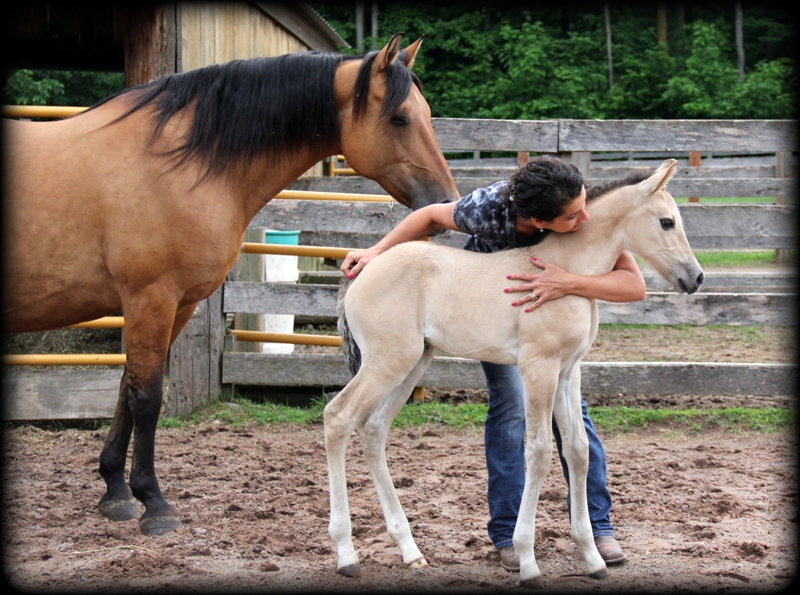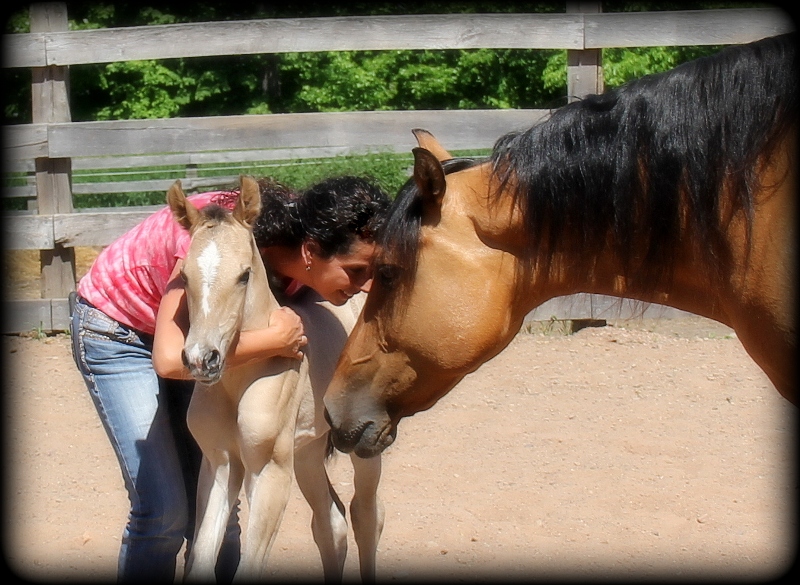 Foal # 6 has arrived and we sadly lost him May 21st. 🙁
RBD Black Colt
(

JMF True North

 x

RBD Wild Irish Rose

)
Black Colt
My heart is heavy as I type with tears rolling down my cheeks... we lost Rose's foal... A beautiful black colt. I'm not sure what happened, I closed my eyes for an hour and when I checked he was born and gone. I'm just sick...I'm now praying as Rose was colicking, so we gave banamine and walking and hoping the after-birth passes and she is over her colic. Vet will come out... She seems to know she lost her boy...
When it all goes well it is so wonderful and rewarding. Losses are hard. Thank you to all of you who were following and rooting for Rose. At this point I'm thankful she's alive and I will tend to her closely. Blessed Are The Broodmares
The photo above was taken a few days ago. I had let Rose out into the arena in between thunderstorms and she was feeling good. She had been rolling in the shavings and was braided up ready to have her foal. To the left is the post on facebook to the people who were following.
Foal # 5 has arrived May 14th, 2017!
RBD Zenith Sentinel Knight
Zebra Dun (Bay Dun) Moriesian Colt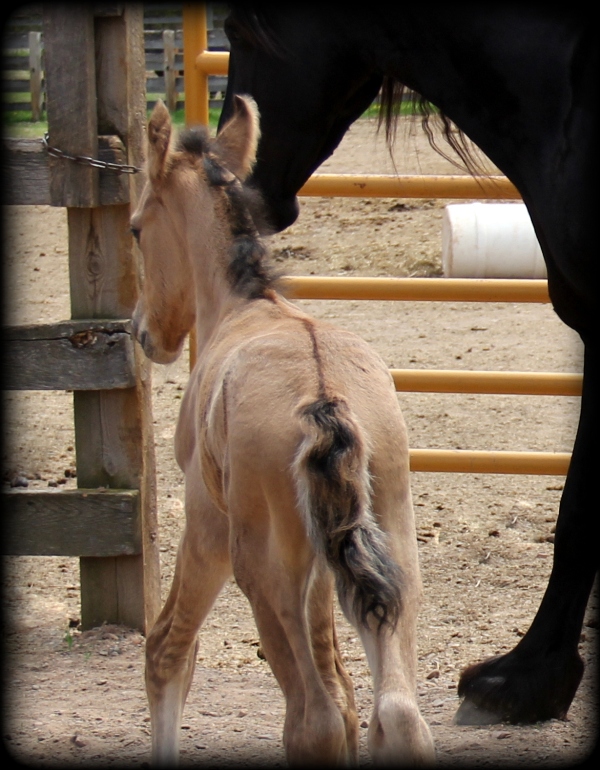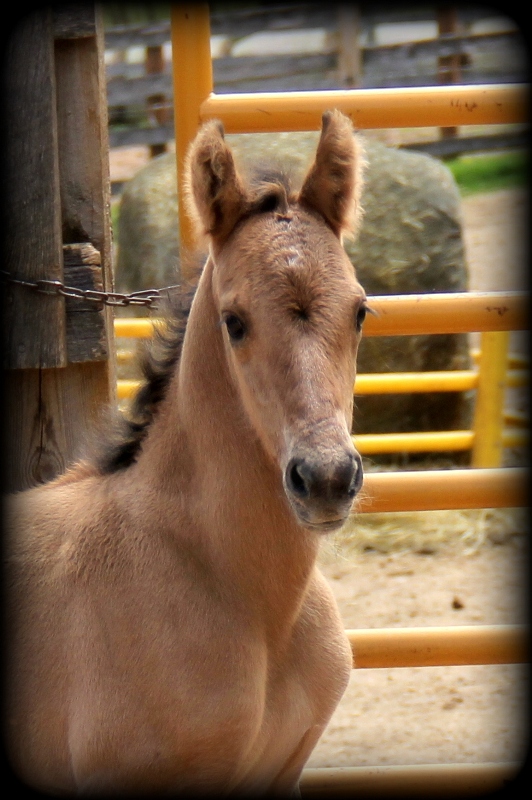 Zenith is the time at which something is the most powerful or successful. It is also the highest point reached in the heavens. A Sentinel is a soldier or guard who stands watch and a Knight is one who served his sovereign or lord as a mounted soldier in armor. Introducing a very special colt destined to fullfill a dream "RBD Zenith Sentinel Knight" who is the first zebra dun Mor

iesian to be registered with the Moriesian Horse Registry.
There is a wonderful gal in New York who has a vision and reserved this foal nearly a year ago praying for a very special colt. Congratulations Jamie Lynn!!!
Jamie is really captivated by the Moriesian and her goal is to raise second generation Moriesians in unique colors. Zenith is destined to be her future herd sire! Jamie also has a Moriesian foal reserved from Rusan Nyborg, who raises beautiful Moriesians, and now we are praying for a beautiful filly for the beginning of an exceptional breeding pair. We are very excited to see Jamie's Moriesian breeding program progress and we are honored to be part of the foundation of her second generation breeding program.
You can also visit the Moriesian page on our site learn more and see a full sister to Zenith from last year. Enjoy Zenith's photo slide show below. 🙂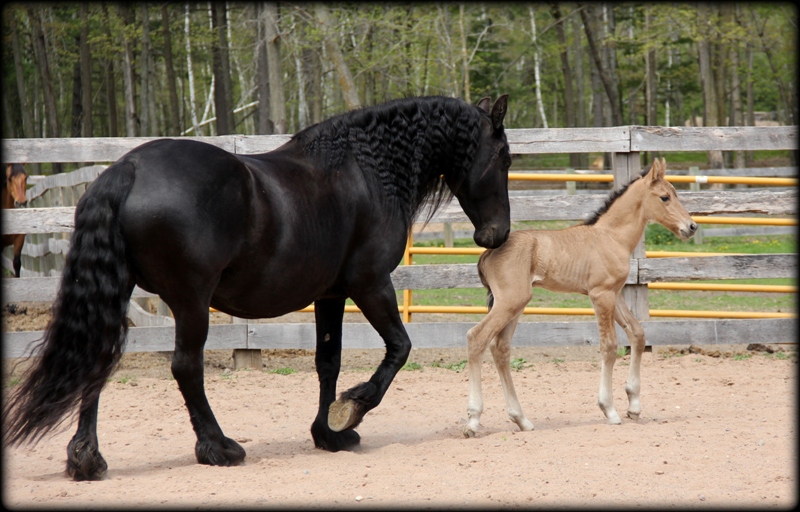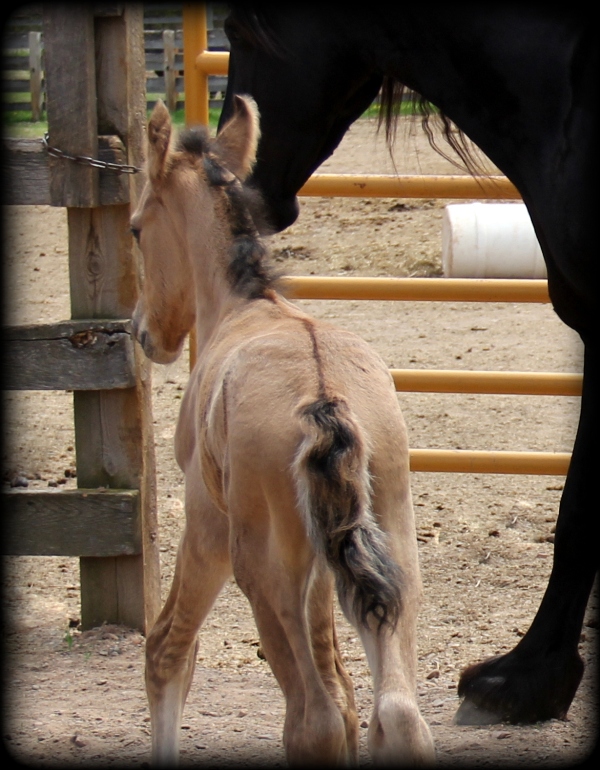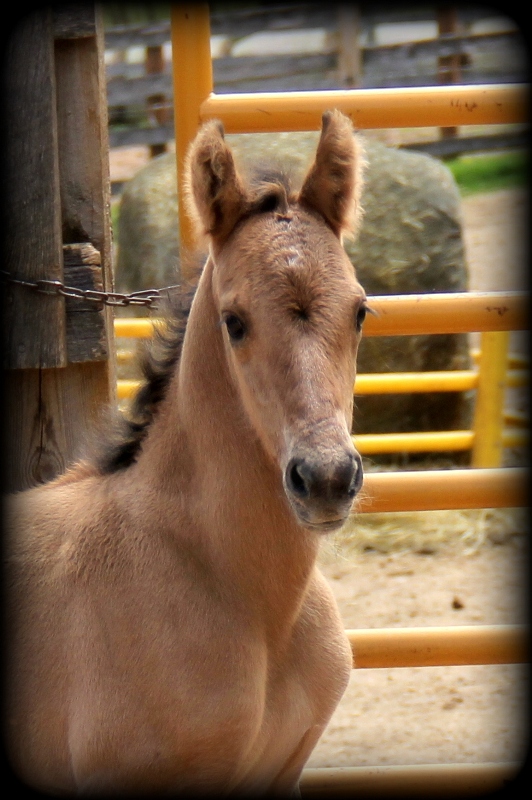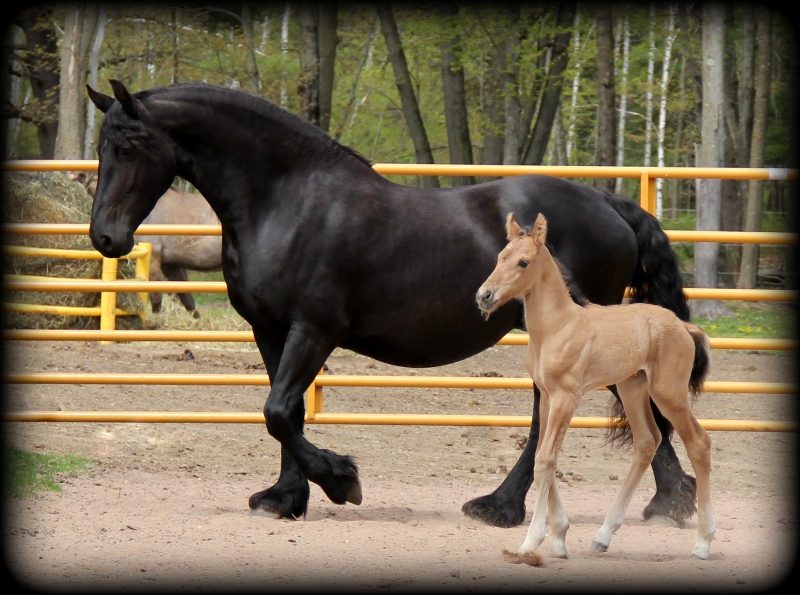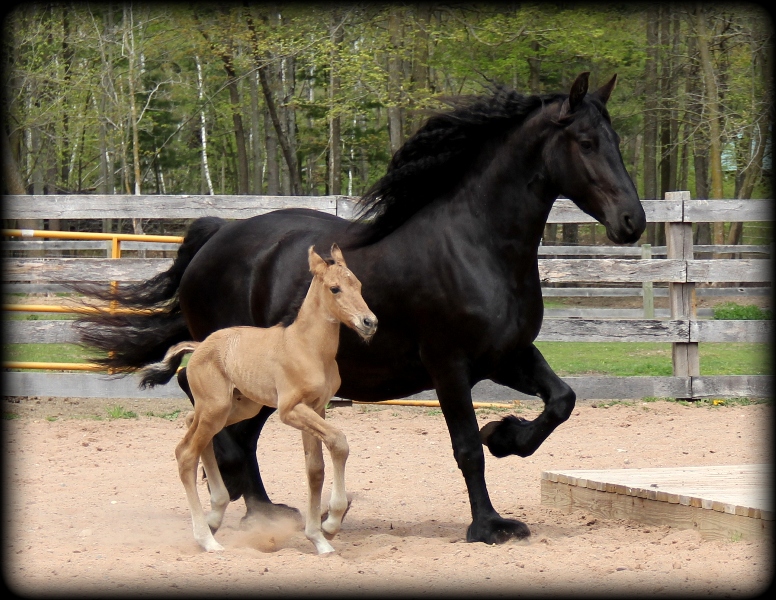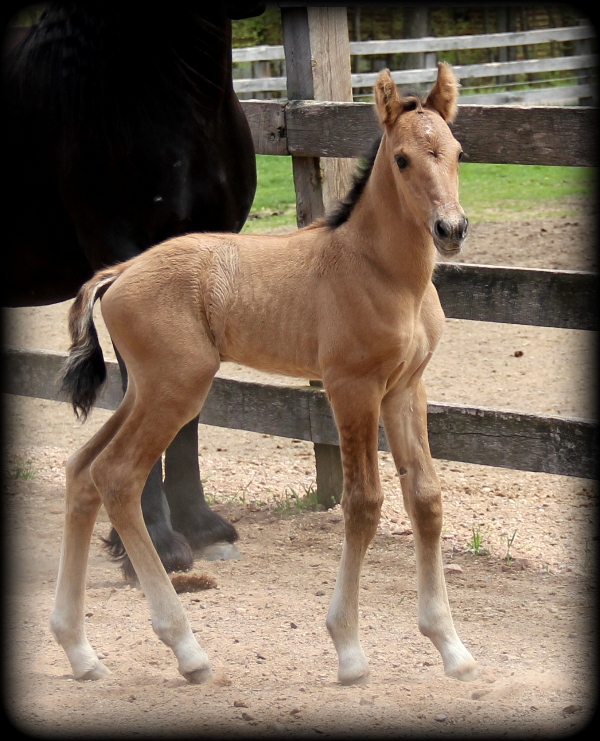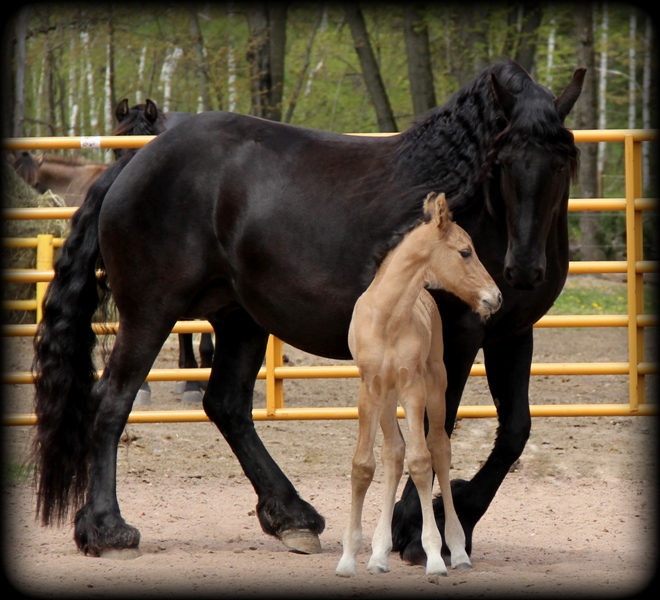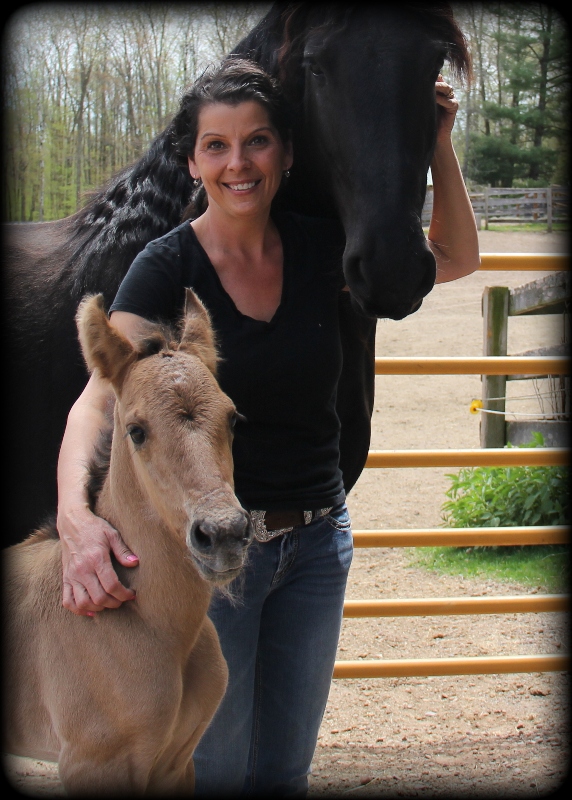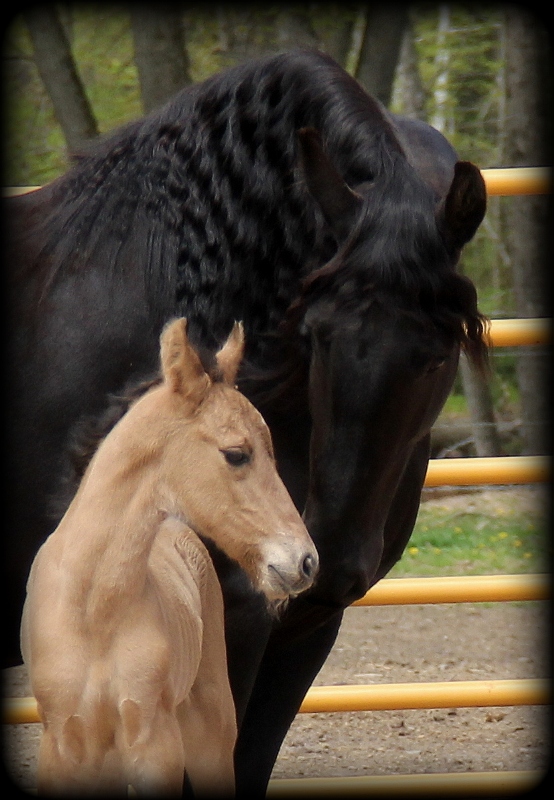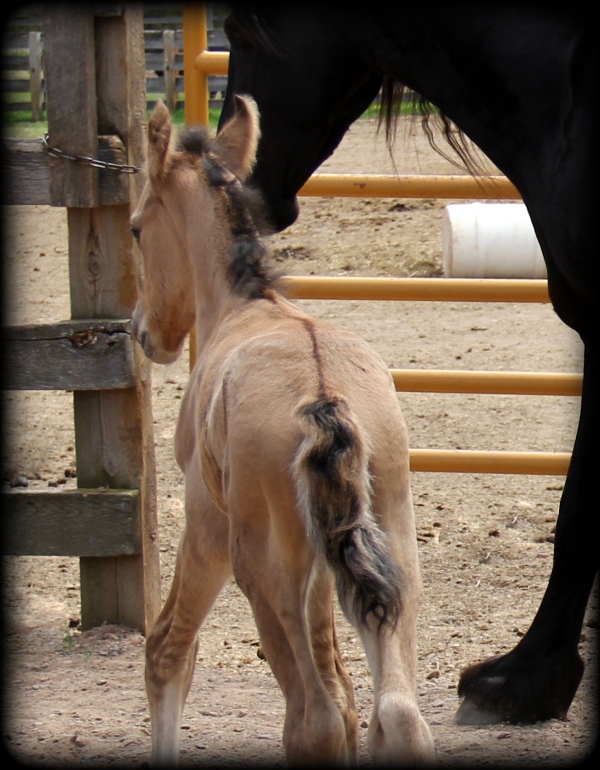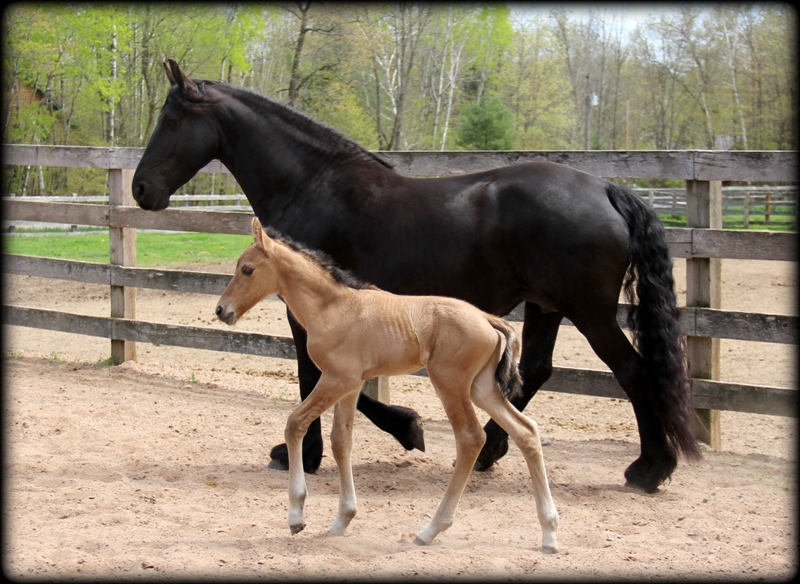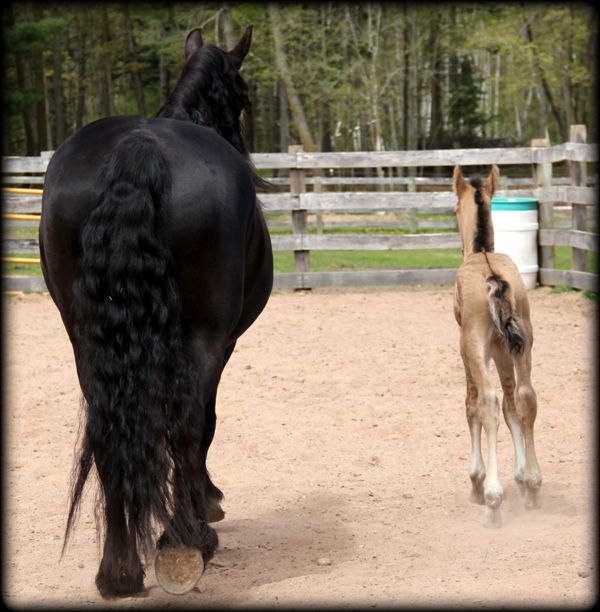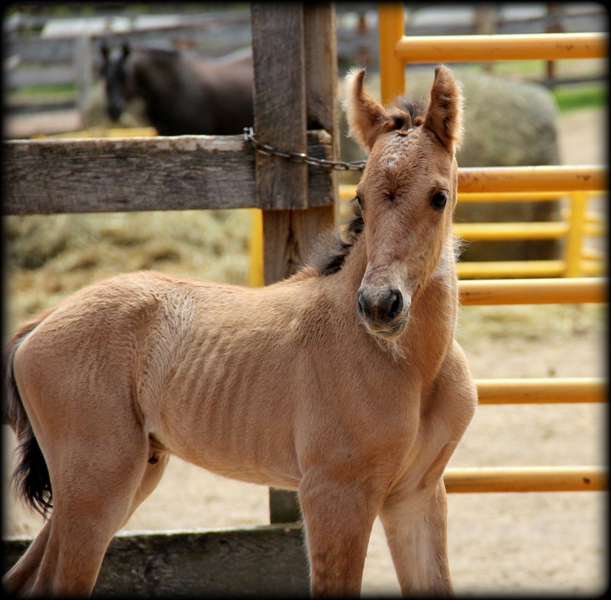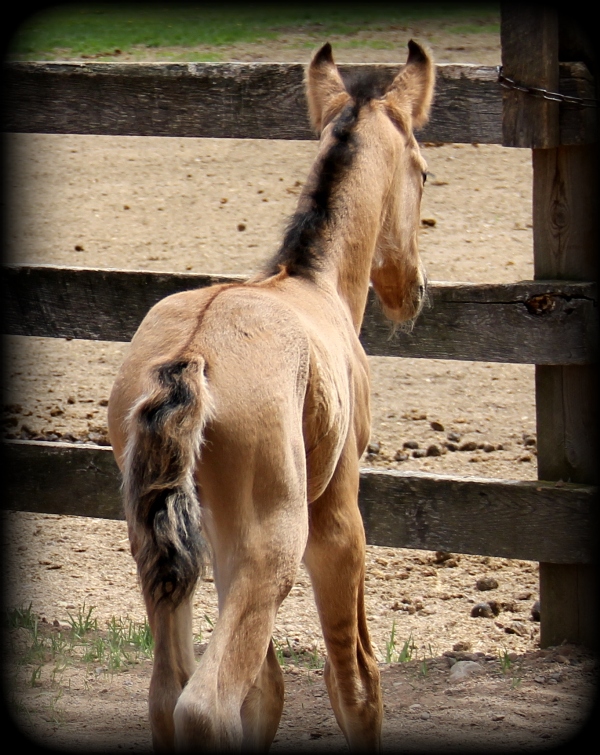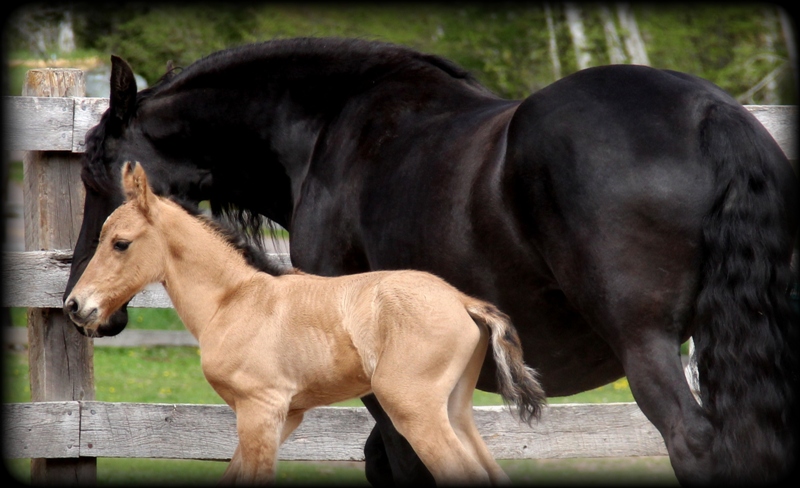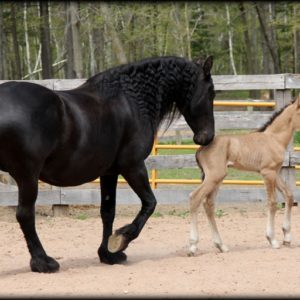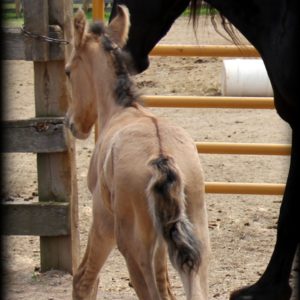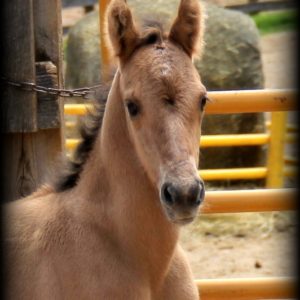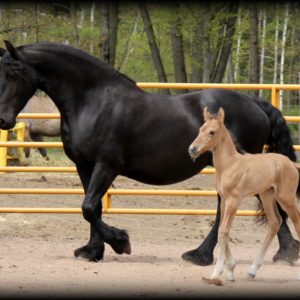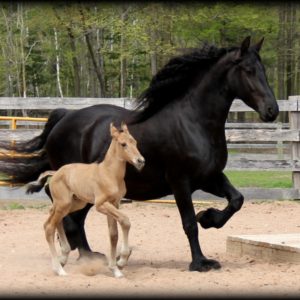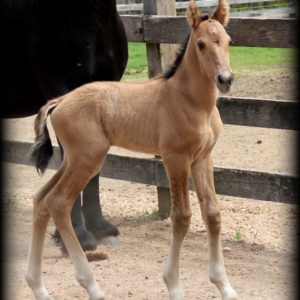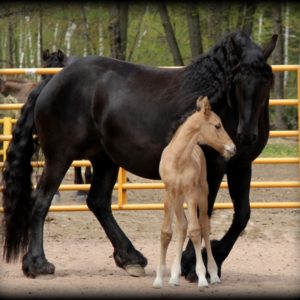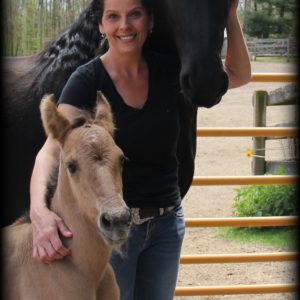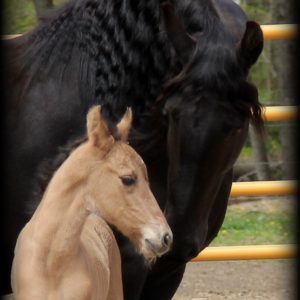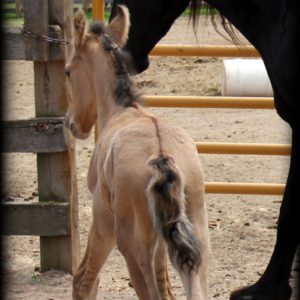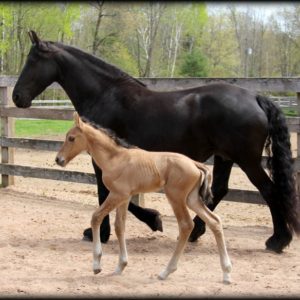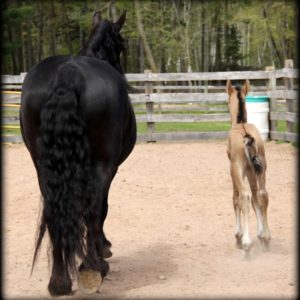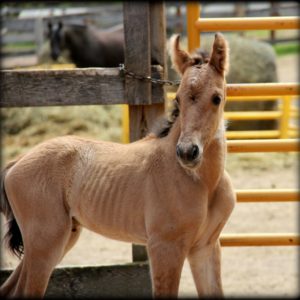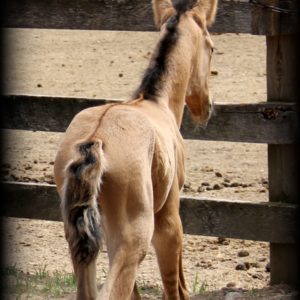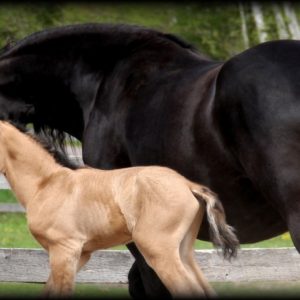 Foal # 4 has arrived May 7th, 2017!
RBD Gift Of Gabriel
Grulla Colt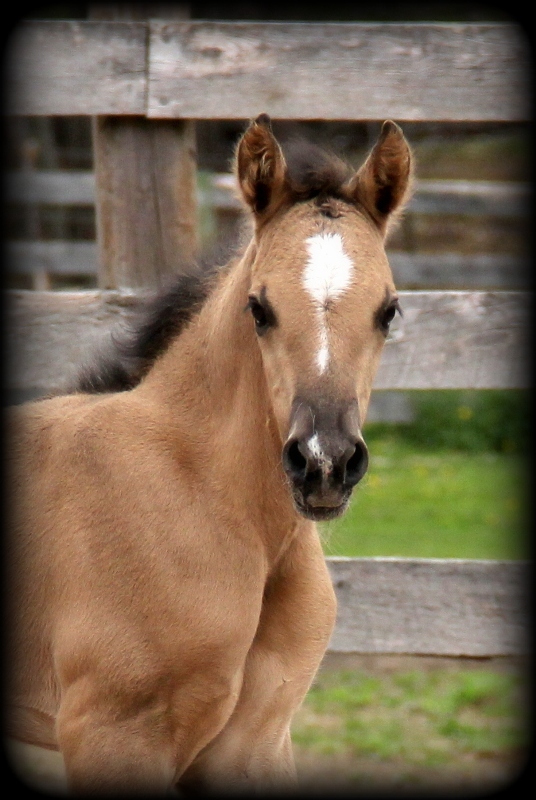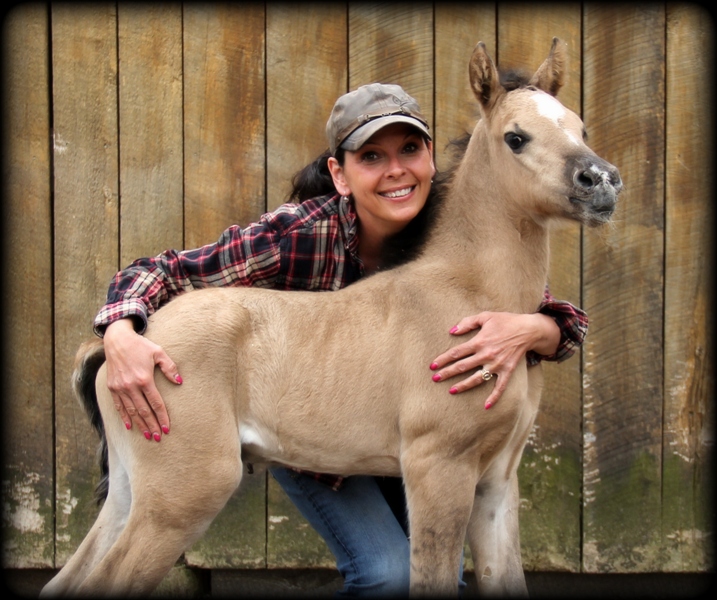 Gabriel means "God is my strength" and is one of the archangels. In honor of his mother, Gabriella, who was an orphan and because we are blessed that he is here with us... Gabe was a week early and stuck inside, and not quite in position for his Mom to have him. I had to go inside and move him around and McKayla and I pulled him and brought him into the world. We are blessed to have this colt with us.
Gabe is such a BIG tall beautiful colt with so much character and so curious and brave. From his dark undertones we are pretty sure he is a grulla, however, we will coat color test him. Gabe is going to a special home in CA in the fall to spend his life with Christina Marquez. She is over the moon excited to be blessed with such a beautiful colt. Congratulations!! Enjoy his photo slideshow below. 🙂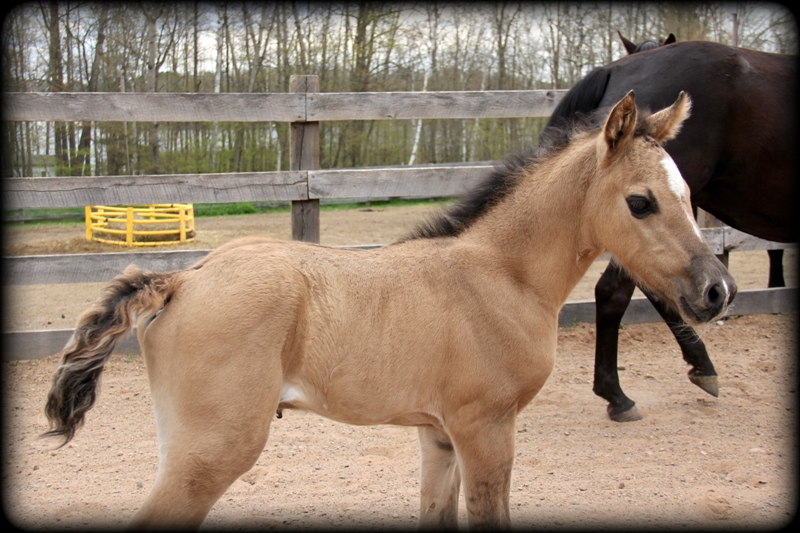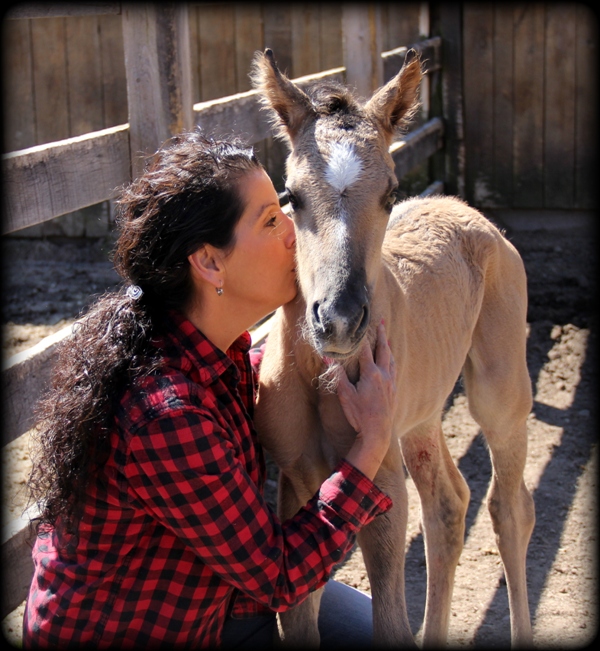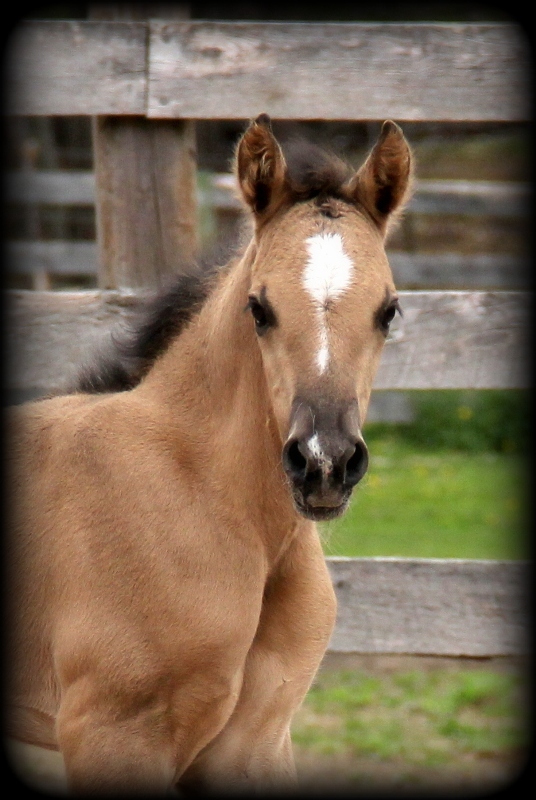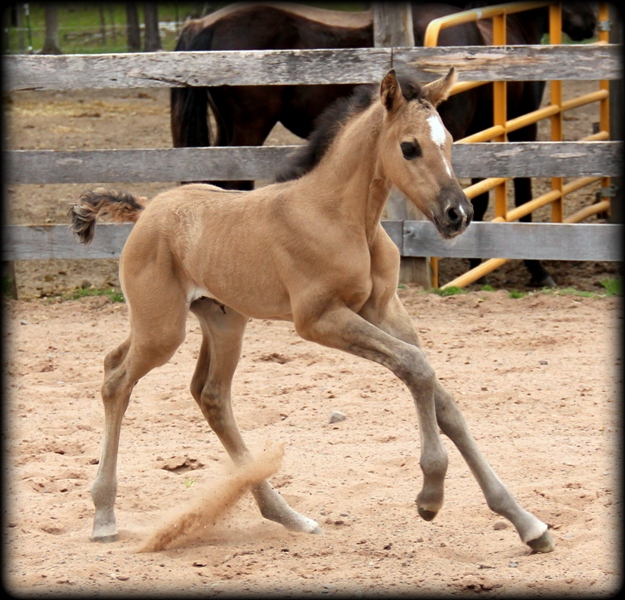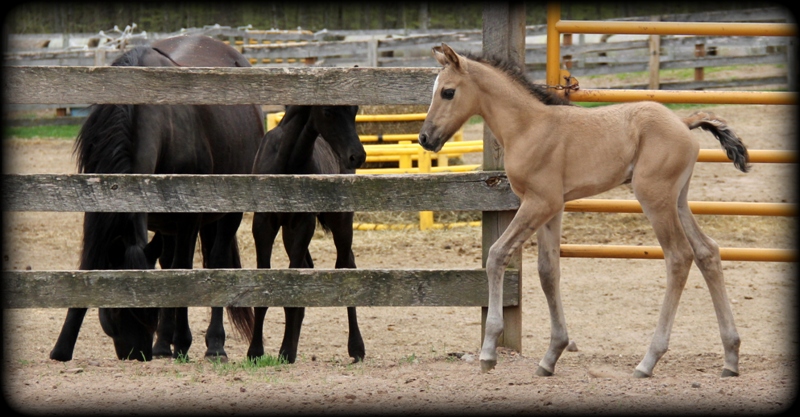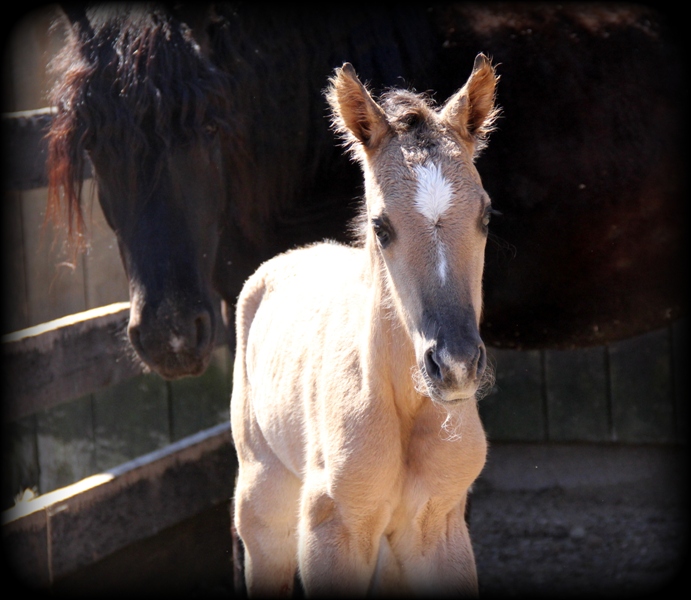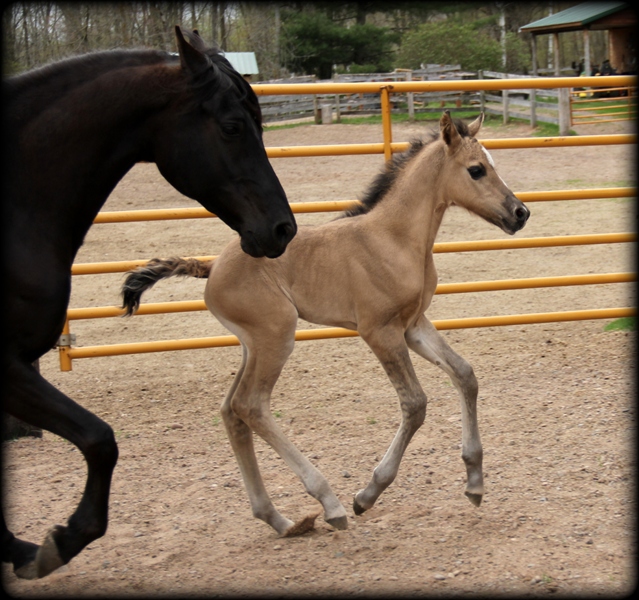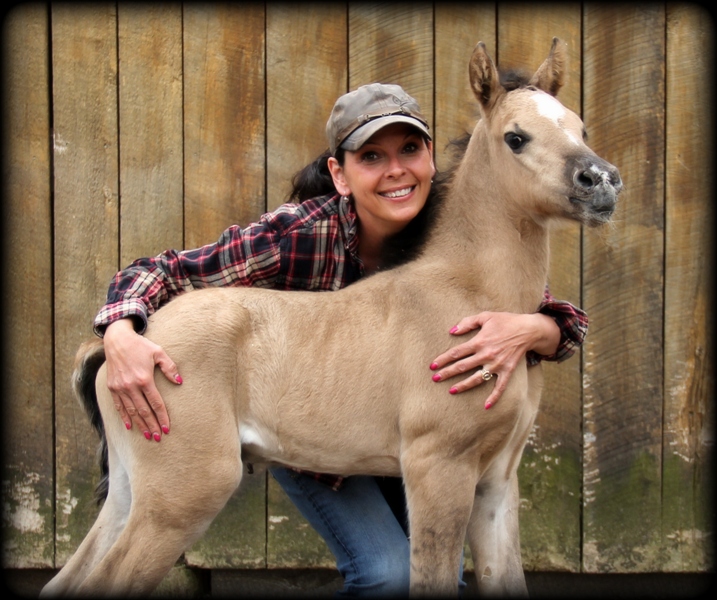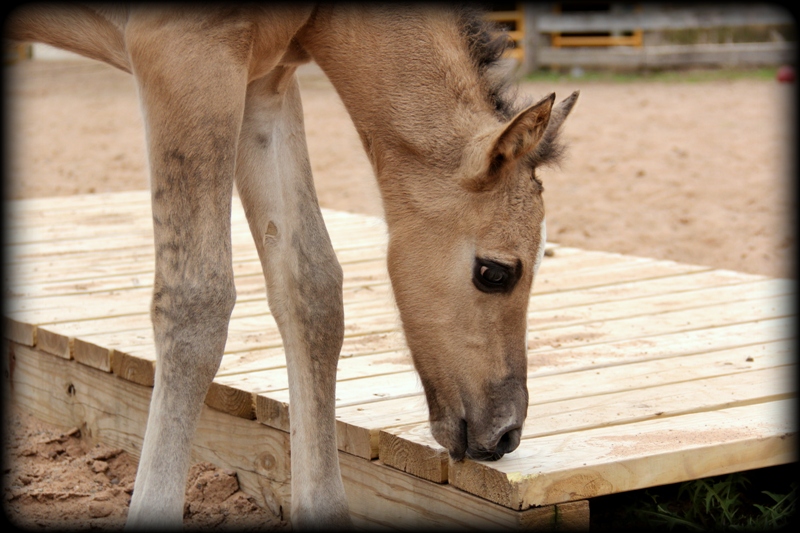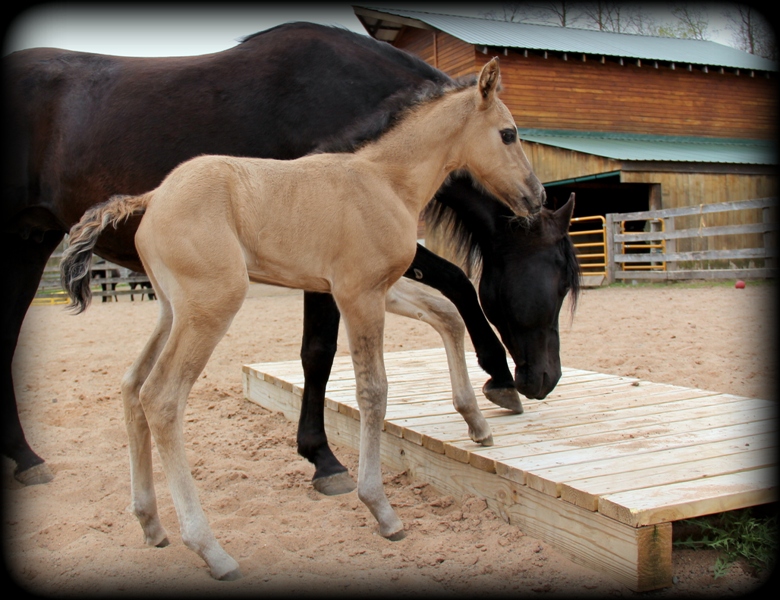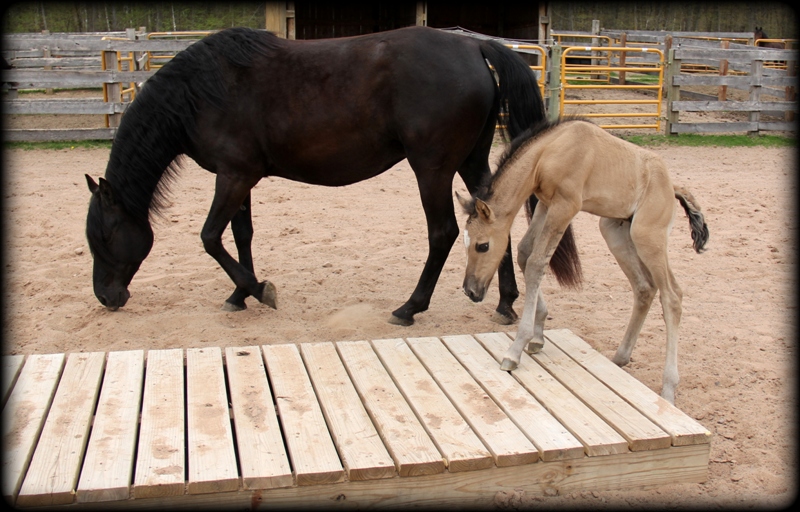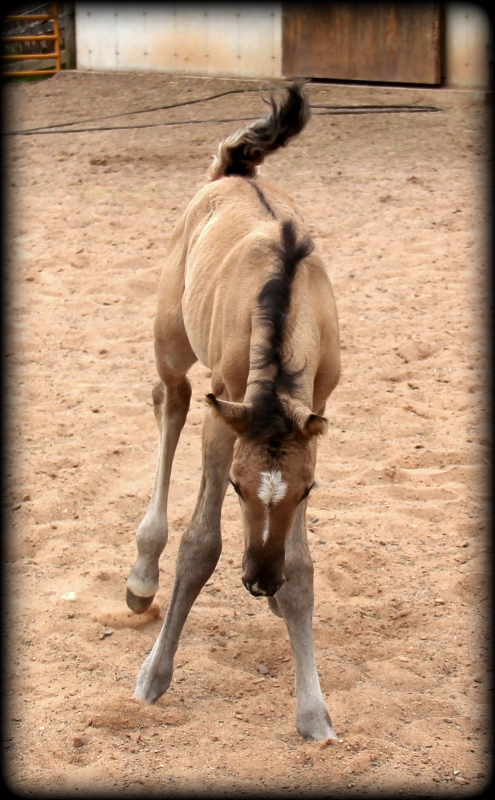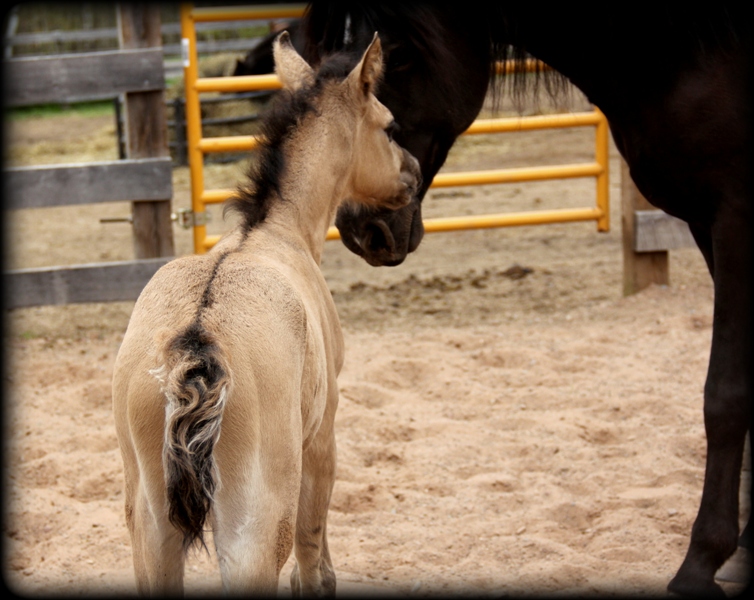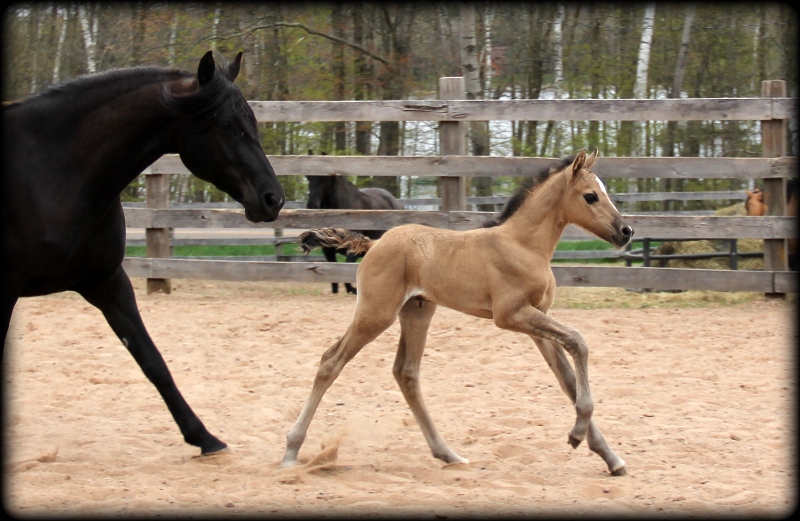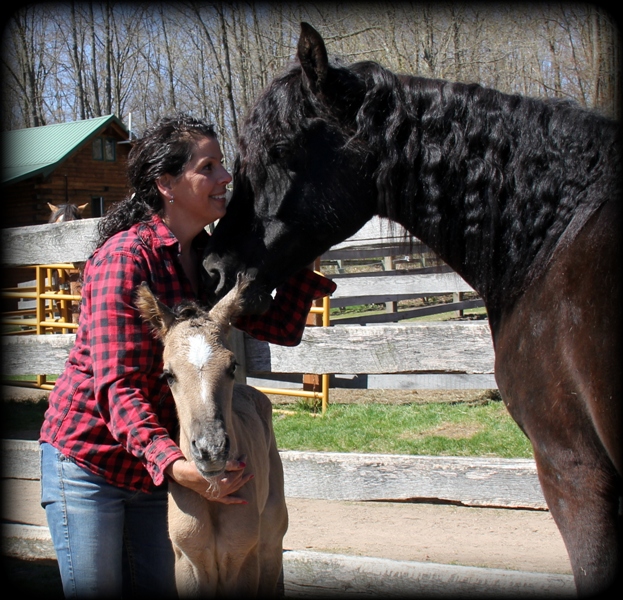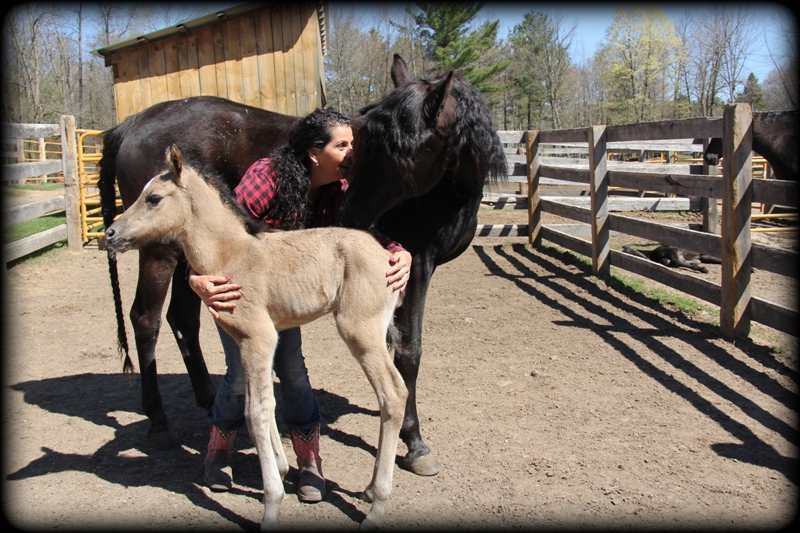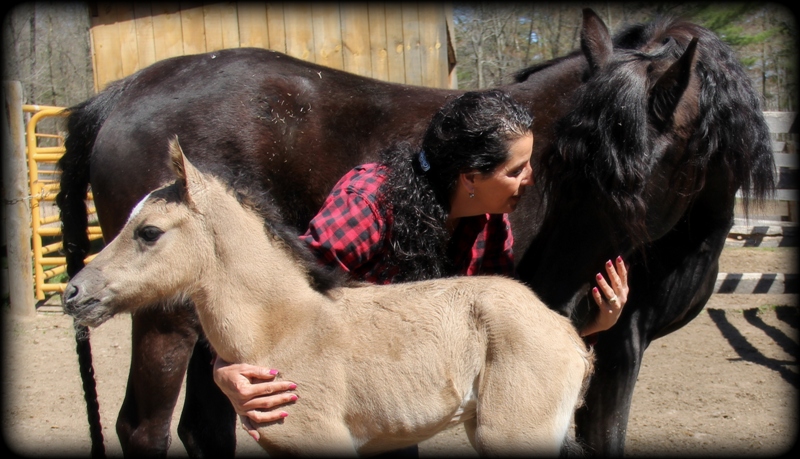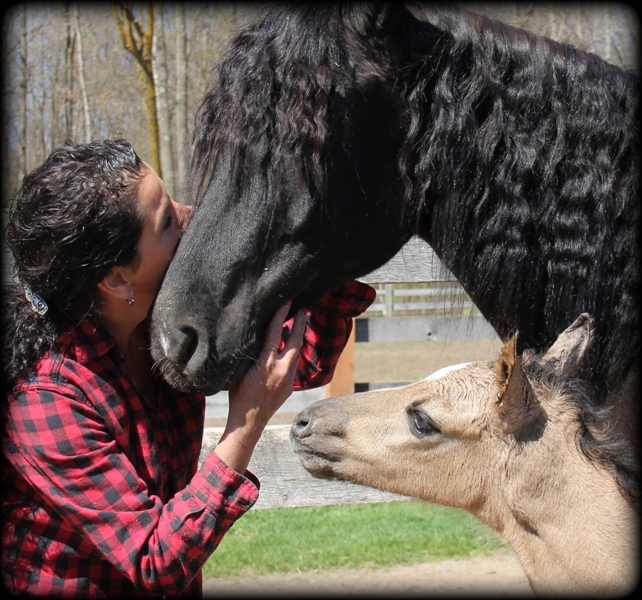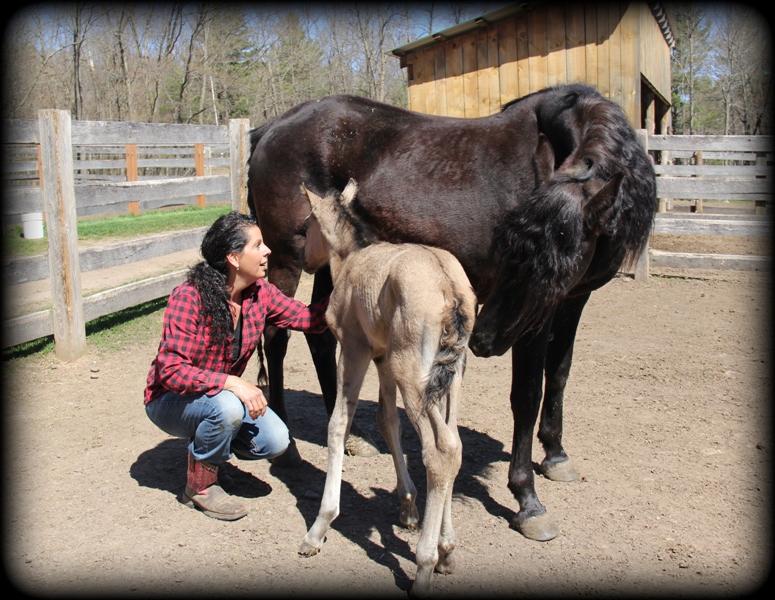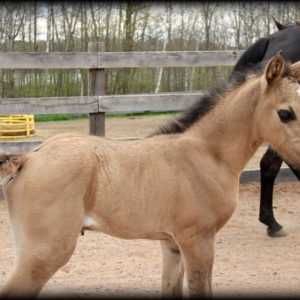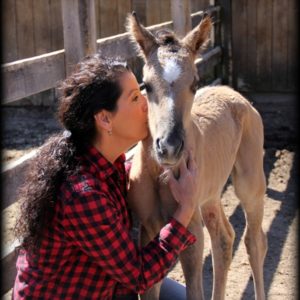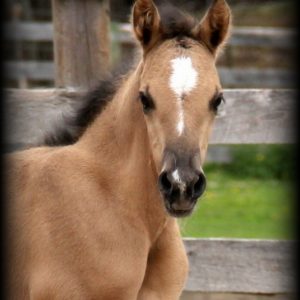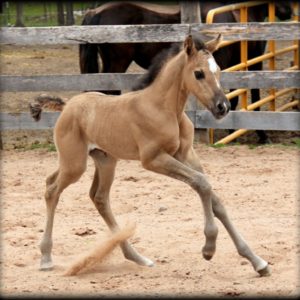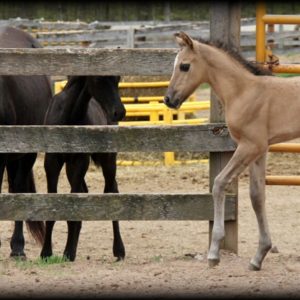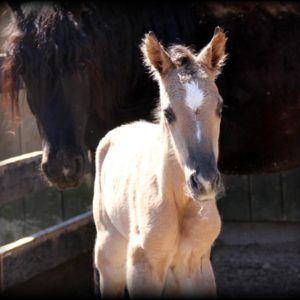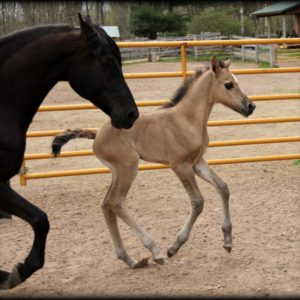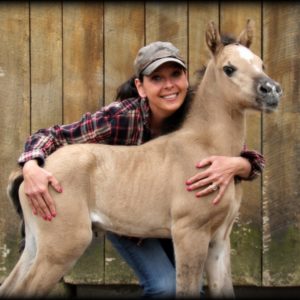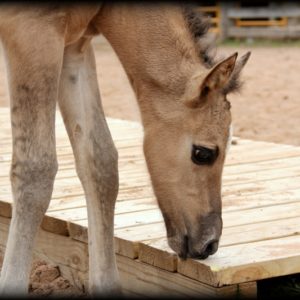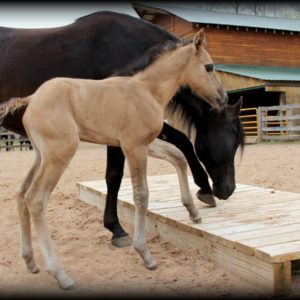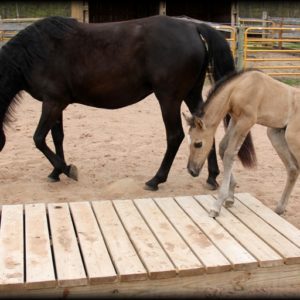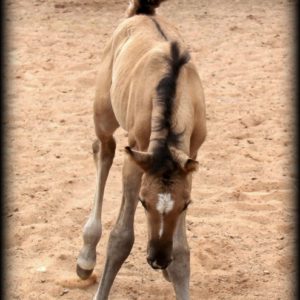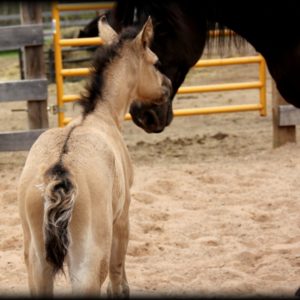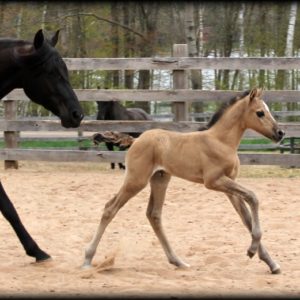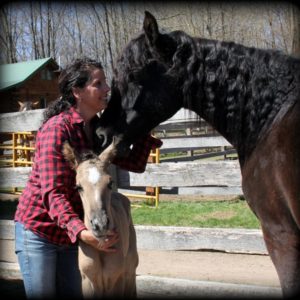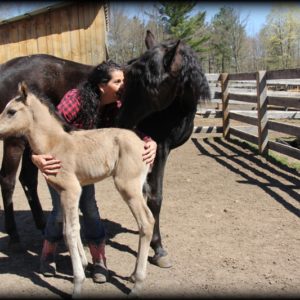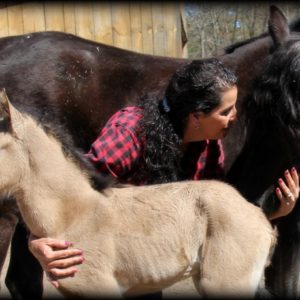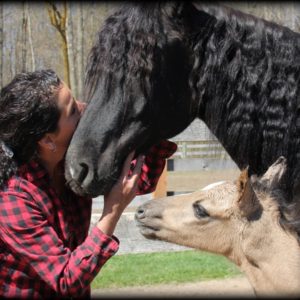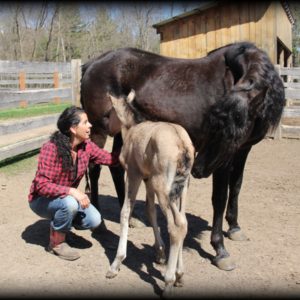 Foal # 3 has arrived May 6th, 2017!
RBD Northern Bjorn
Black Colt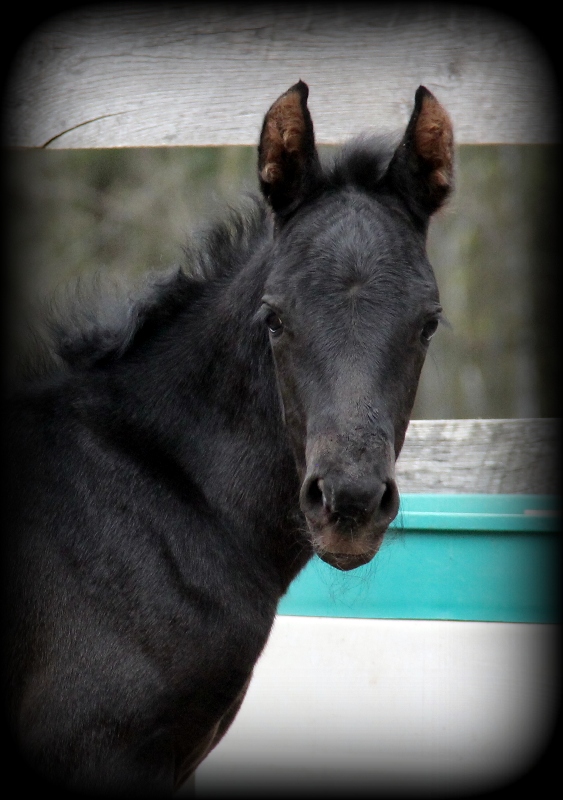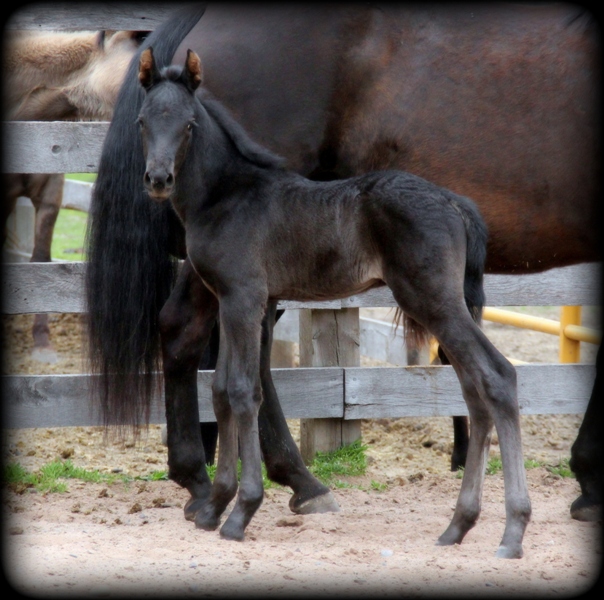 Bjorn is Scandinavian for "Bear" and this colt is black as a bear with a Teddy Bear personality. He is happy about life, loves attention and is playful. Bjorn has a beautiful head and eye and a classic Morgan shape. He is a natural athlete with a lot of character that is so classic of North's foals. Love this colt! Whoever chooses Bjorn will love him. View his slide show below for many more photos of Bjorn. Enjoy! 🙂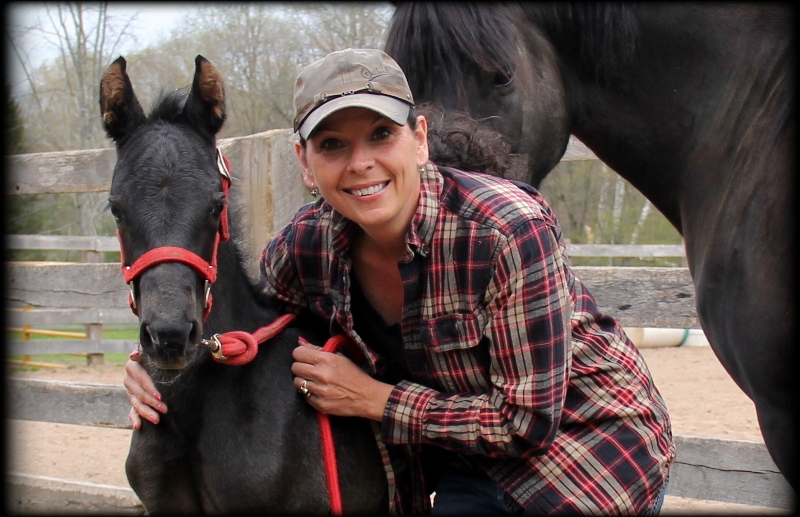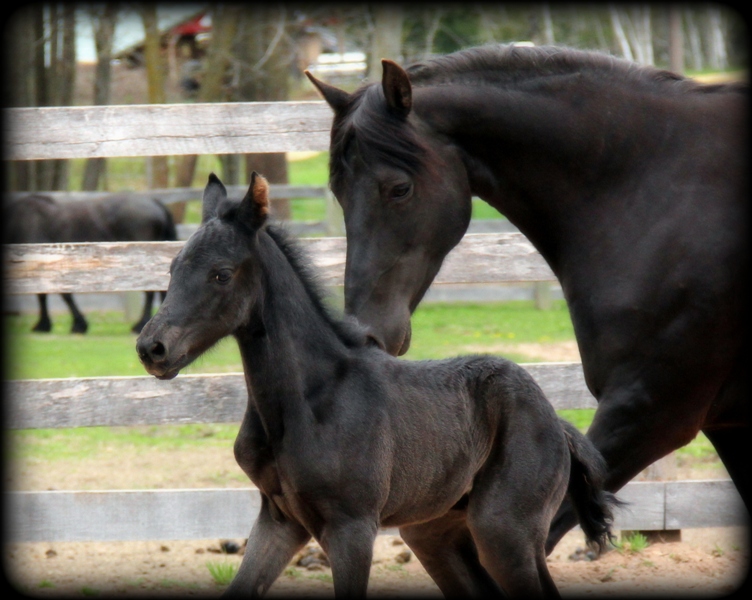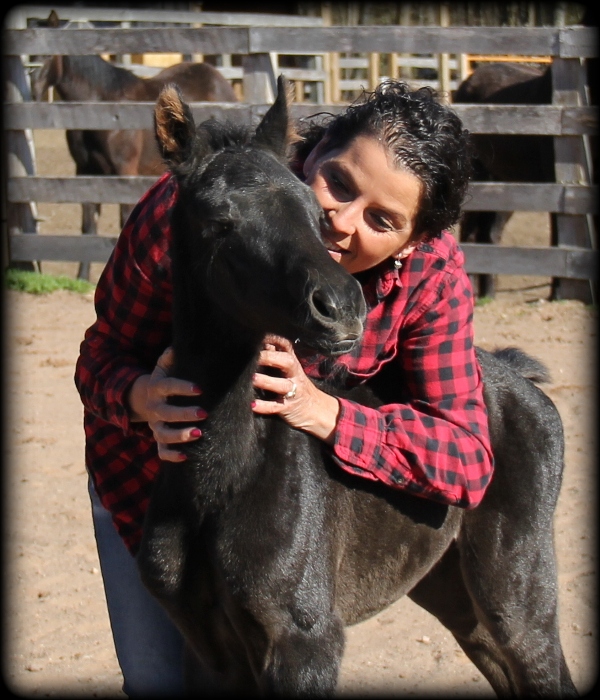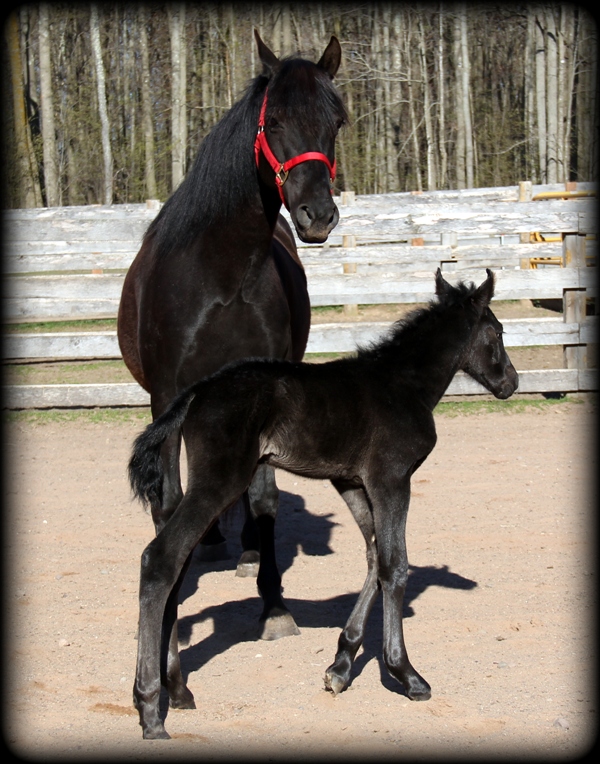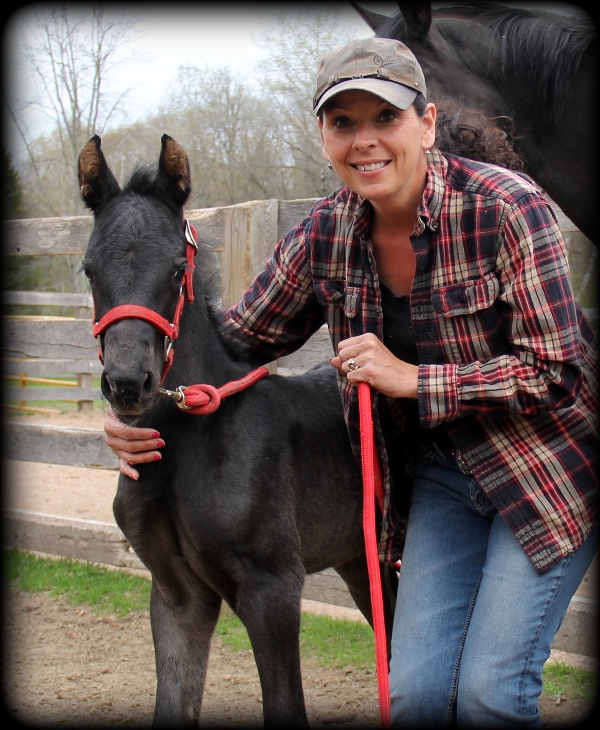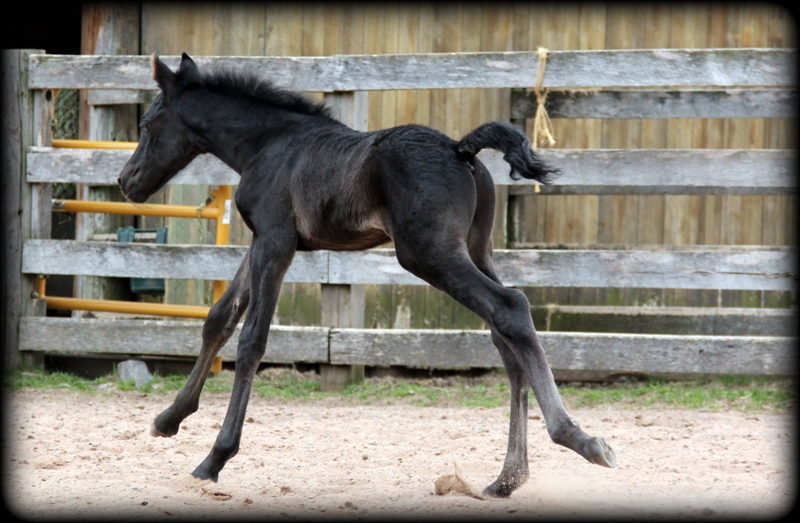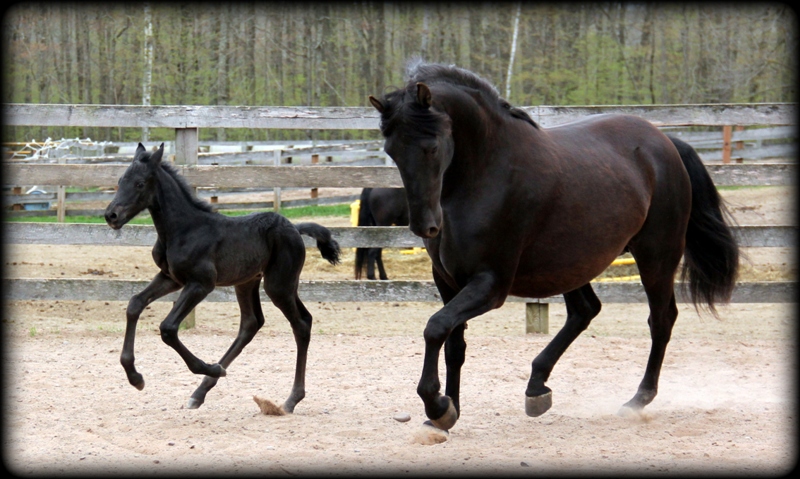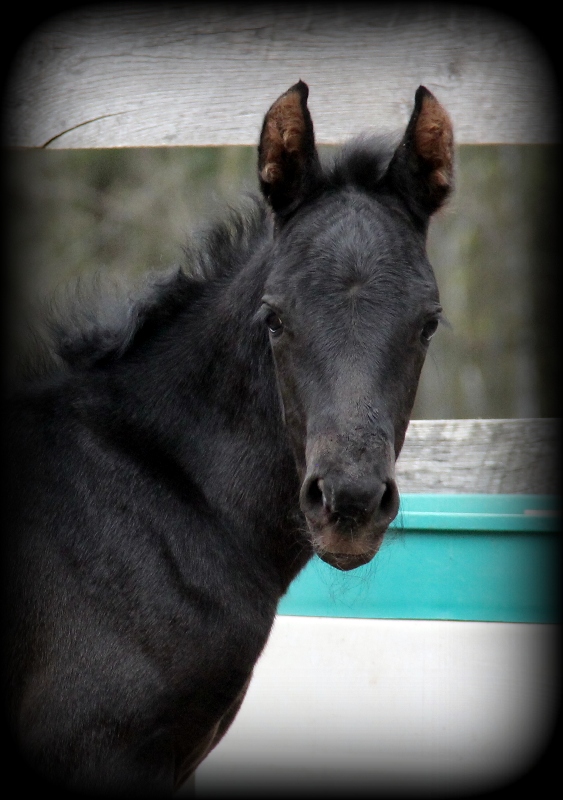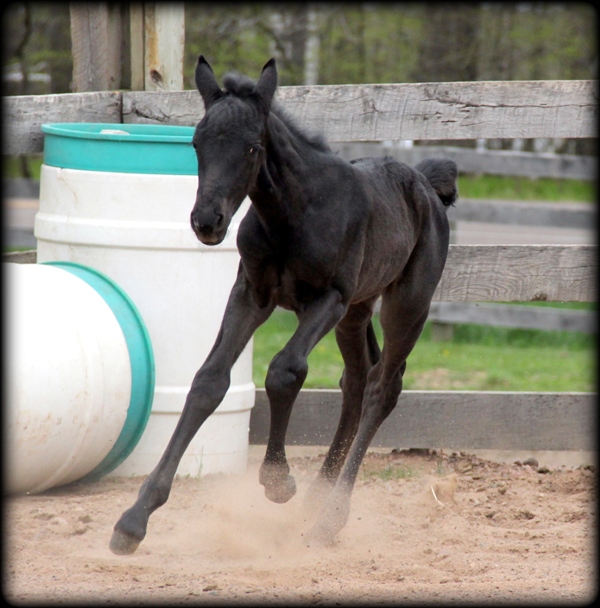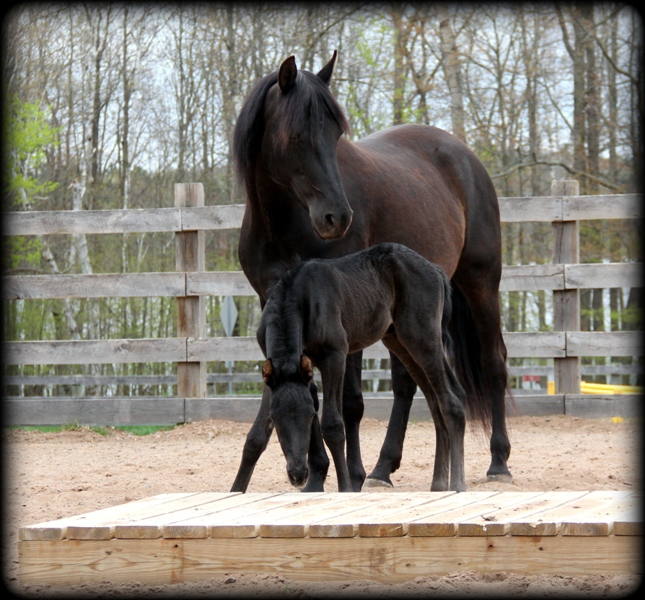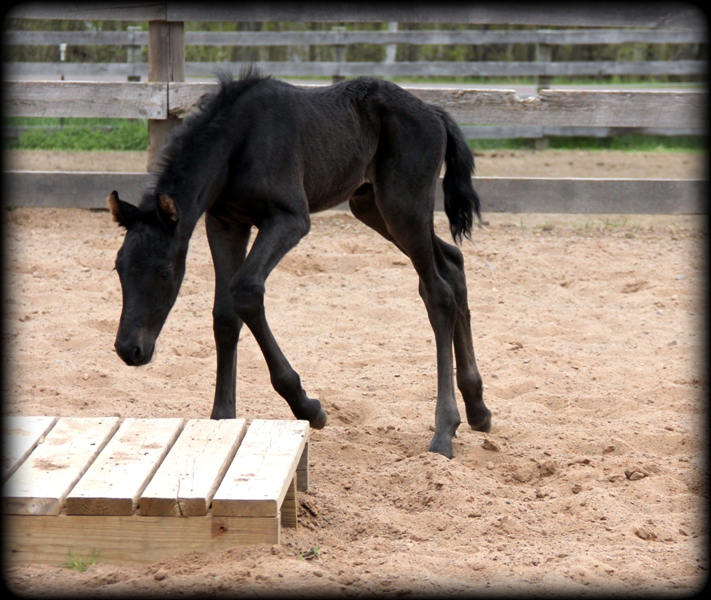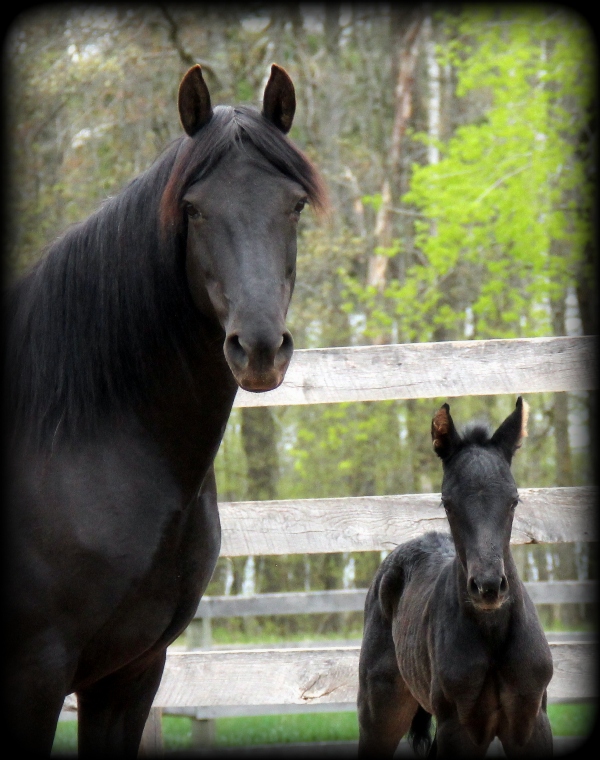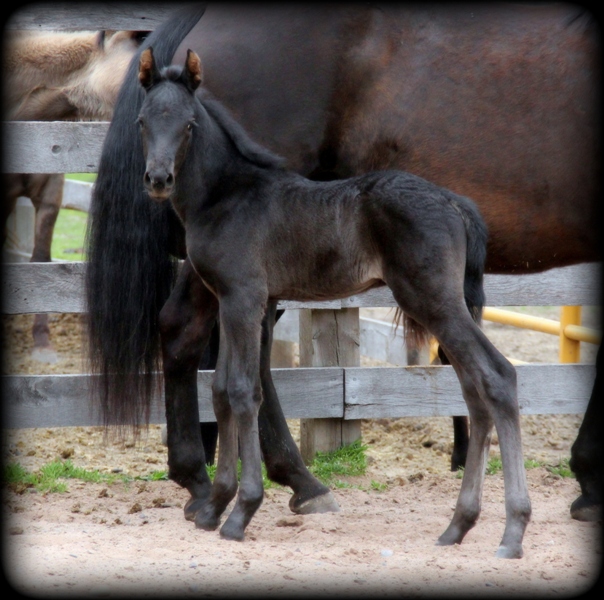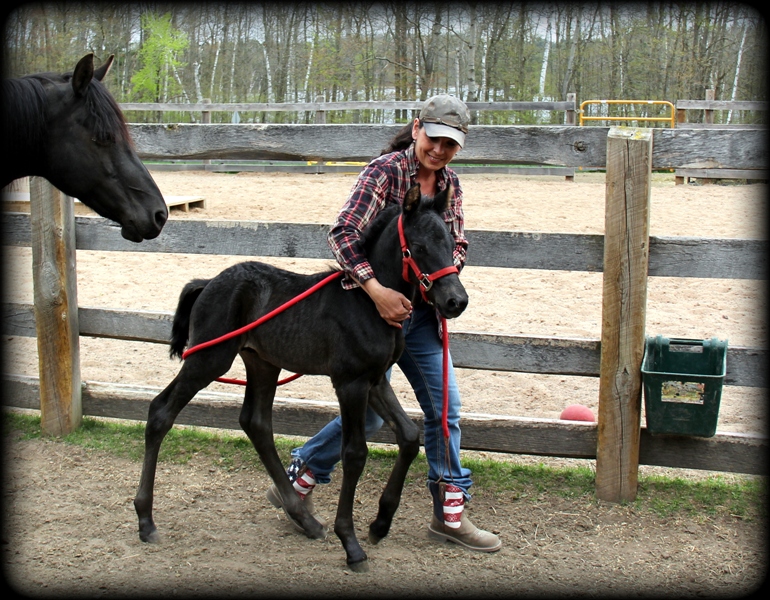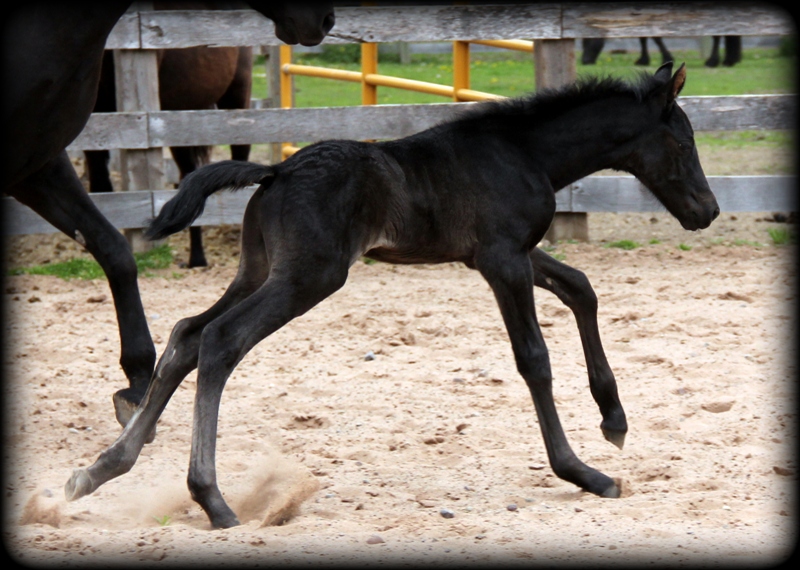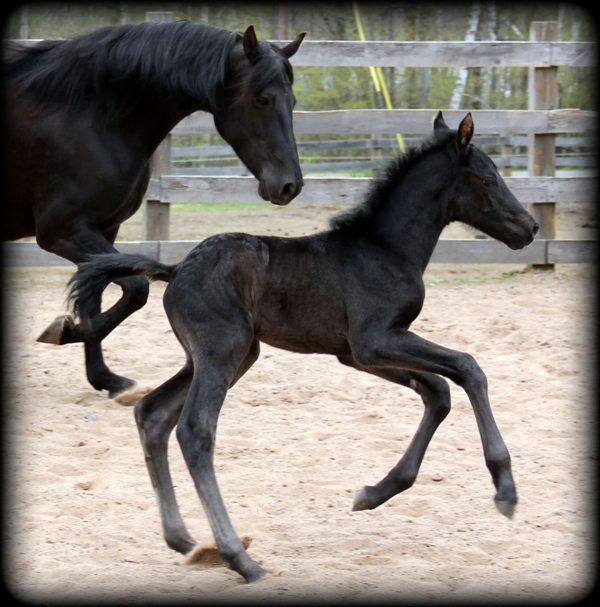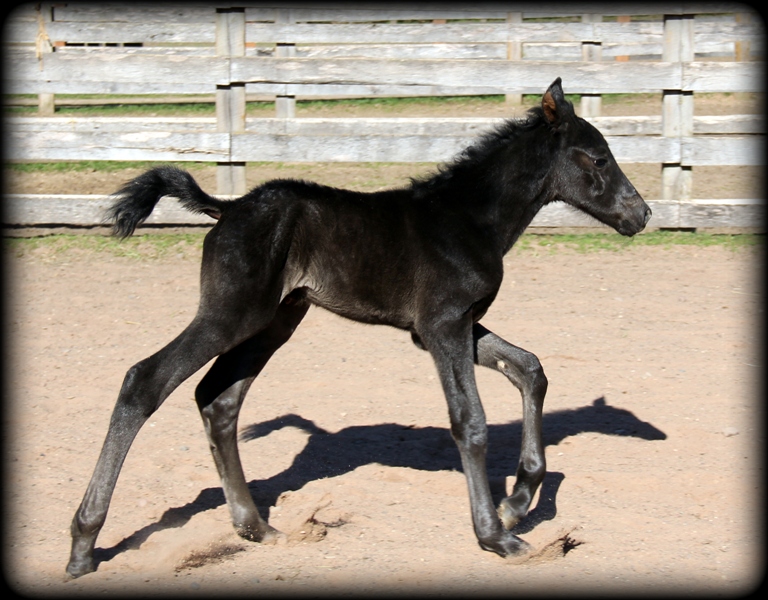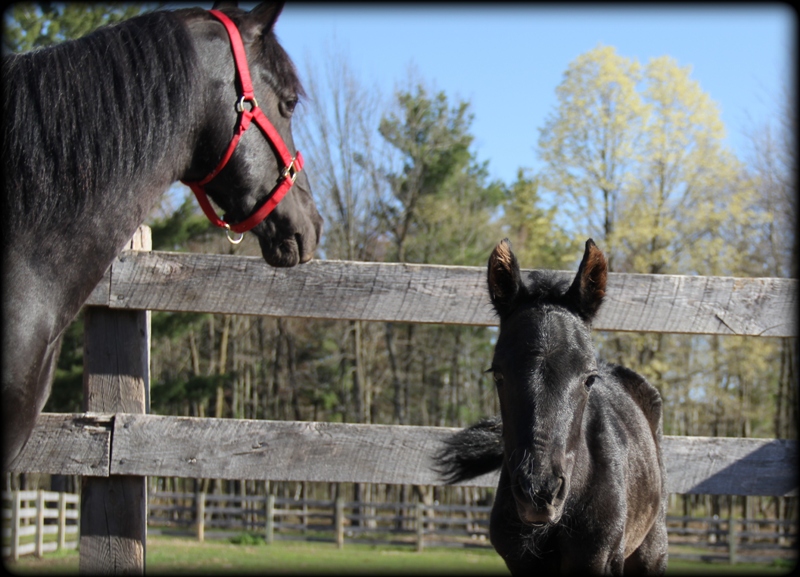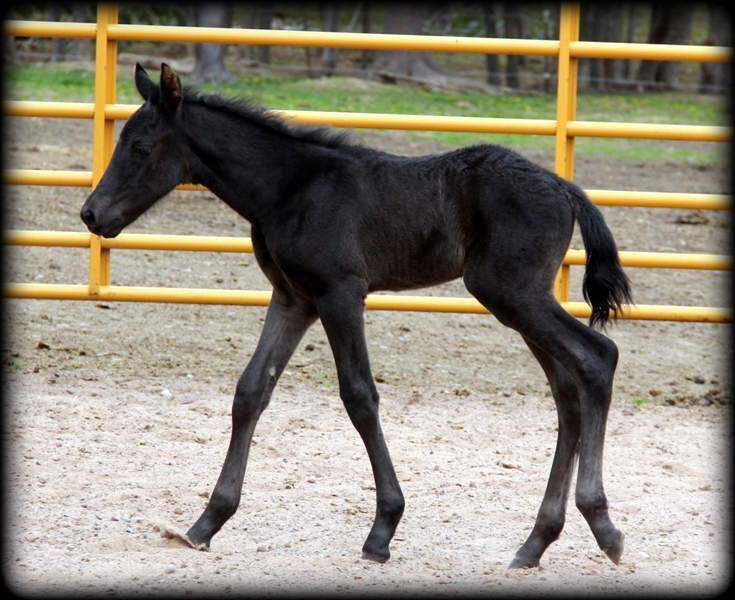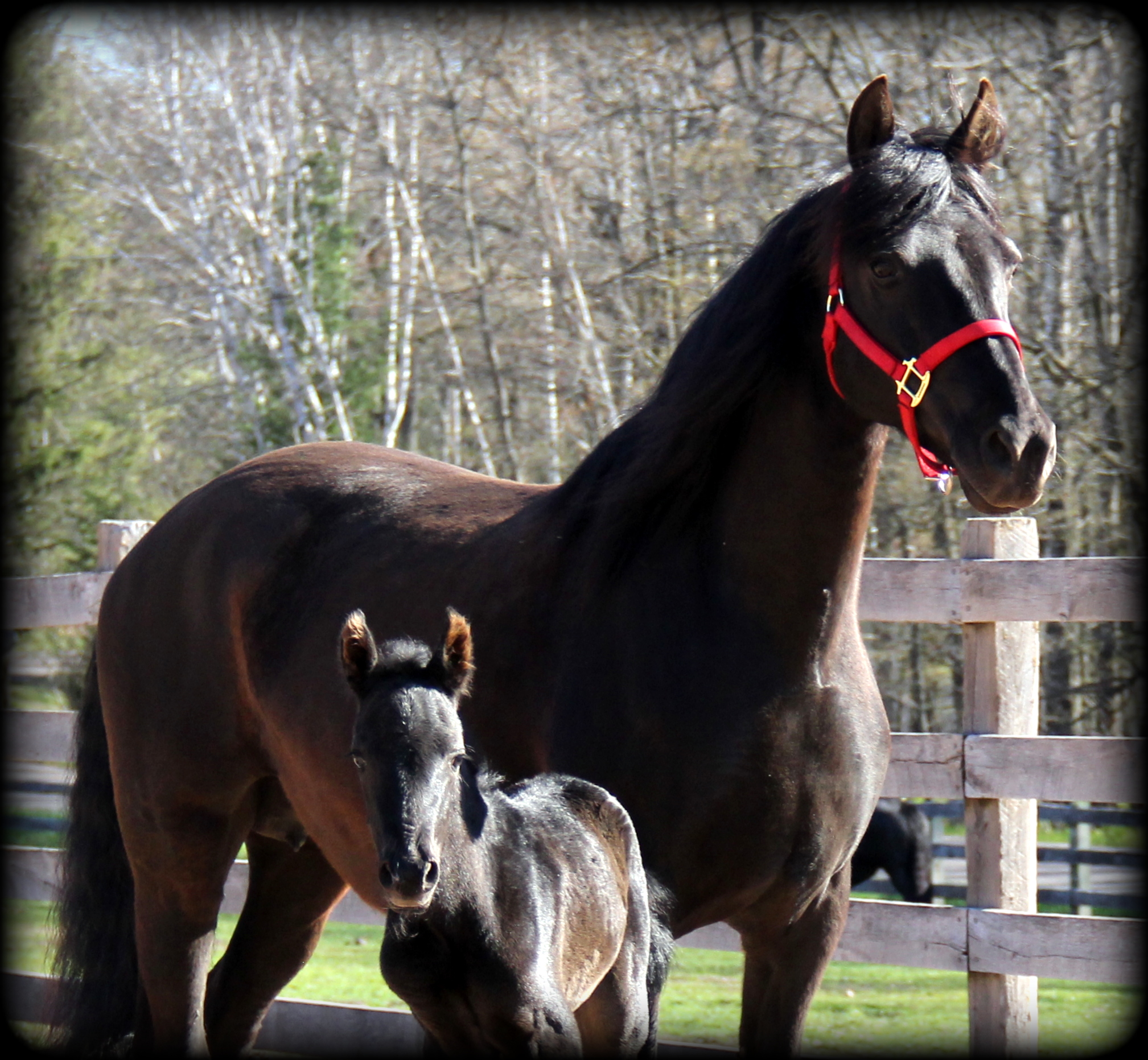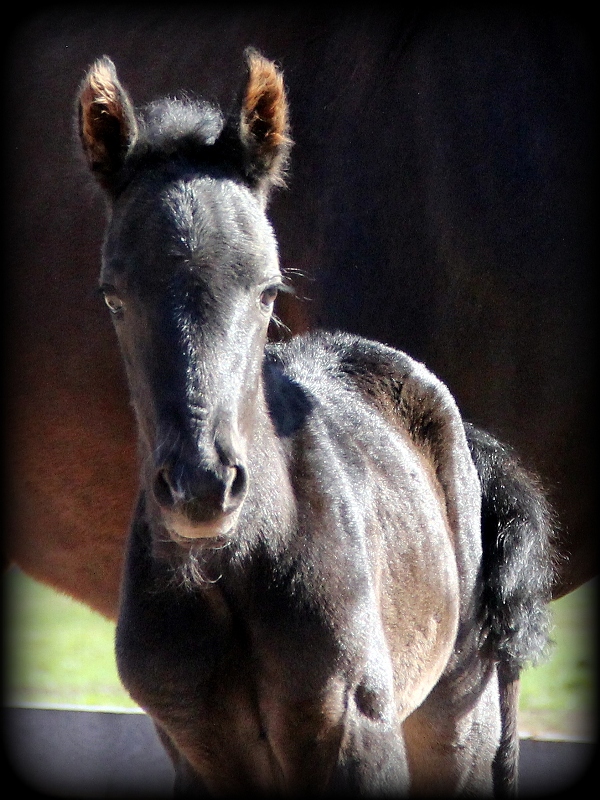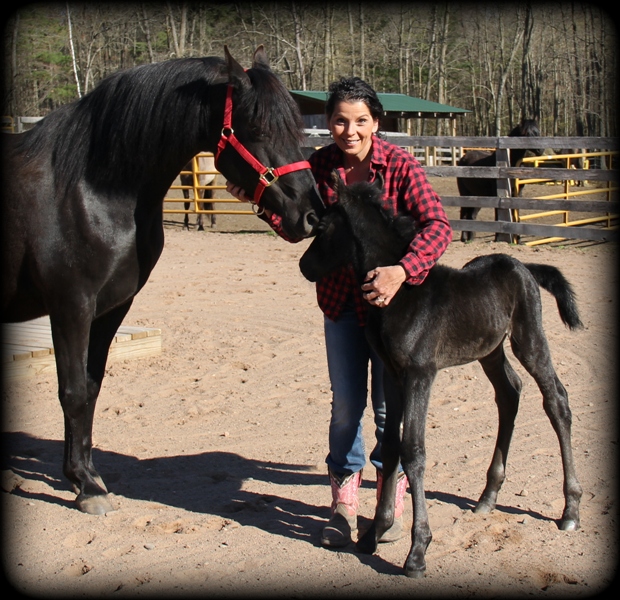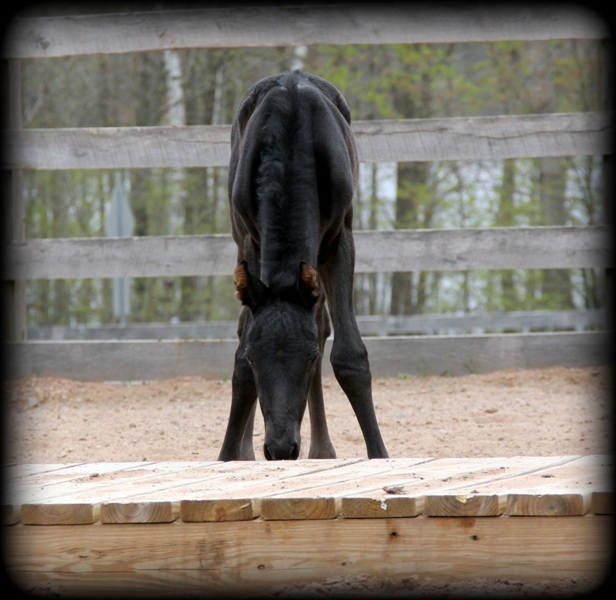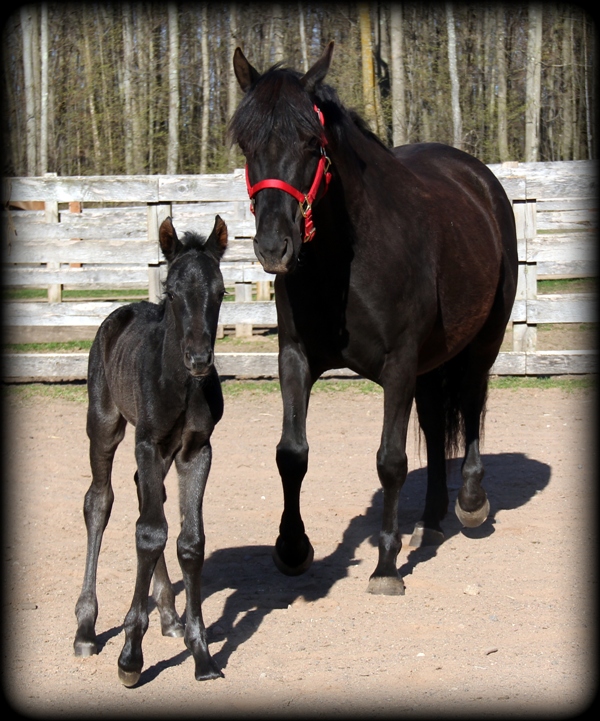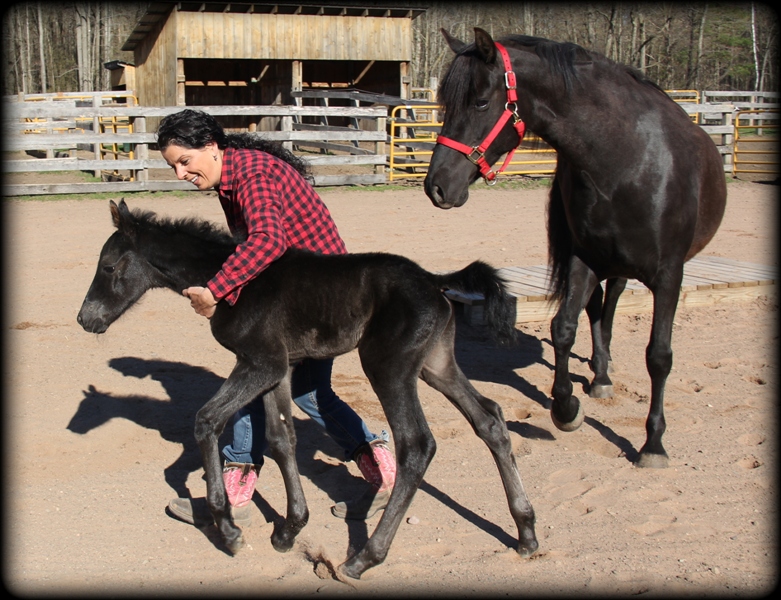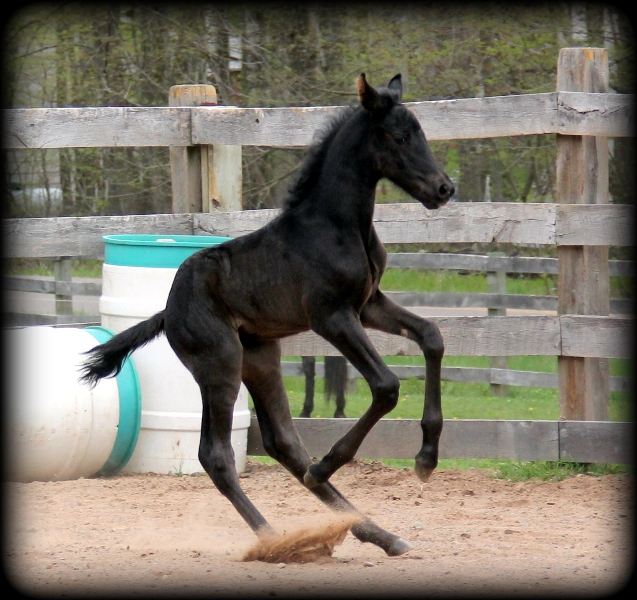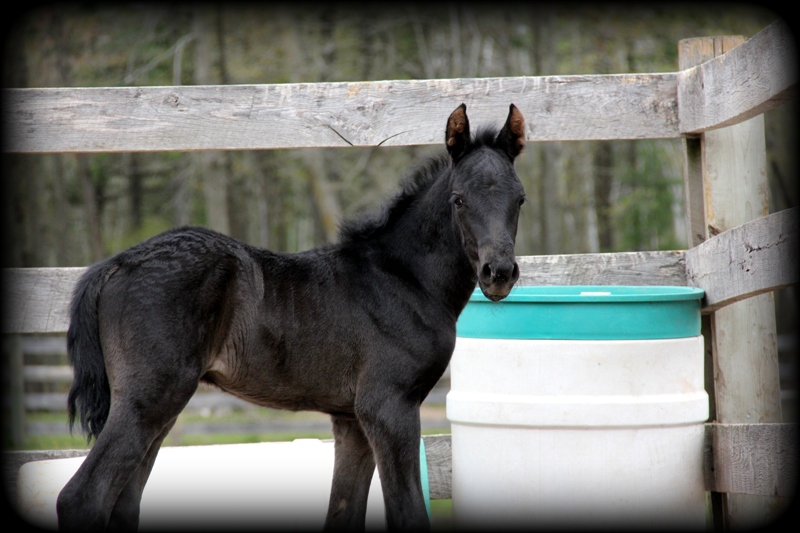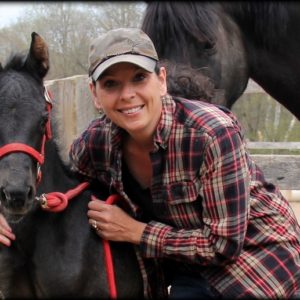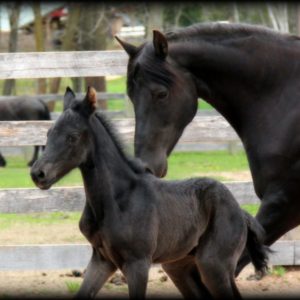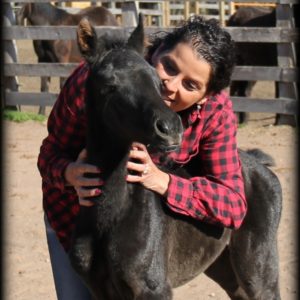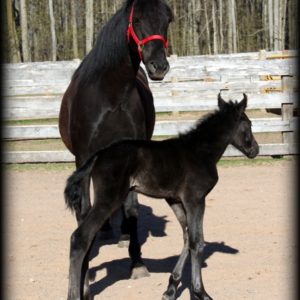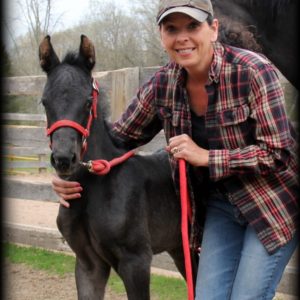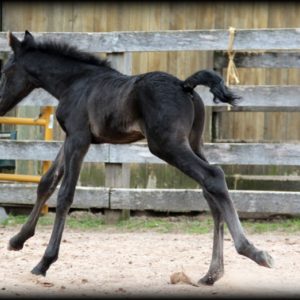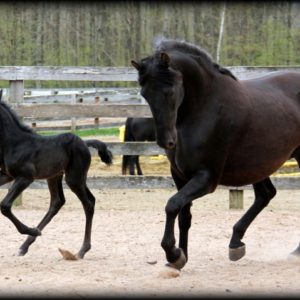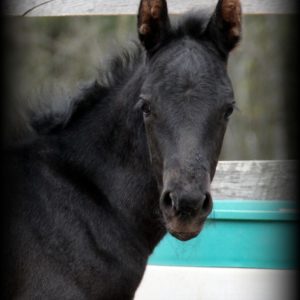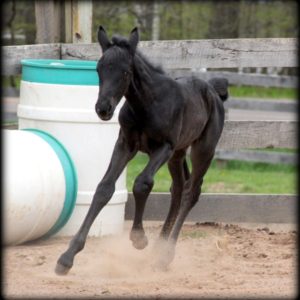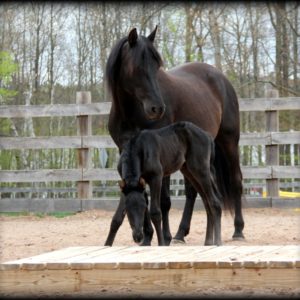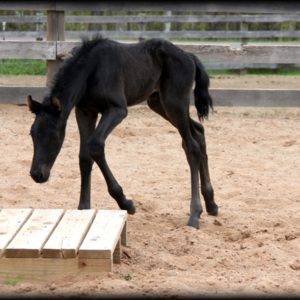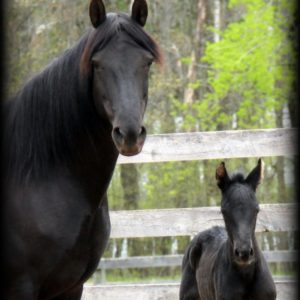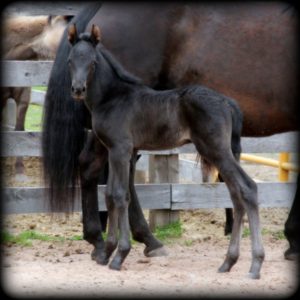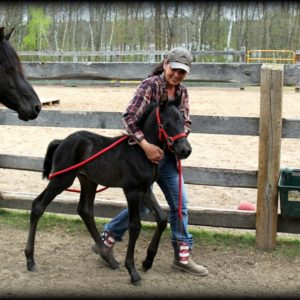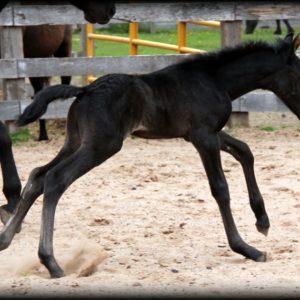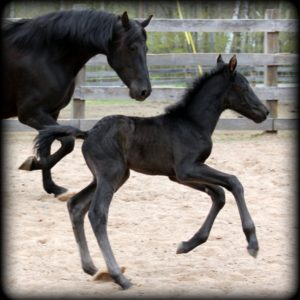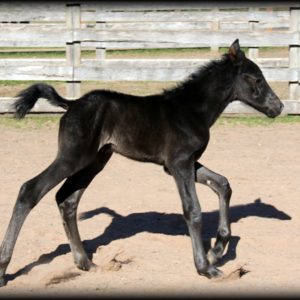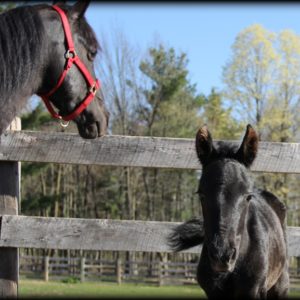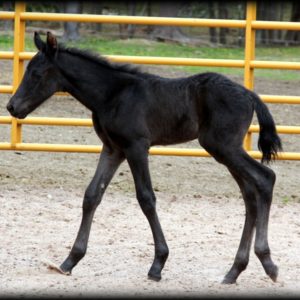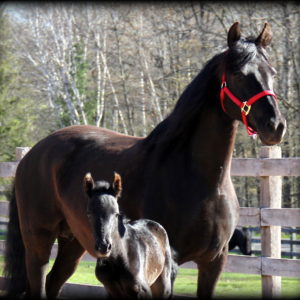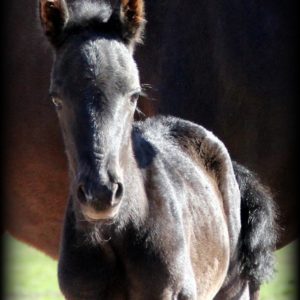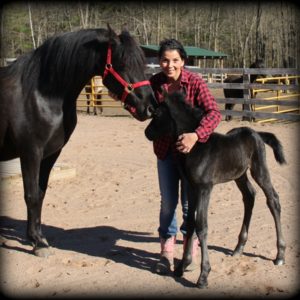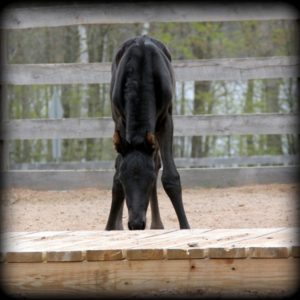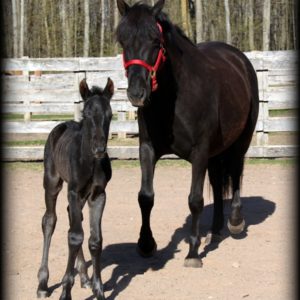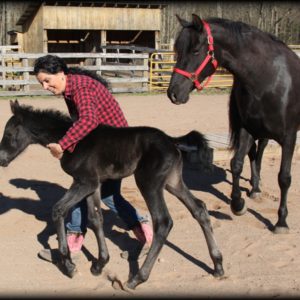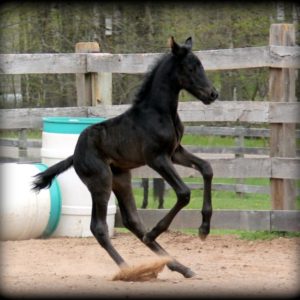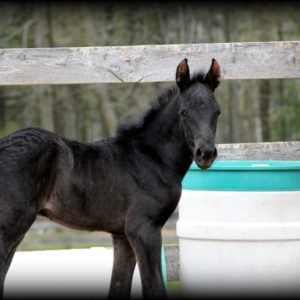 Foal # 2 has arrived May 1st, 2017!
RBD Regency's Goddess Epona
Homozygous Black Filly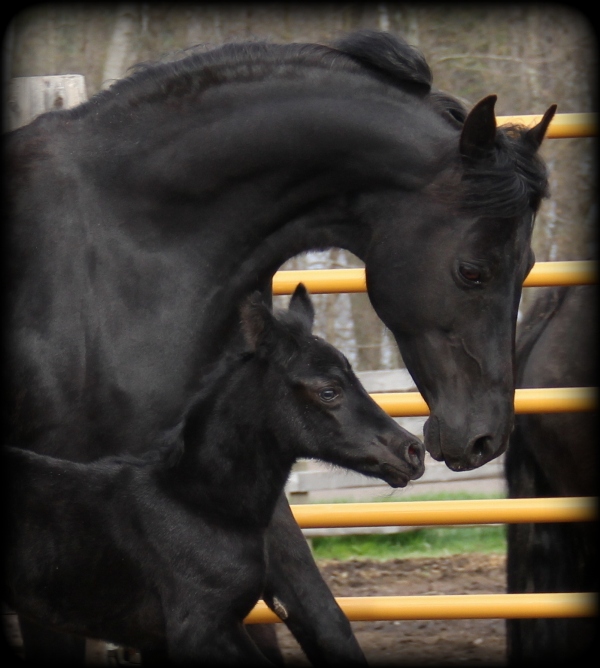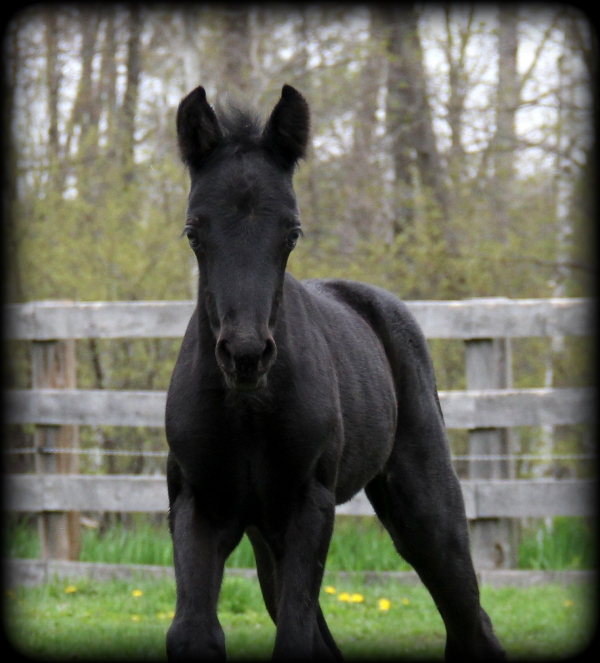 I cannot even begin to express how special this filly is to us. Derrick and I shared many conversations about the plan to bring Windhover Regency up close into our herd. It is our goal to preserve these wonderful old lines. Hours of conversations with Will Janzen about our dream and vision. We purchased frozen semen from Windhover Regency just before Will Janzen sadly passed away. Will said he was proud of what we were doing and shared many stories with me. I am honored... I know in my heart that today he is smiling down on this very special filly. Thank you so much...
Her name, Epona, was revered in ancient times as the goddess who was the loving protector of horses and other animals. She was also a goddess of fertility, rebirth and abundance. The Romans saw her as the protector of their cavalry. The name Epona means "Divine Mare".
Epona is homozygous for black and she is full of character. She is destined to be a future riding partner and breeding mare to produce very special foals for Morgan lovers who want these wonderful old lines.
There is something about her that is just a little extra special. Rafter Bar D is blessed. Enjoy Epona's slideshow below. 🙂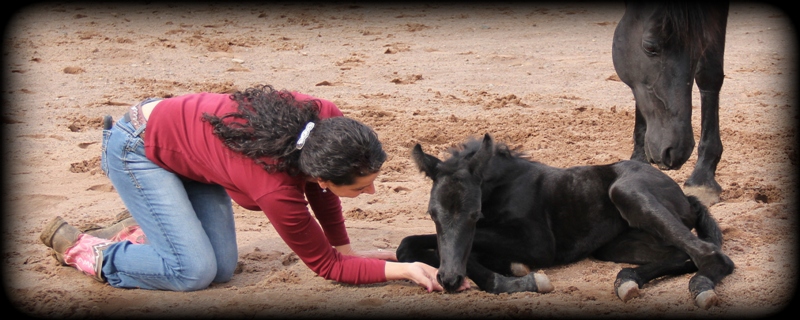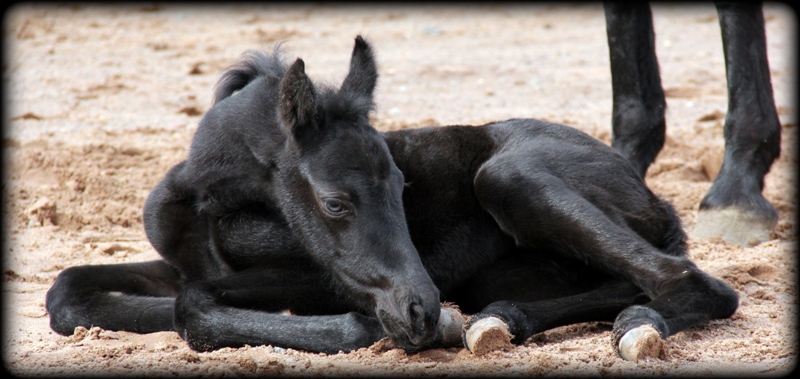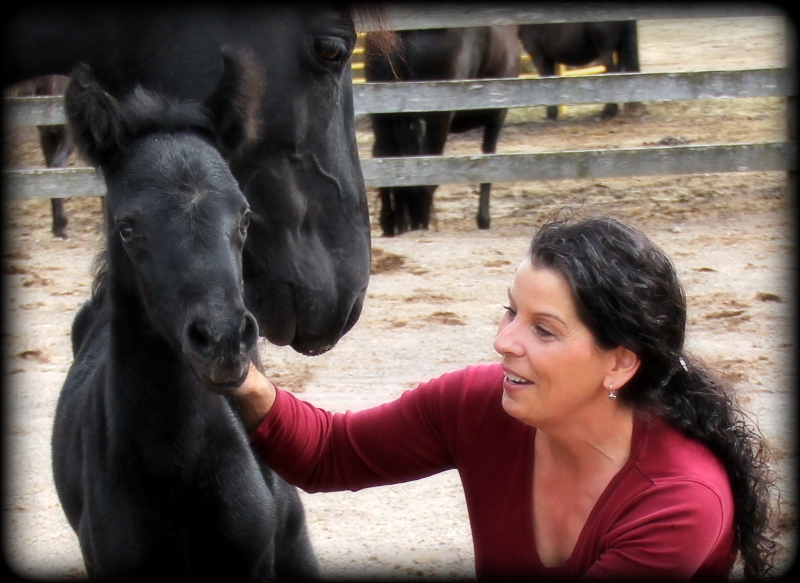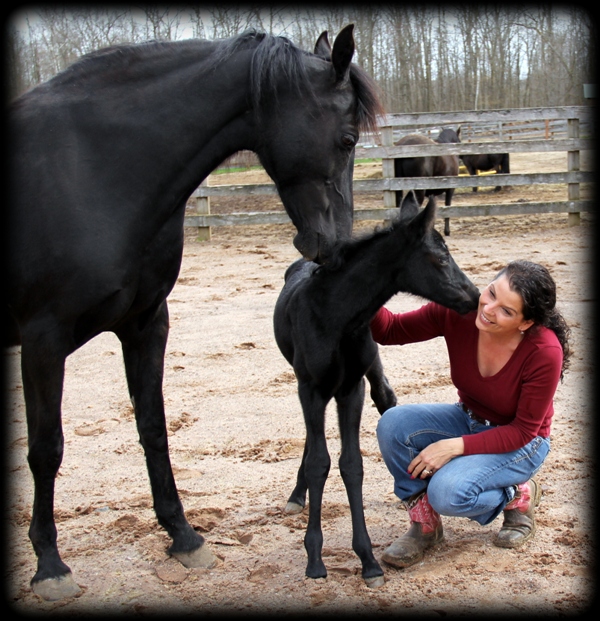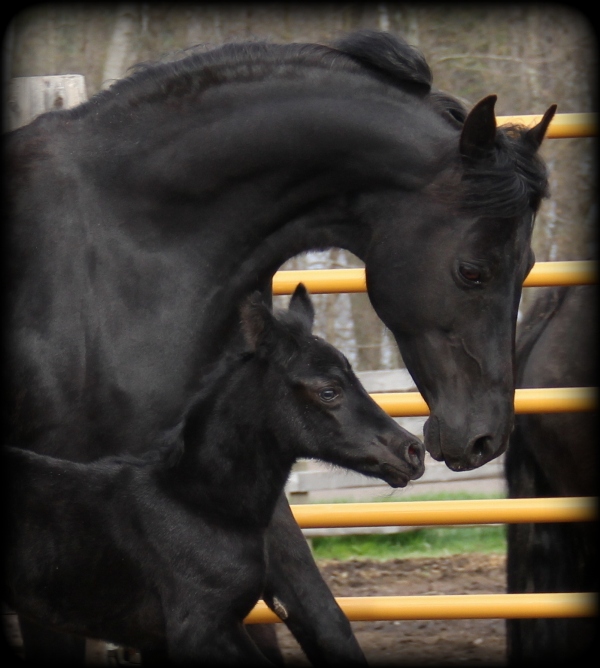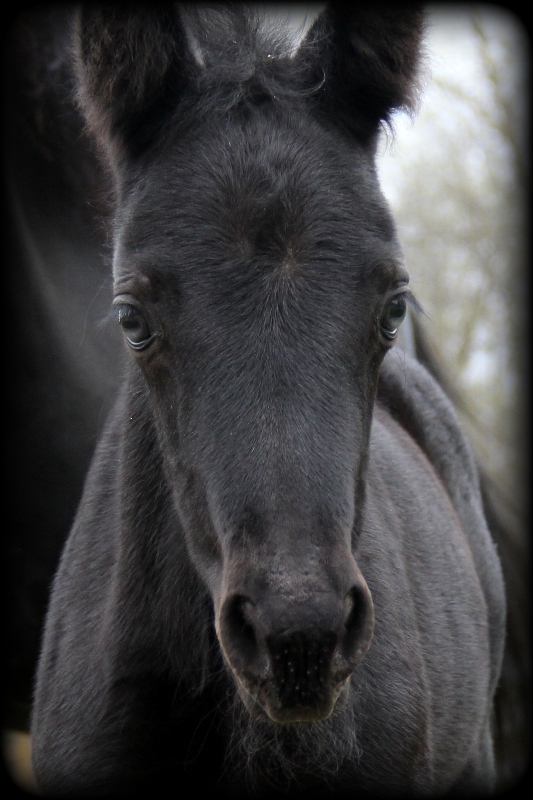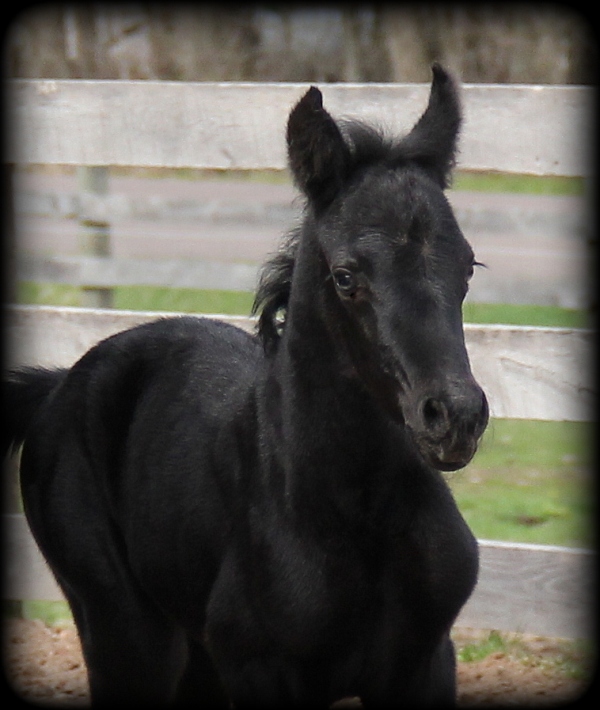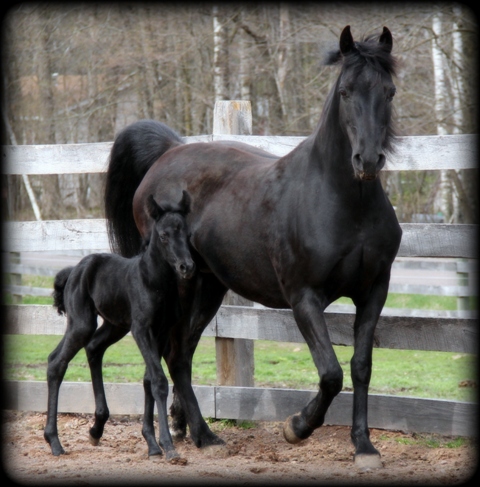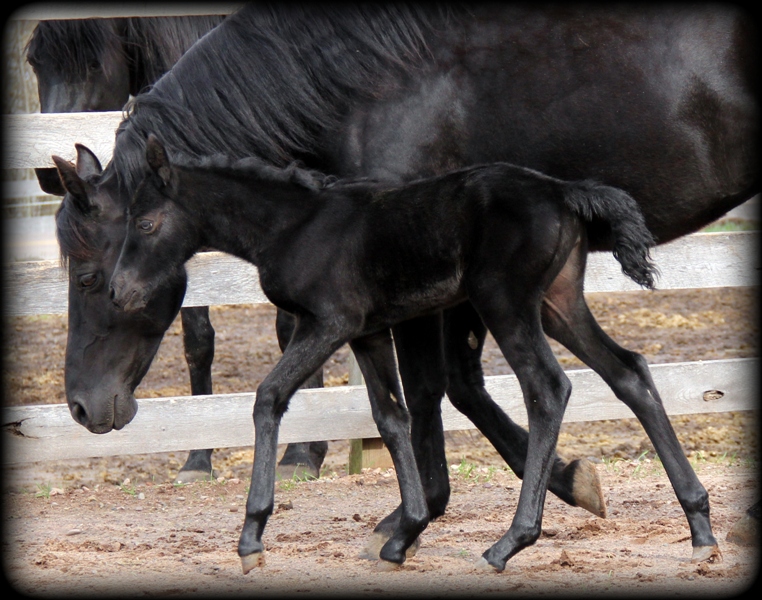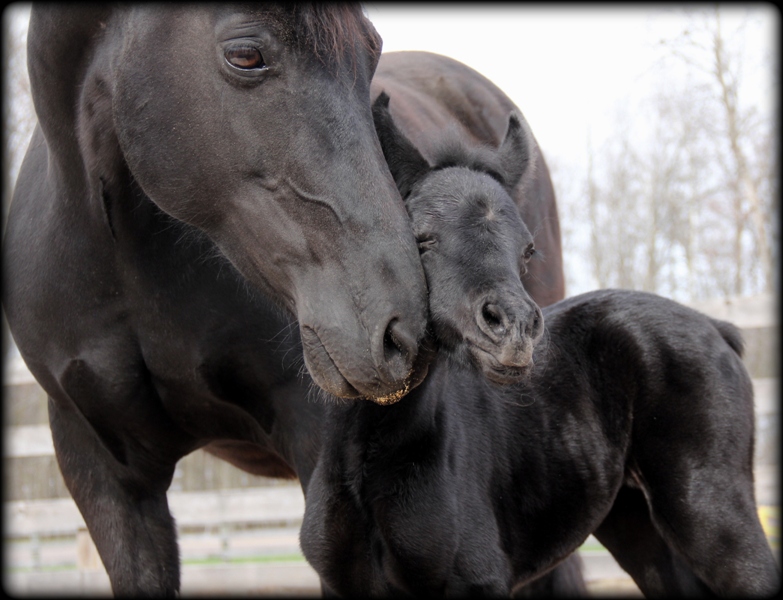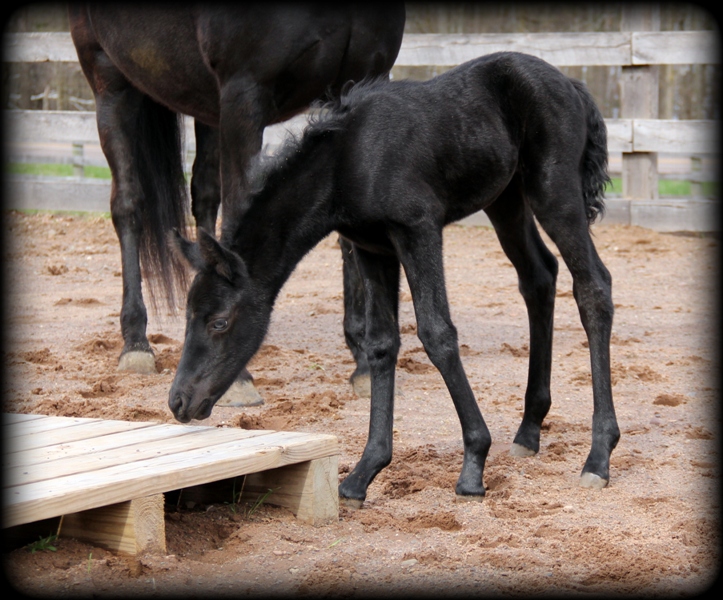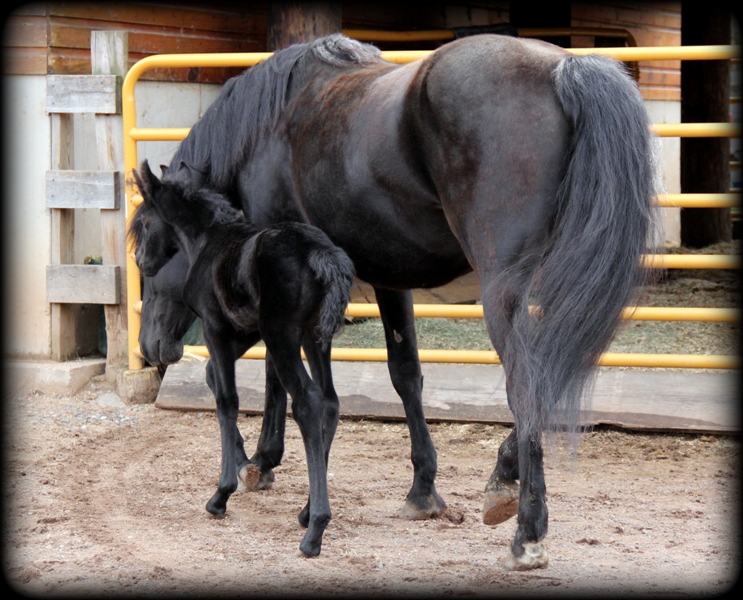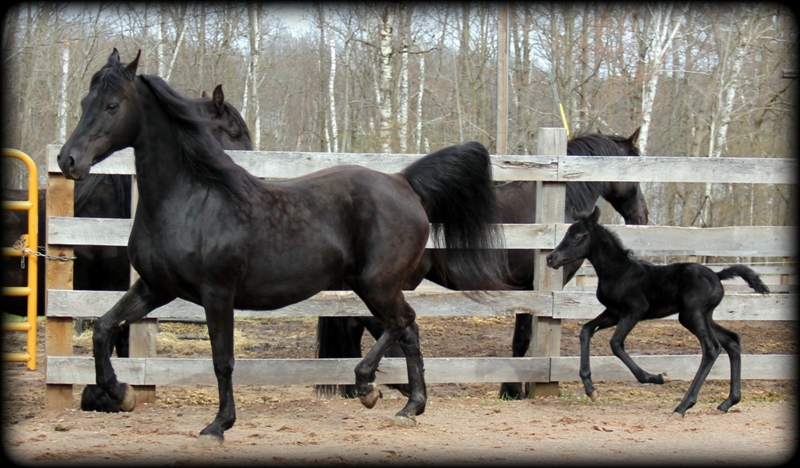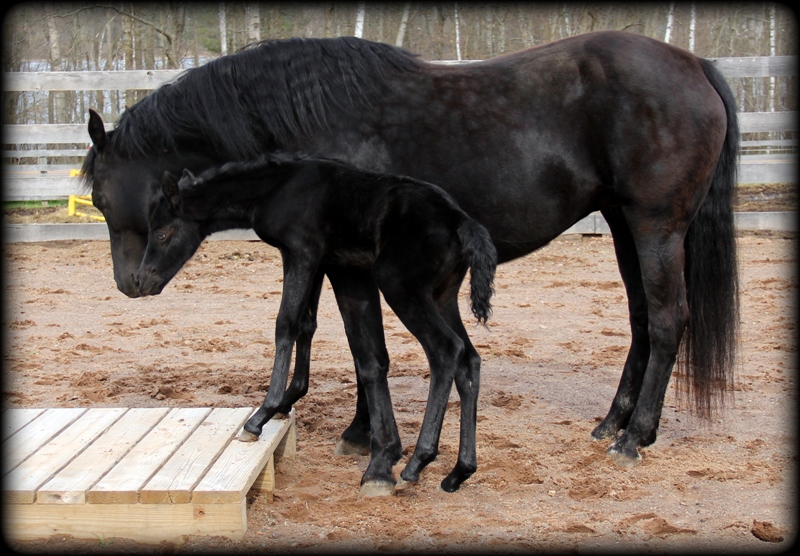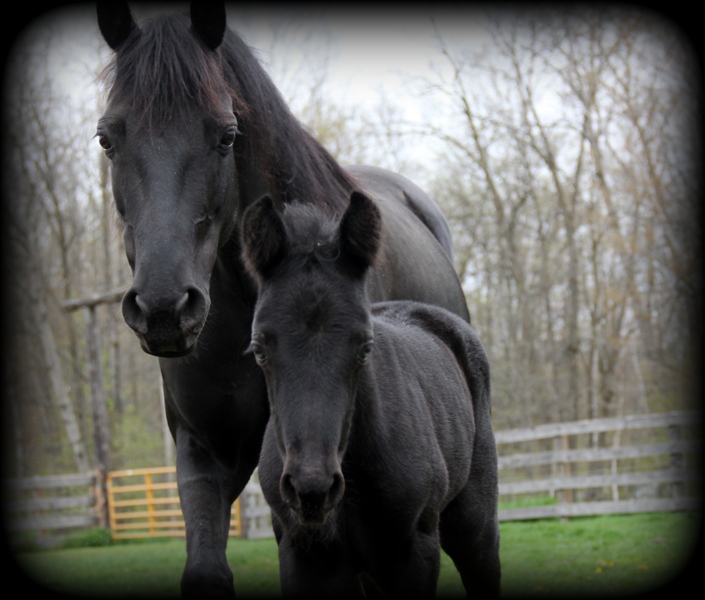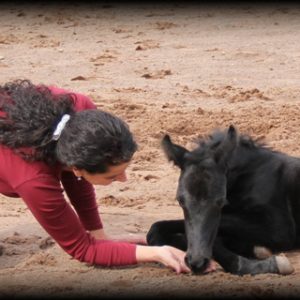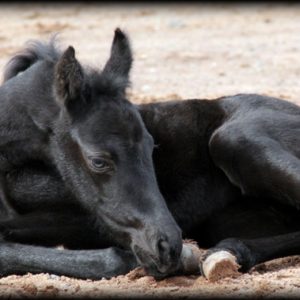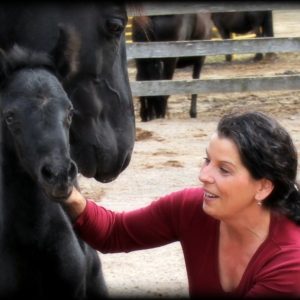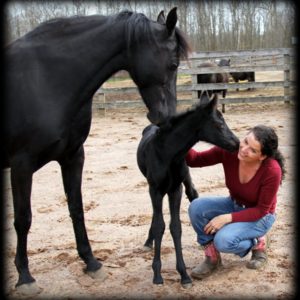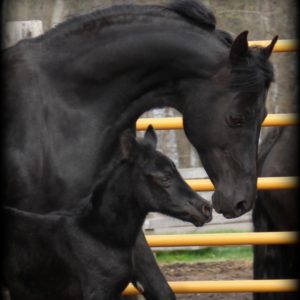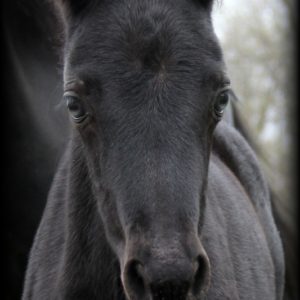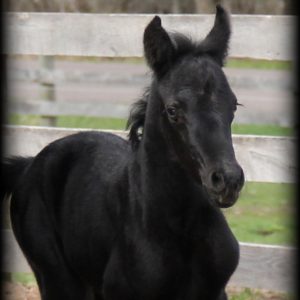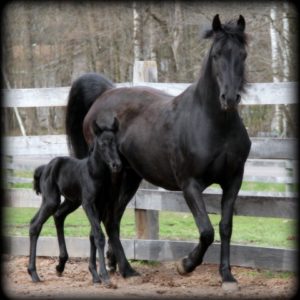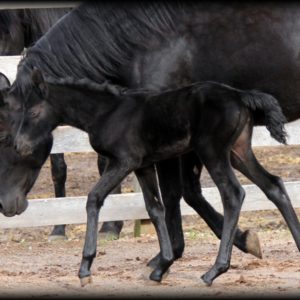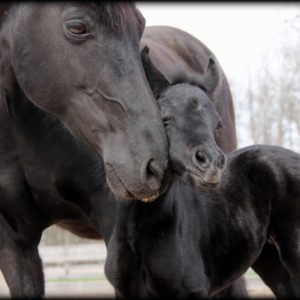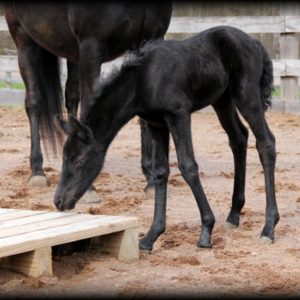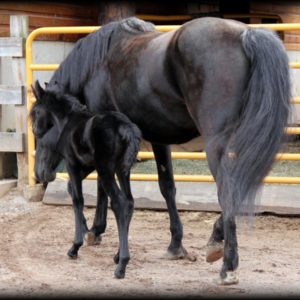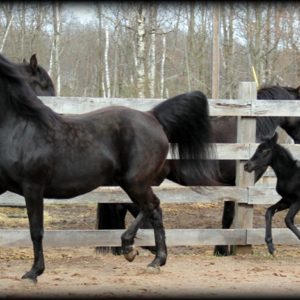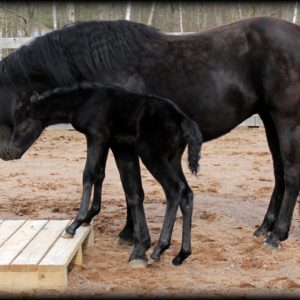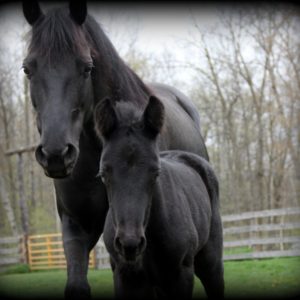 Foal #1 has arrived April 25, 2017!
RBD Legacy's True Victory
Homozygous Black Colt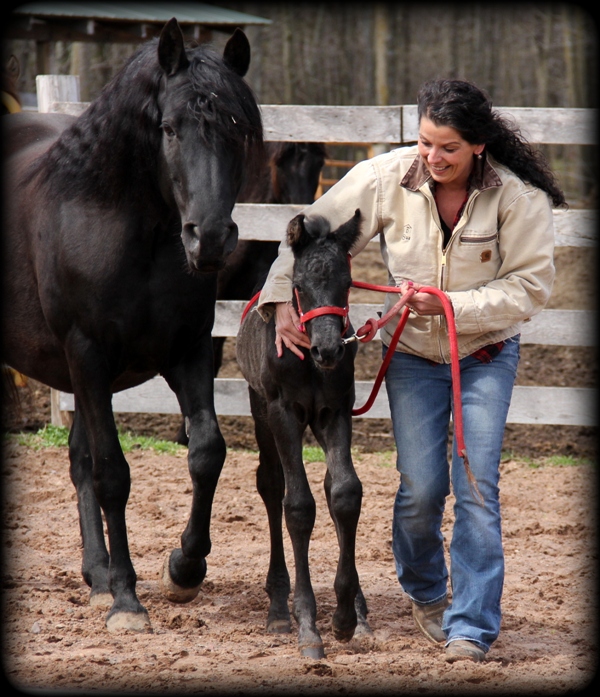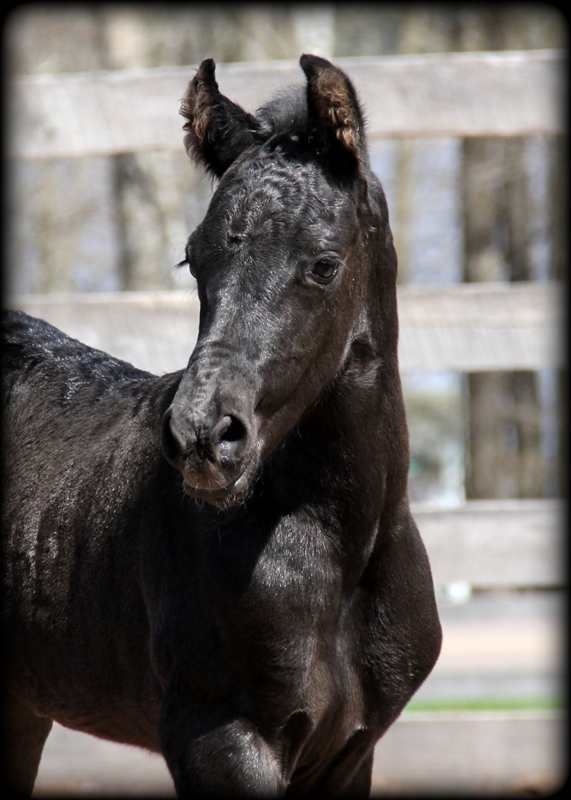 Victory is such a nice colt! He is the first foal by our young stallion, RBD Immortal Legacy, and we are thrilled with how beautiful and strong he is, and he is so brave right from birth with so much character. He's so happy about life and loves people and attention. He is a long awaited gift for Stacy and Becky in Mississippi. Congratulations! Enjoy Victory's photo slideshow below! 🙂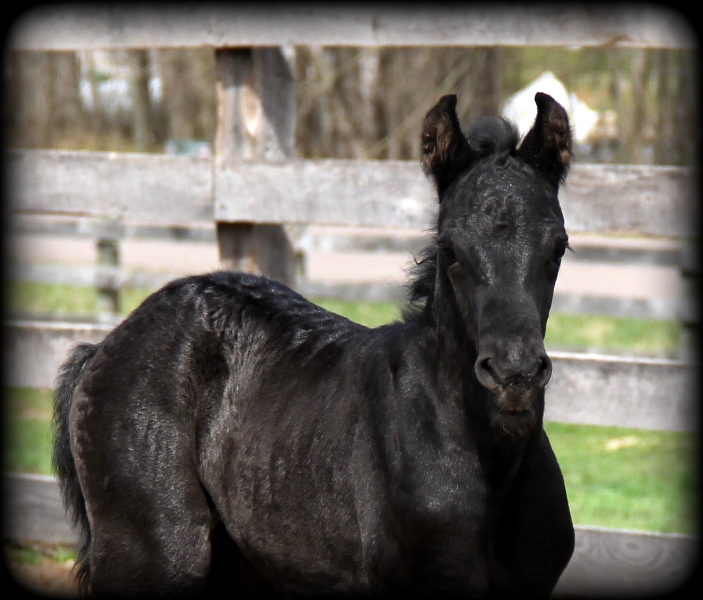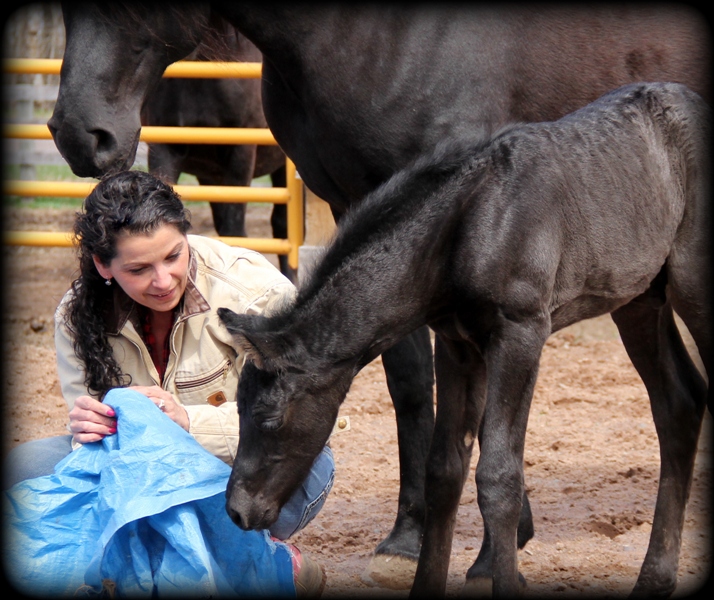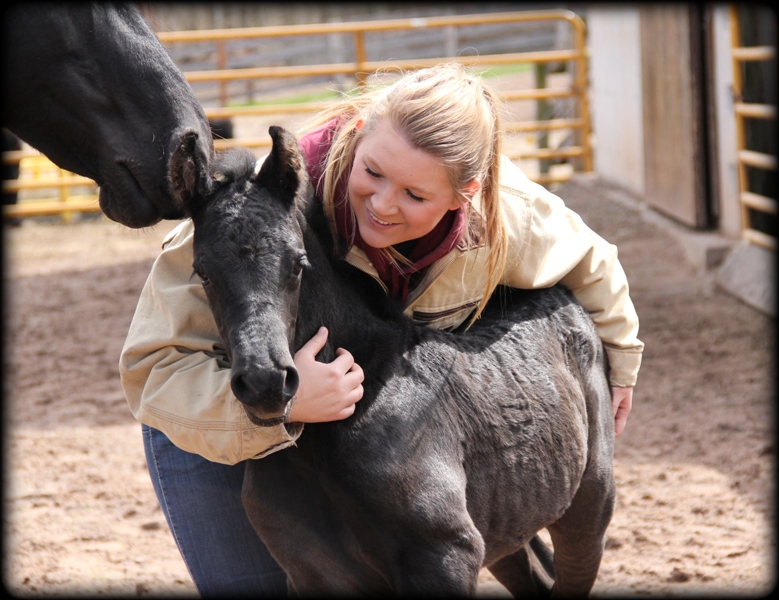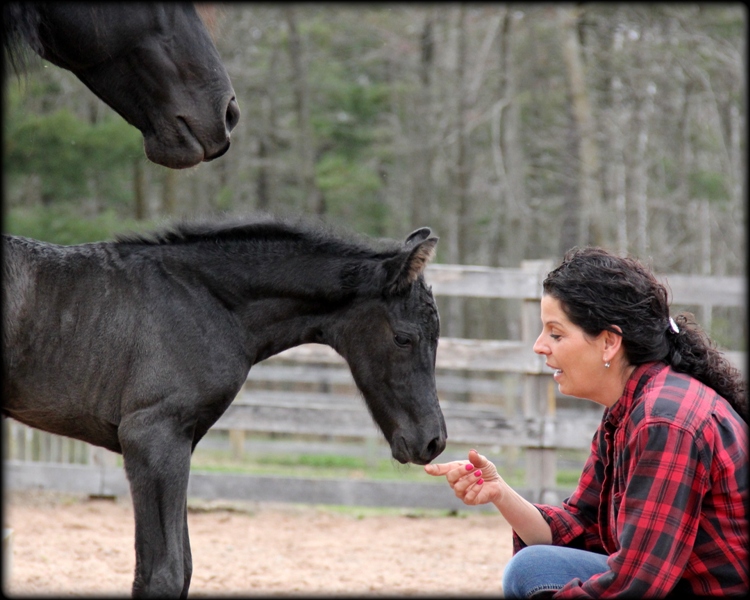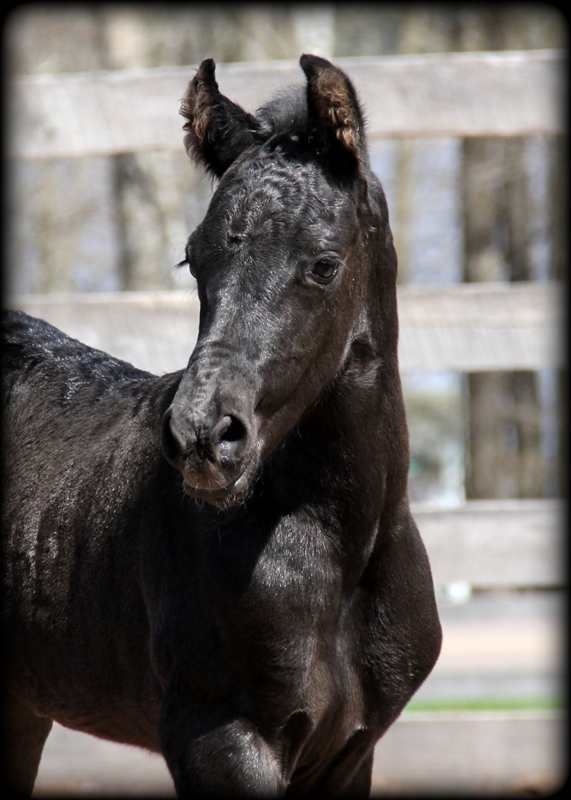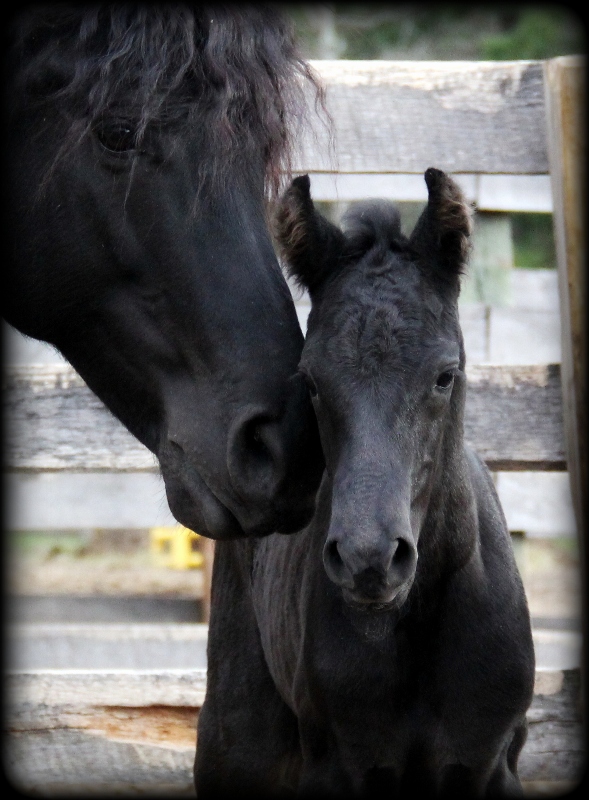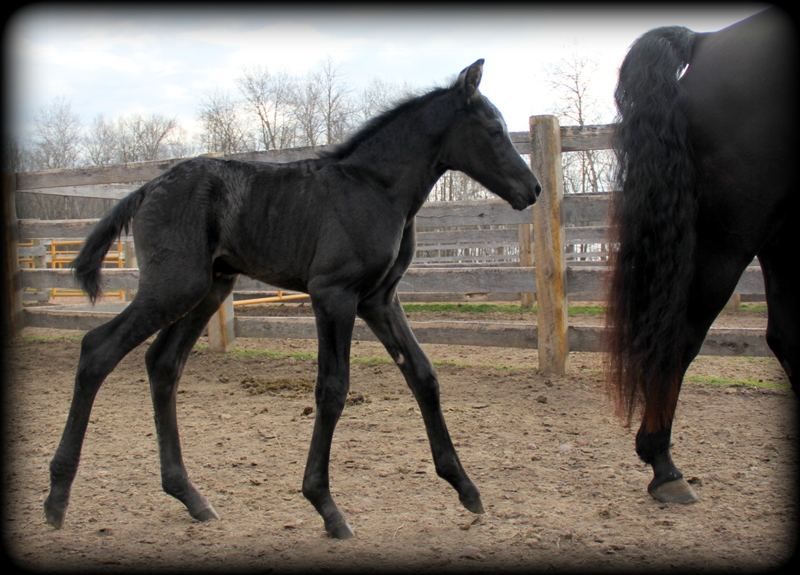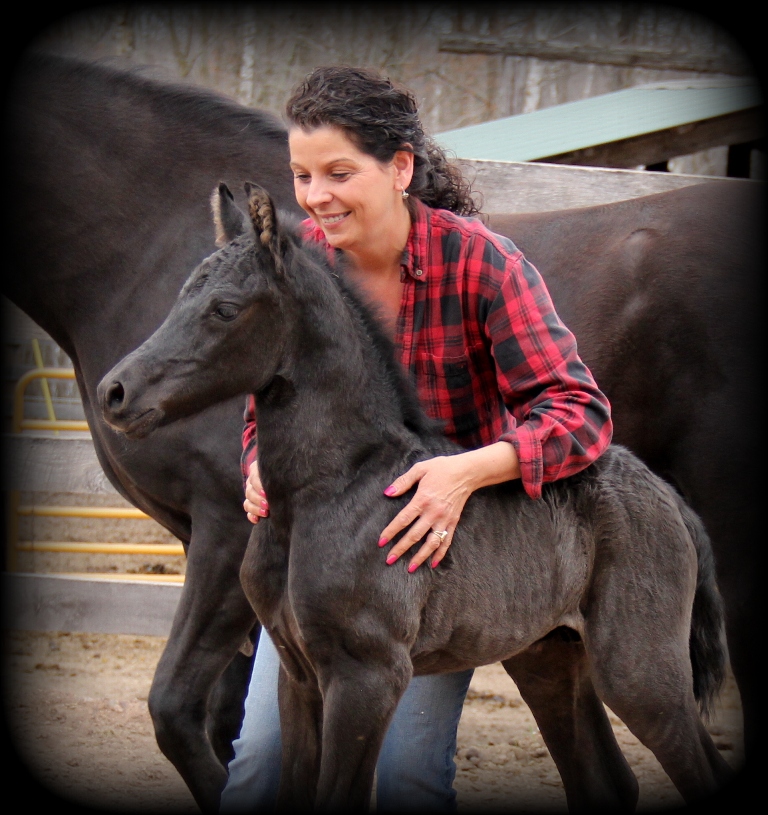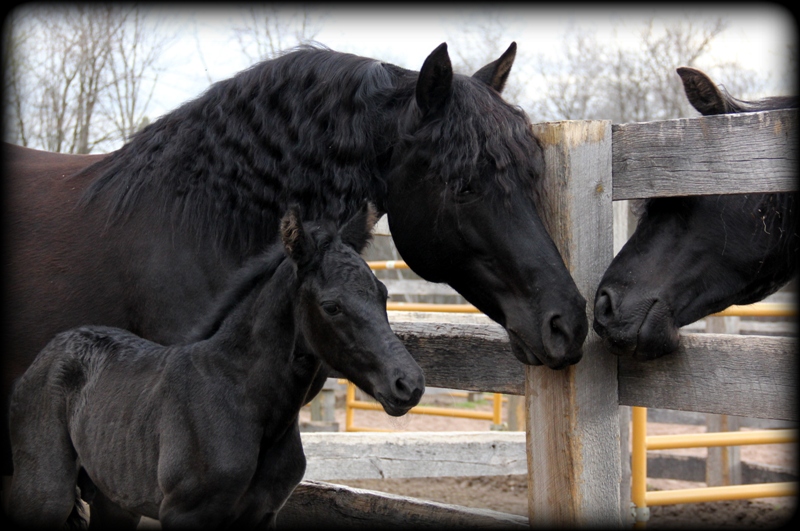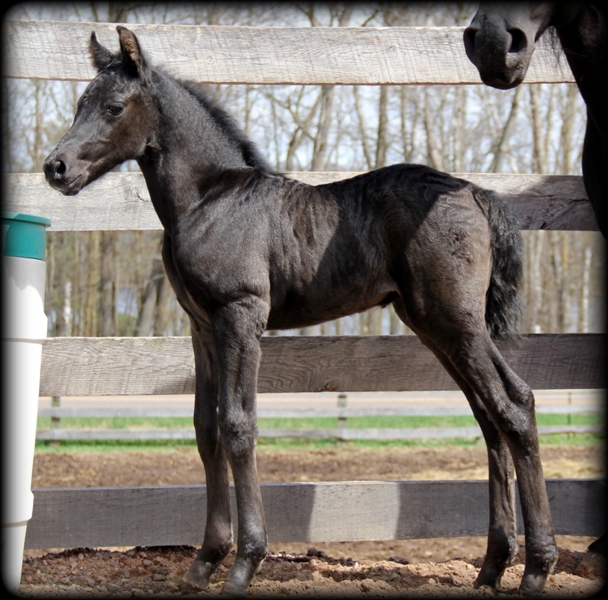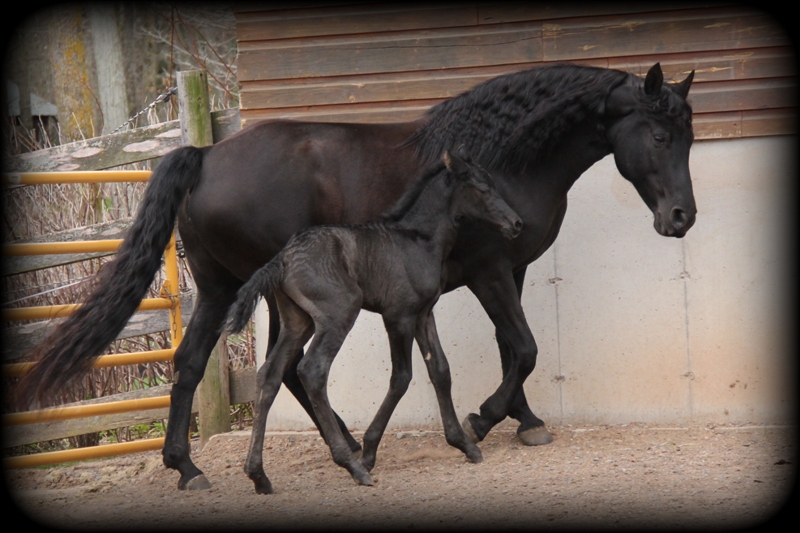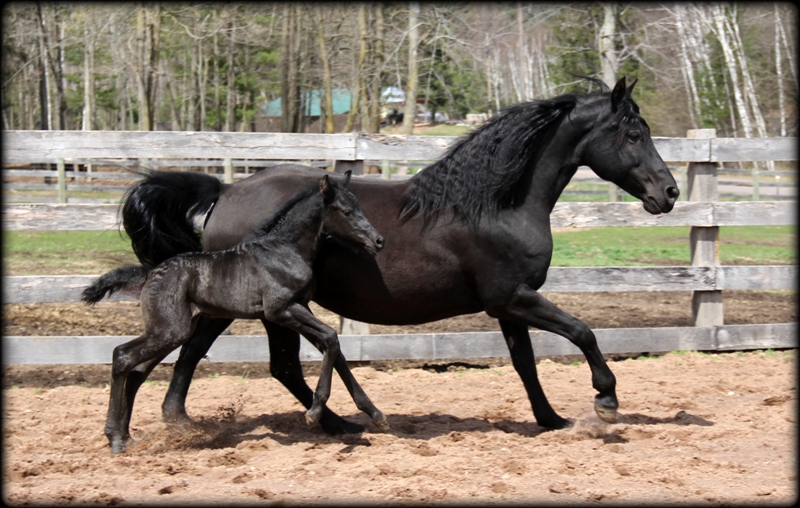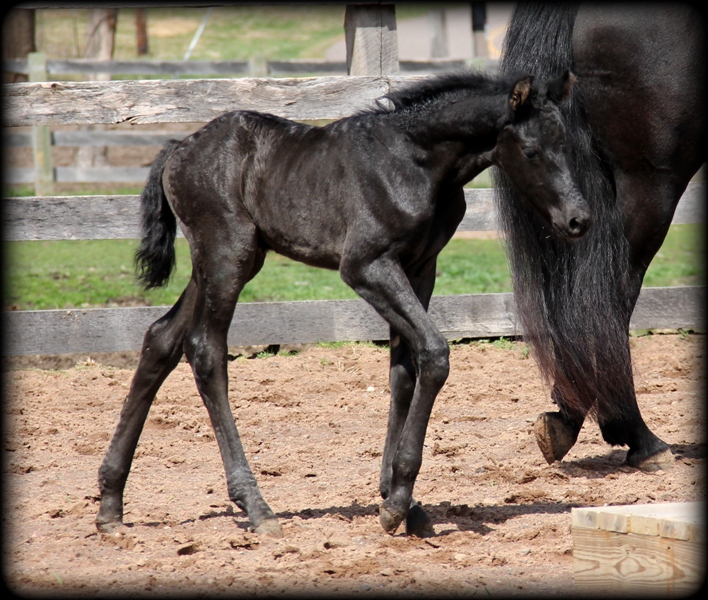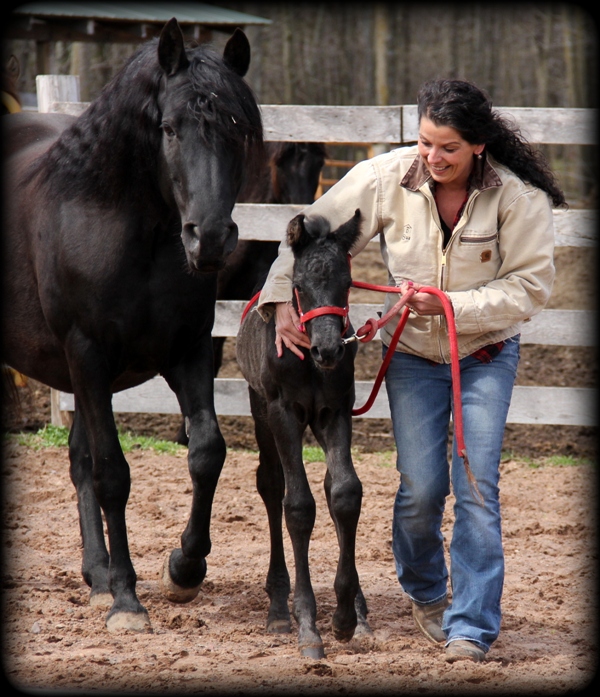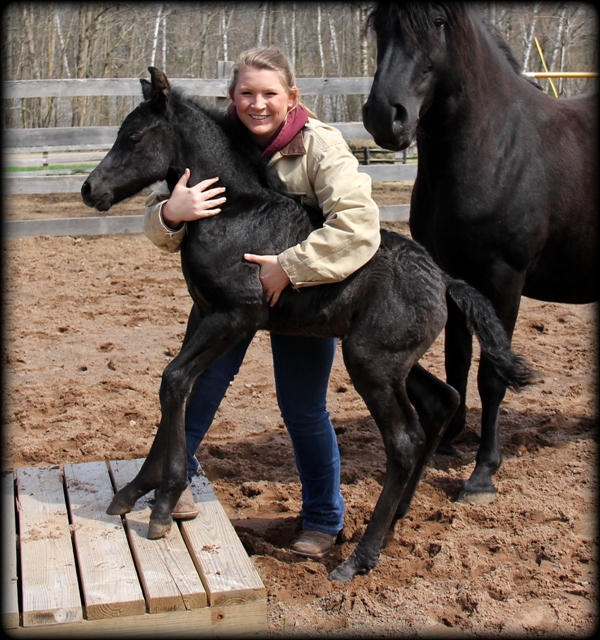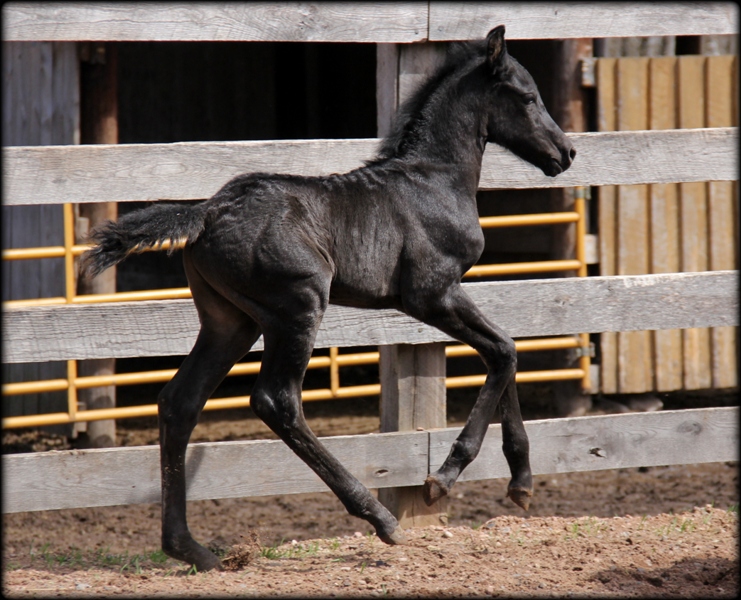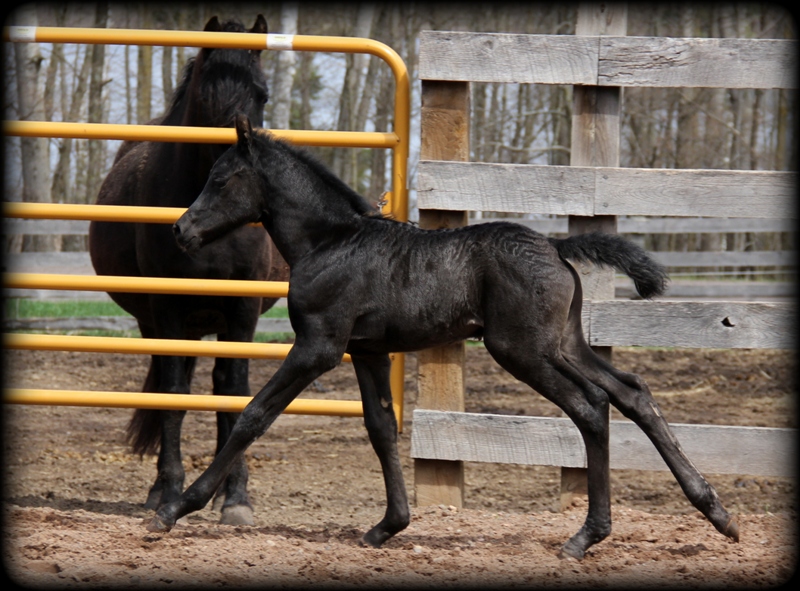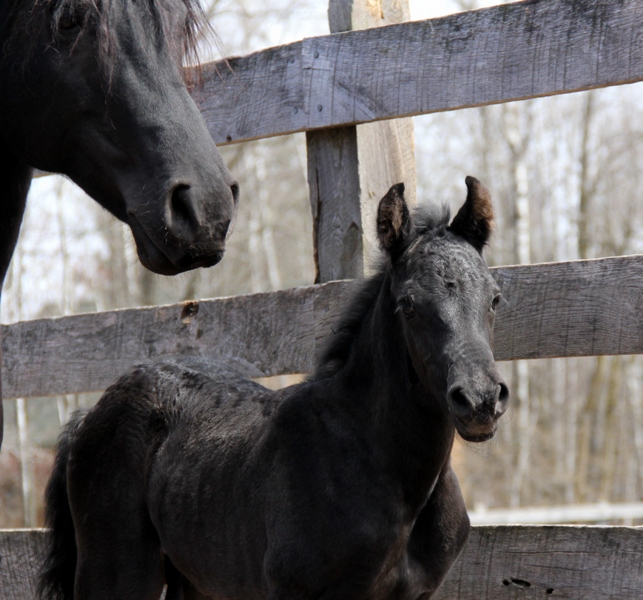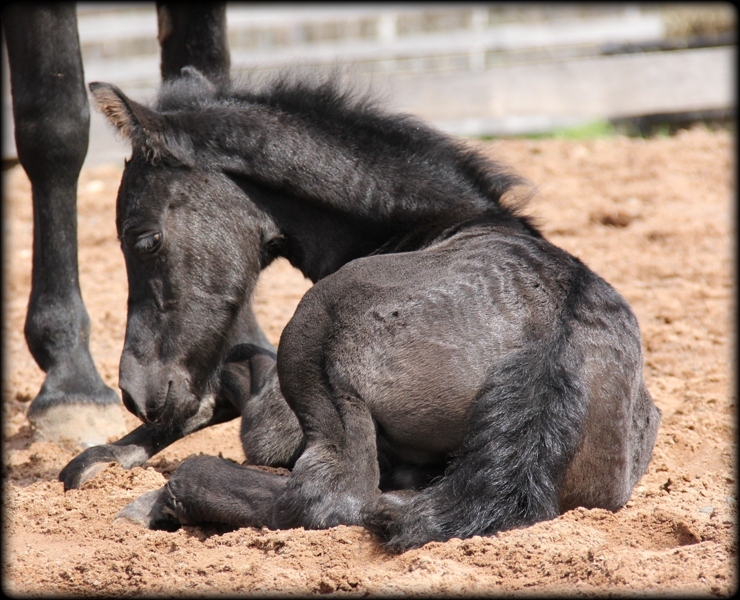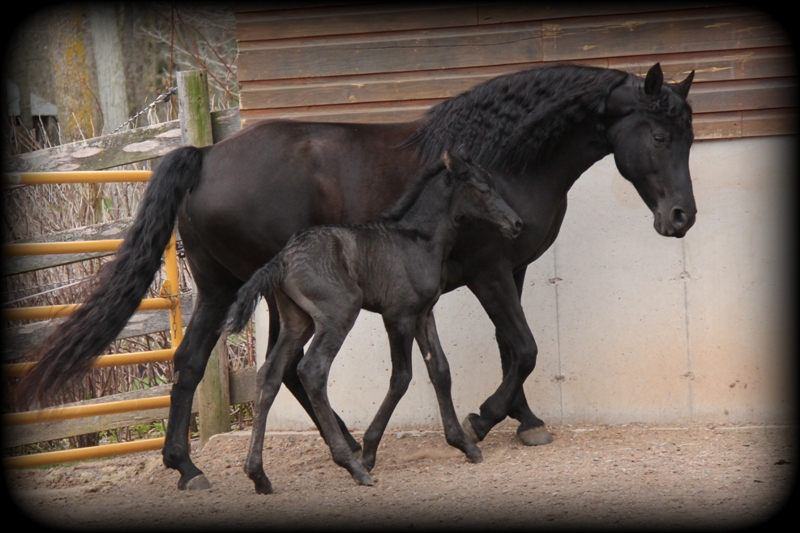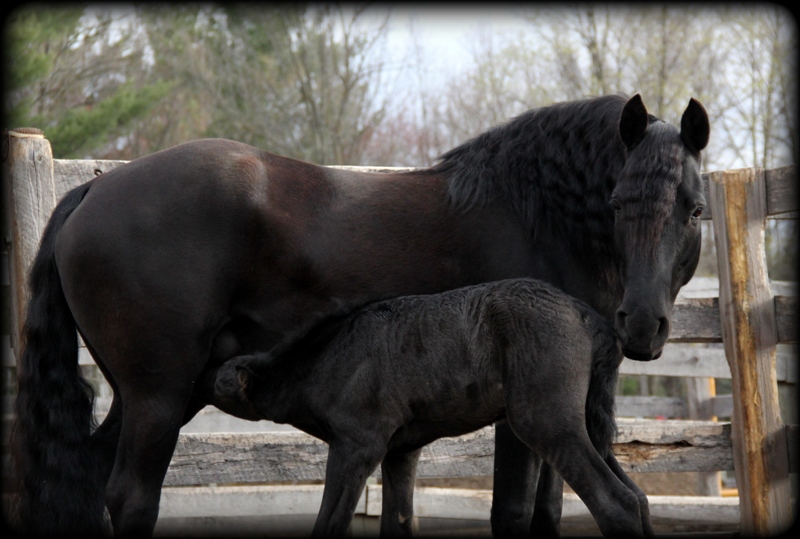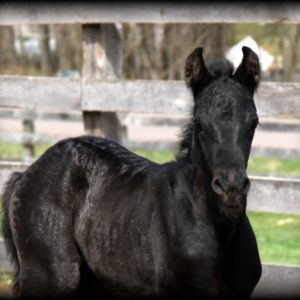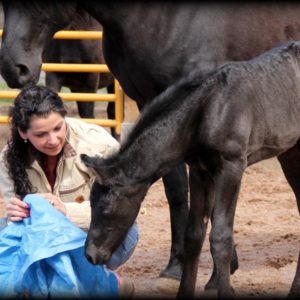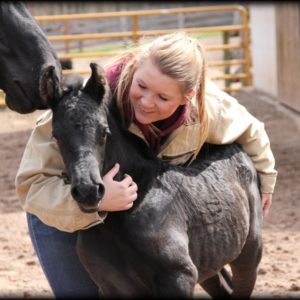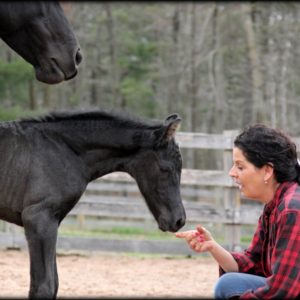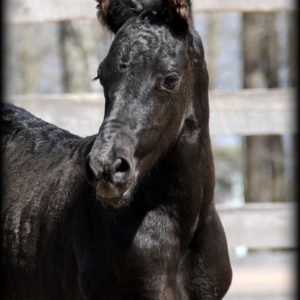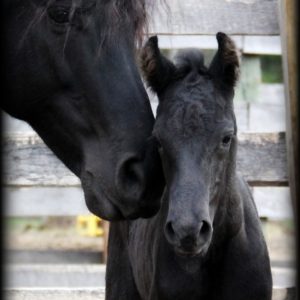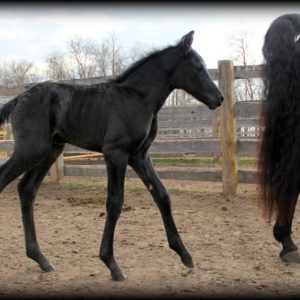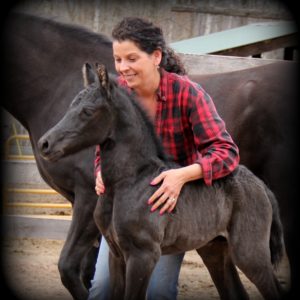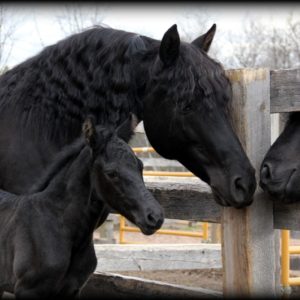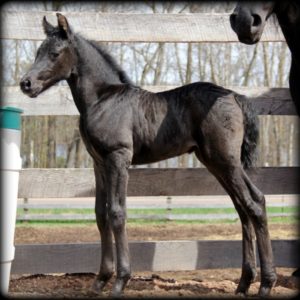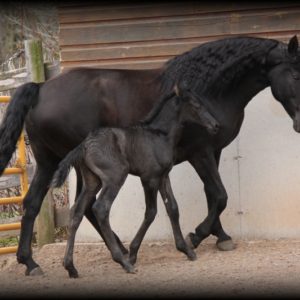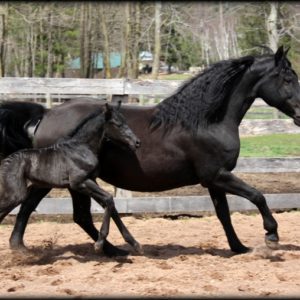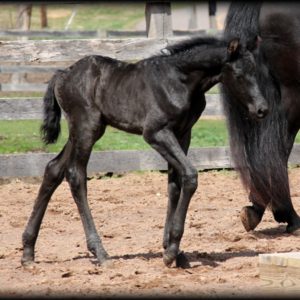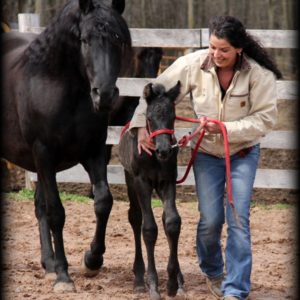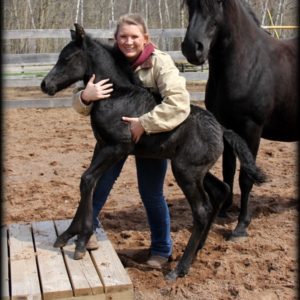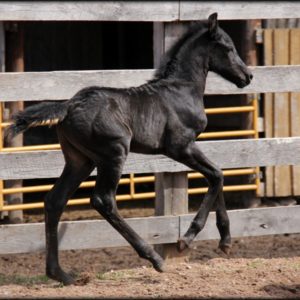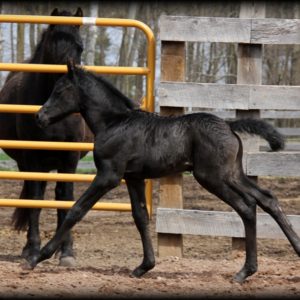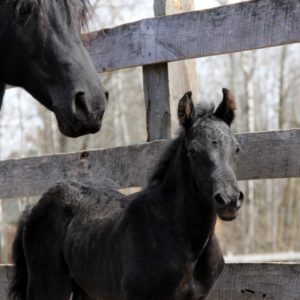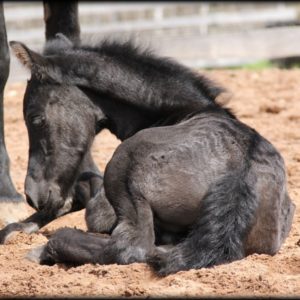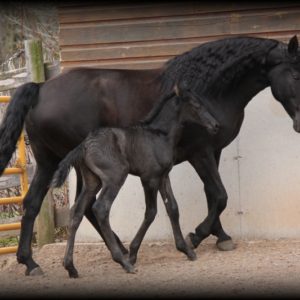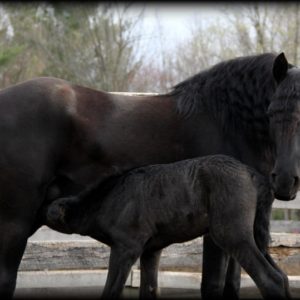 Below are a few photo albums that I posted on Facebook of the foals we had last year. Enjoy!
We love the babies here at Rafter Bar D <3 Here are photos from yesterday of all 7 foals from this year. During a...

Posted by Sue Olson on Sunday, July 17, 2016
RBD Adonis N Dun (Amberfields Blaze N Dun x Truwest Adobe Rose) 2016 Dun colt Adonis is a big beautiful powerful colt!...

Posted by Sue Olson on Sunday, August 28, 2016
2016 Dun/Grulla Moriesian Filly (Marieke fan North Ster x Amberfields Blaze N Dun) I am over the moon friends!!! Marieke...

Posted by Sue Olson on Thursday, June 2, 2016