JMF Licorice Schnapps has an amazing presence and her beauty is simply captivating. She is very athletic and quick on her feet. It seems everywhere she goes she is just floating, even in her walk, she is just light on her feet.  Her classic Morgan type is impeccable and she has such a beautiful head and eye.  Licorice is a wonderful mother and produced an exquisite homozygous black filly that we retained, by the late Irish Entertainment, via frozen semen in 2017. She is in foal to our young stallion, RBD Immortal Legacy, for 2018 and we expect this cross to be outstanding. The foal will be homozygous for black. Keep your eyes open for this one! Visit our Foals Coming page to see the other foals we expect to arrive in 2018!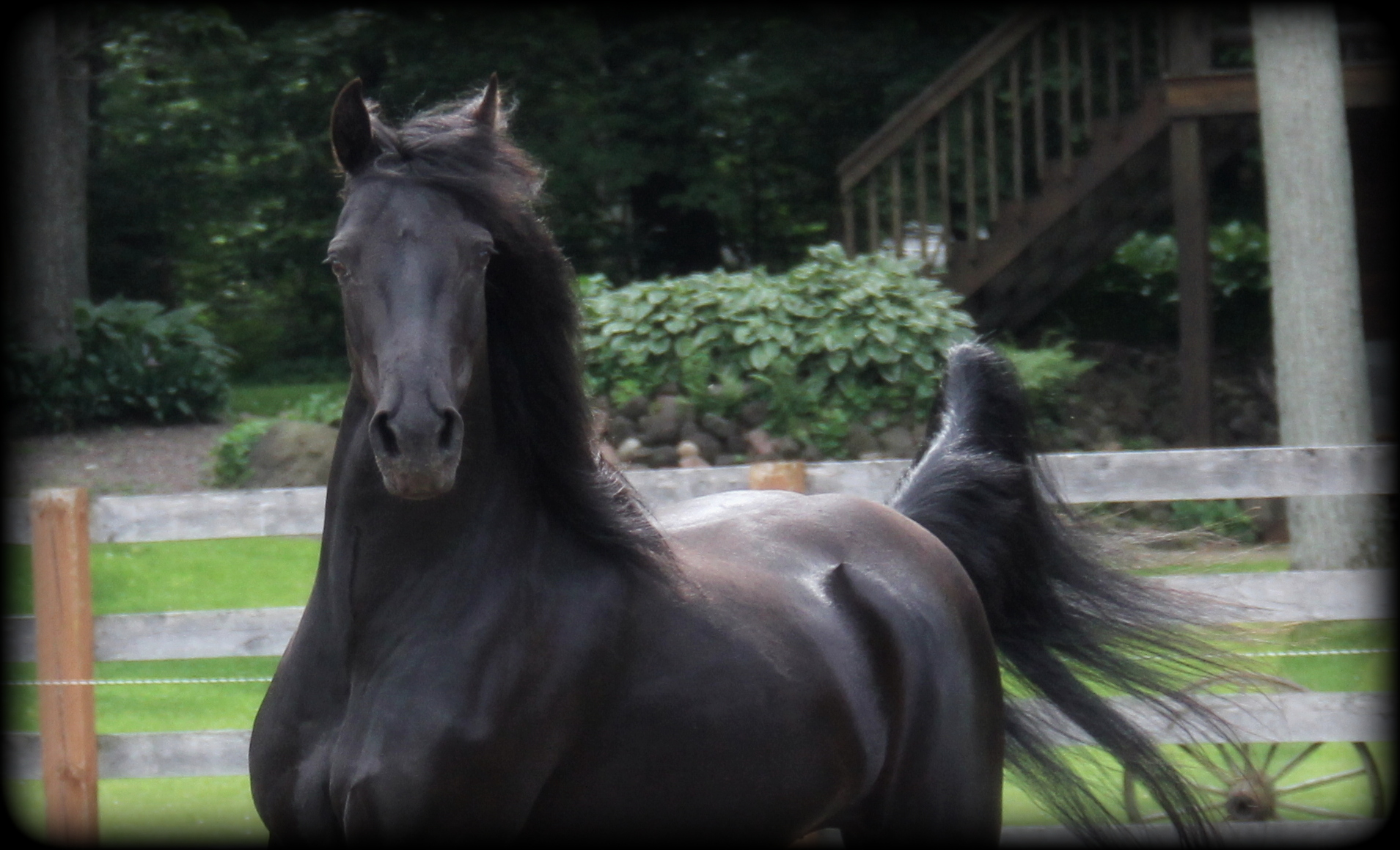 JMF Licorice Schnapps
(JMF Irish Coffee x M & M Blackberry Wine)
2006 Homozygous Black  (EE)  Morgan Mare  ~ 15+H
American Morgan Horse Registery  No. 0190533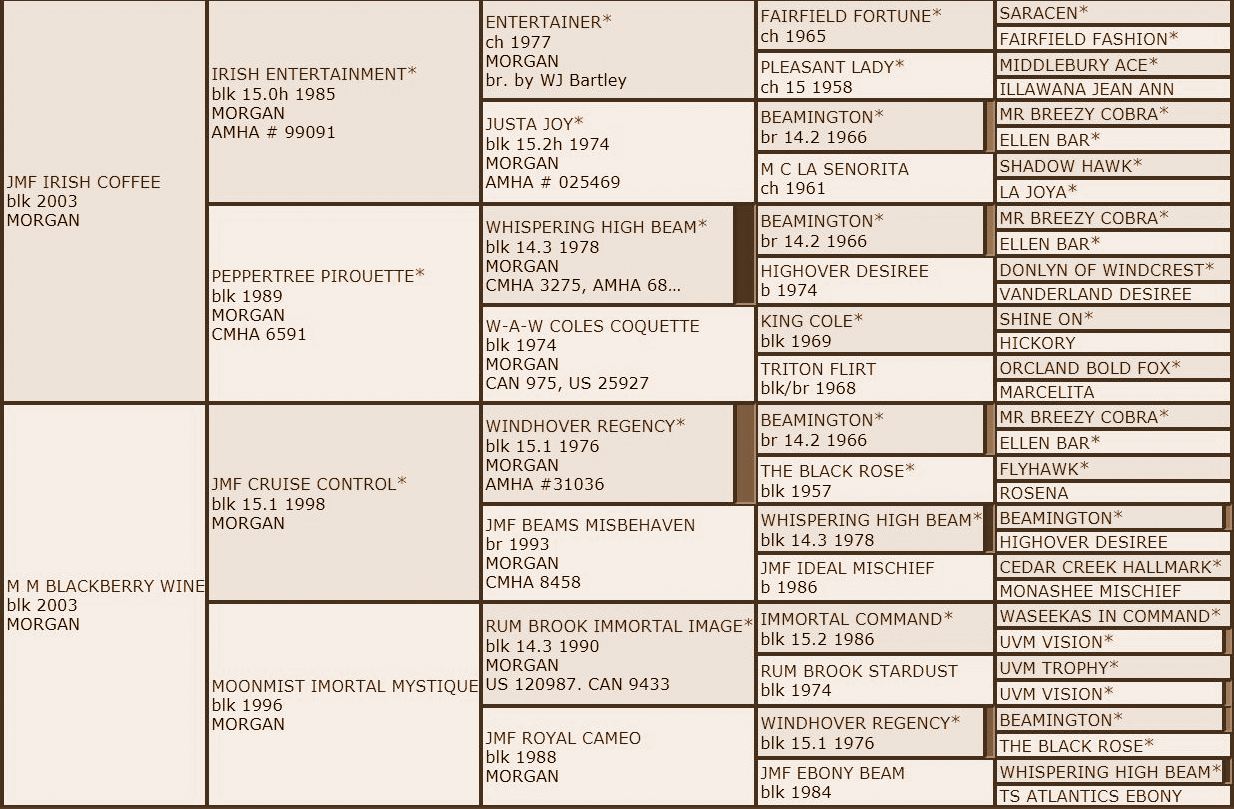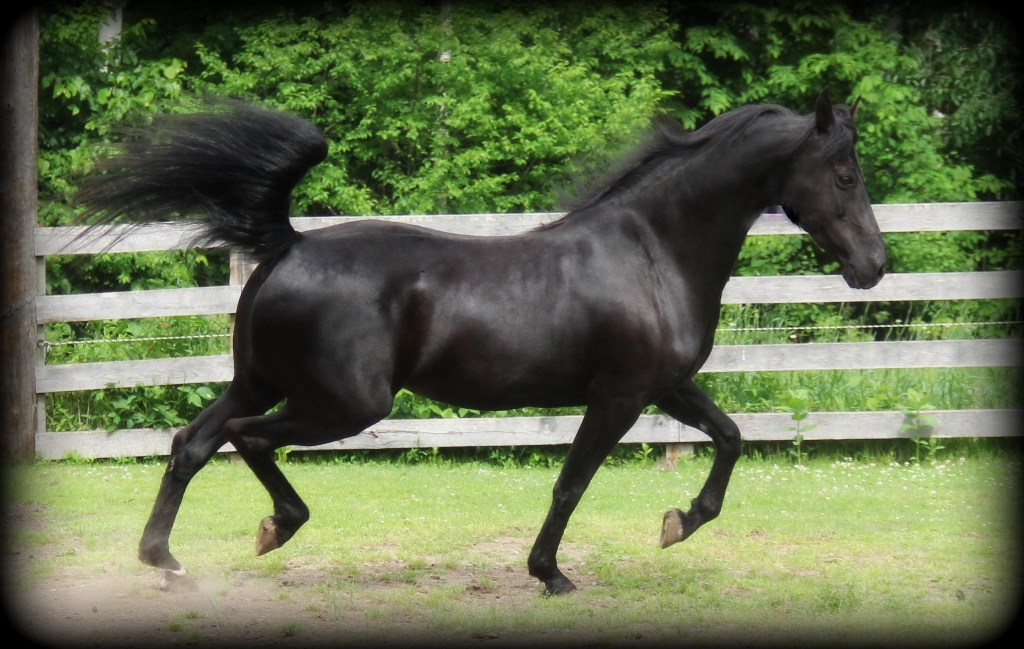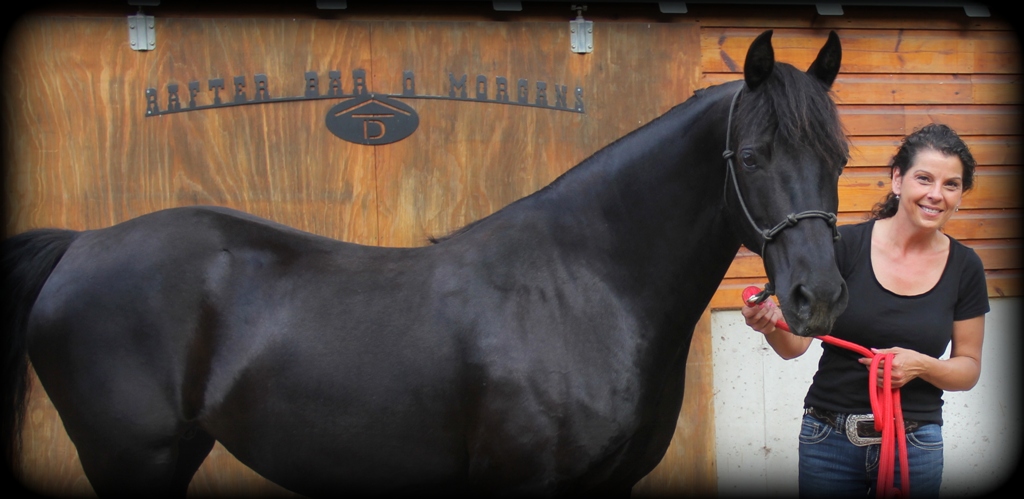 Click on any photos below to enlarge and enjoy 🙂

The menu to the left is a list of links for all our mares, and below are links to our stallions for easy navigation for you.