Hello Friends,
We currently have a Dun Morgan colt and  Moriesian filly being offered and the crosses we have planned for 2020 will be posted on the Foals Coming page soon.
Thank you for your interest in our horses and we hope to meet you one day.
Happy Trails ~

 
RBD Blaze N Boone
Amberfields Blaze N Dun x JMF Licorice Schnapps
Dun Morgan Colt
Boone is a gorgeous leggy colt with an exquisite little head. If Boone had been a filly, he would have been sold... instead, he's a tall beautiful reflection of his sire, Blaze, and he's being offered for sale. 
The name Boone means "Good; A Blessing" and that he is!
Boone is light on his feet and a breathtaking self-carriage. He has a few white hairs on his forehead. His pedigree reflects great Western Working lines combined with classic Brunk breeding. He is homozygous for black and heterozygous for dun and is stallion quality. He will also make an awesome riding/driving partner in a variety of disciplines. Boone is being offered for sale and will be ready to go to his new home in October. $4,000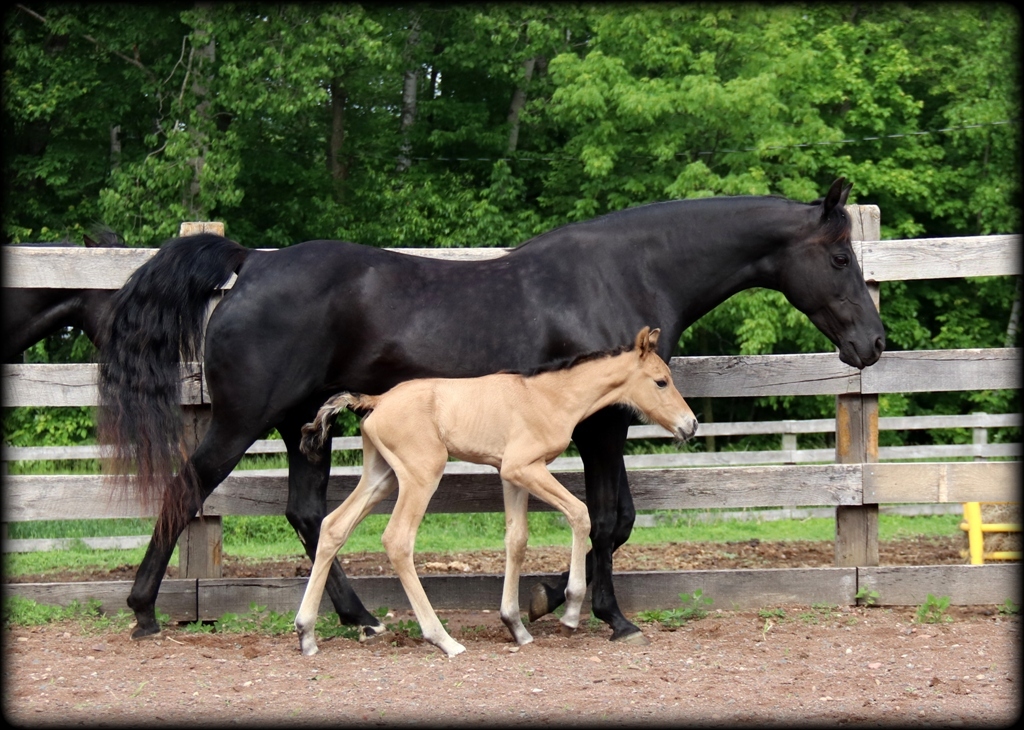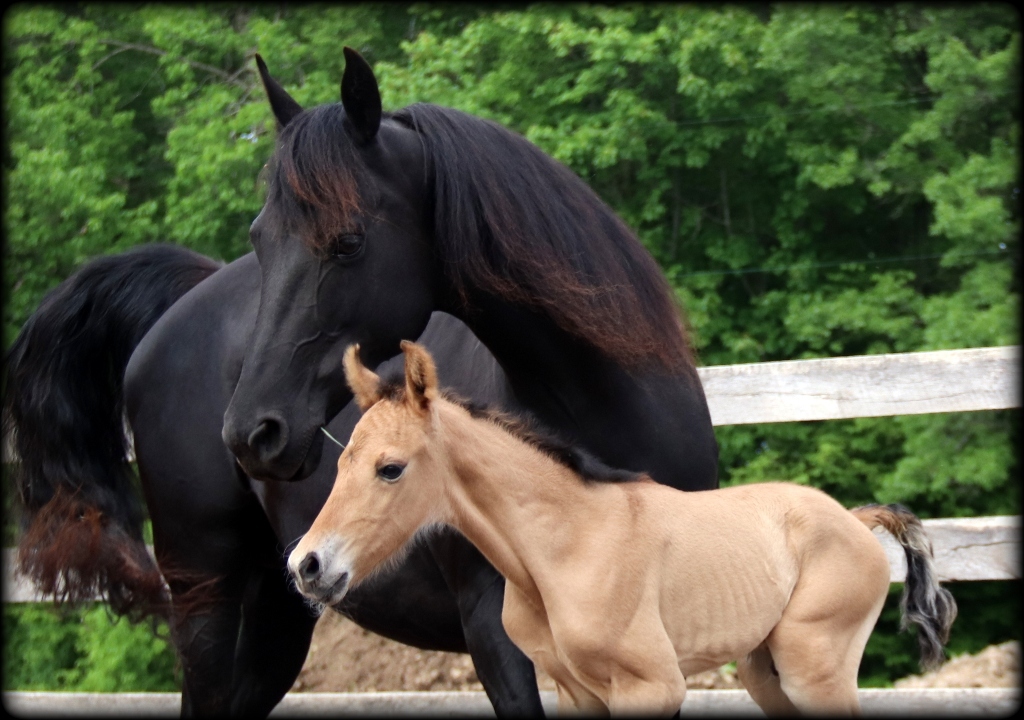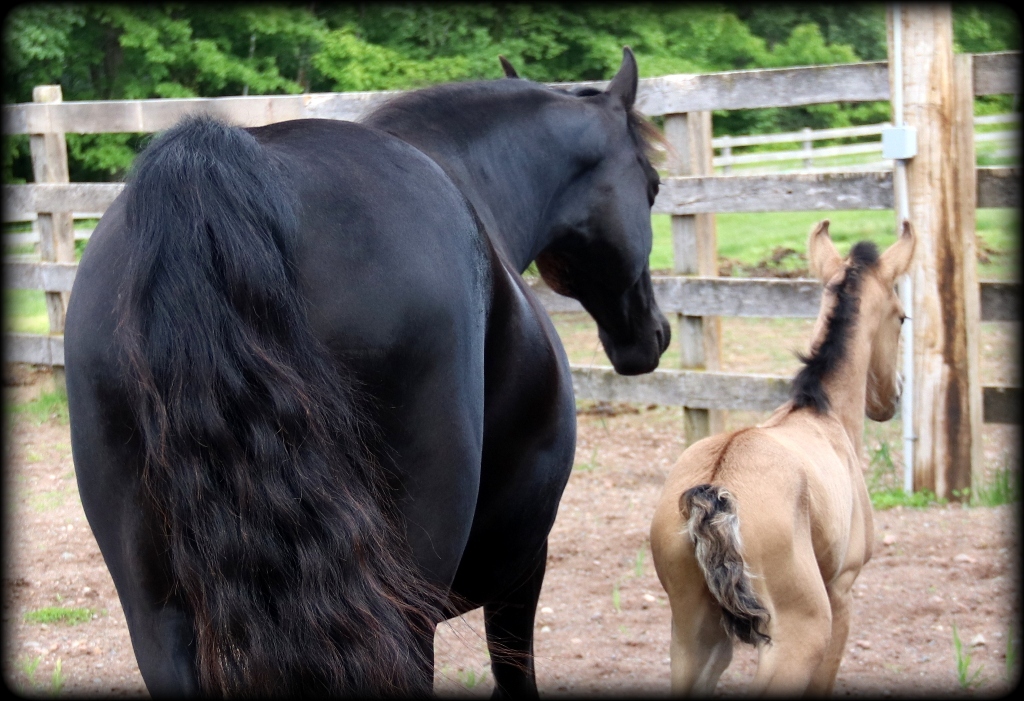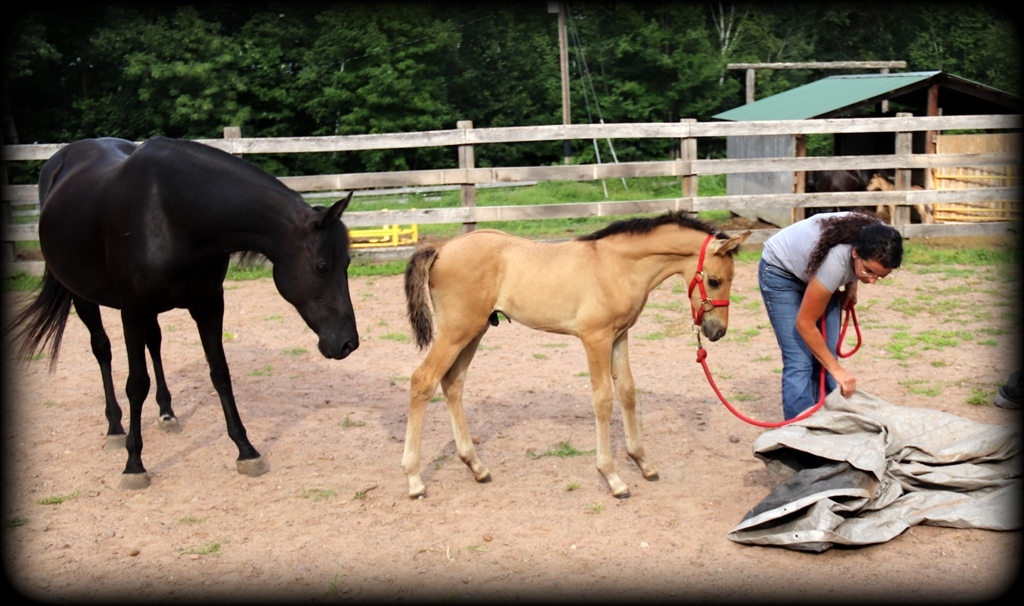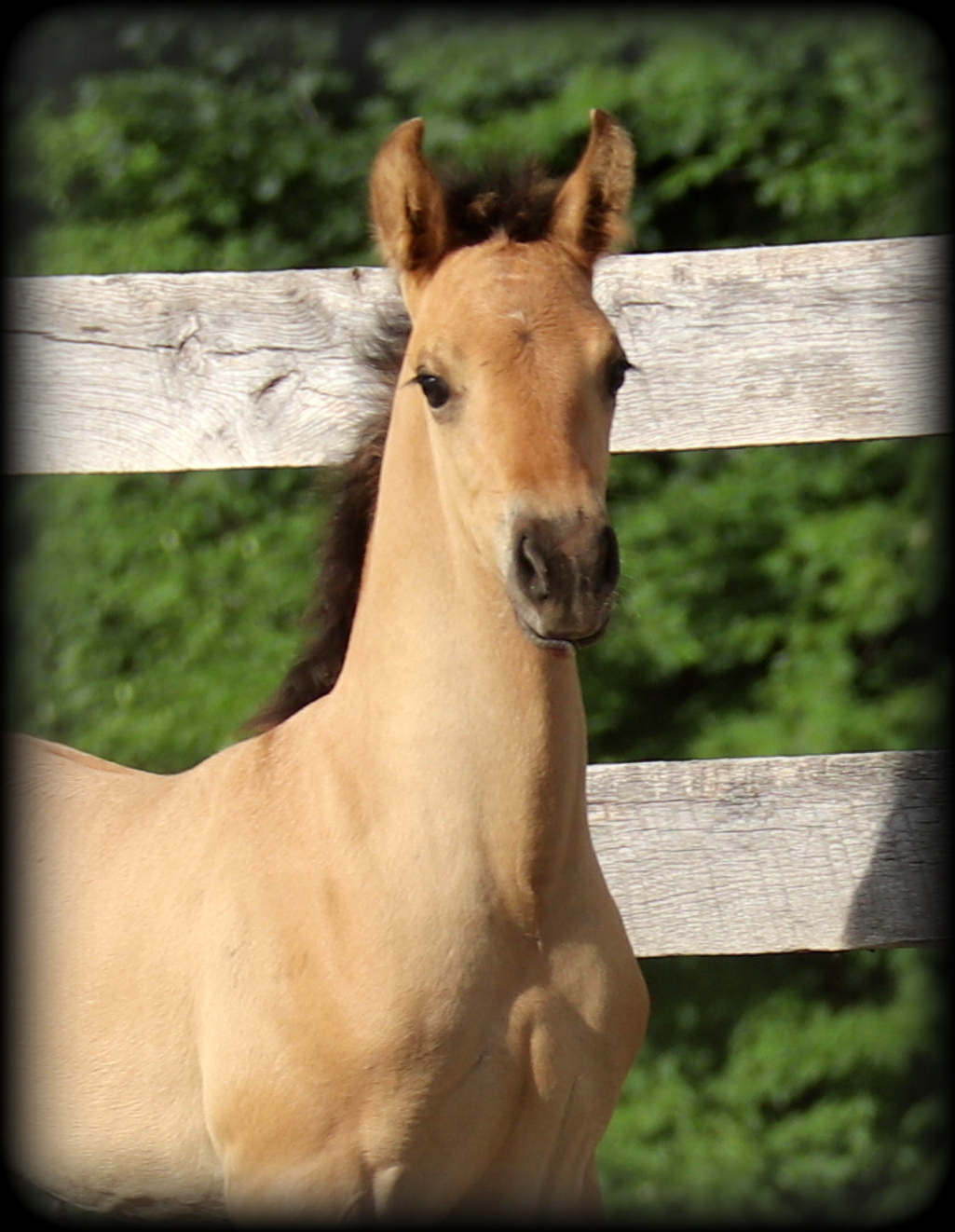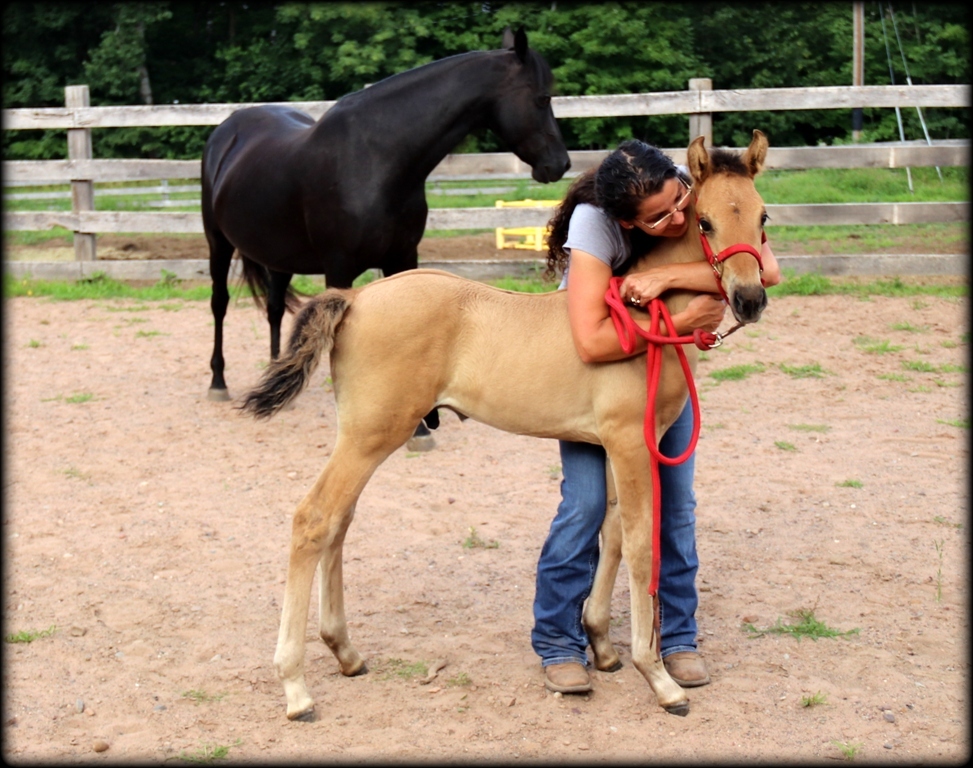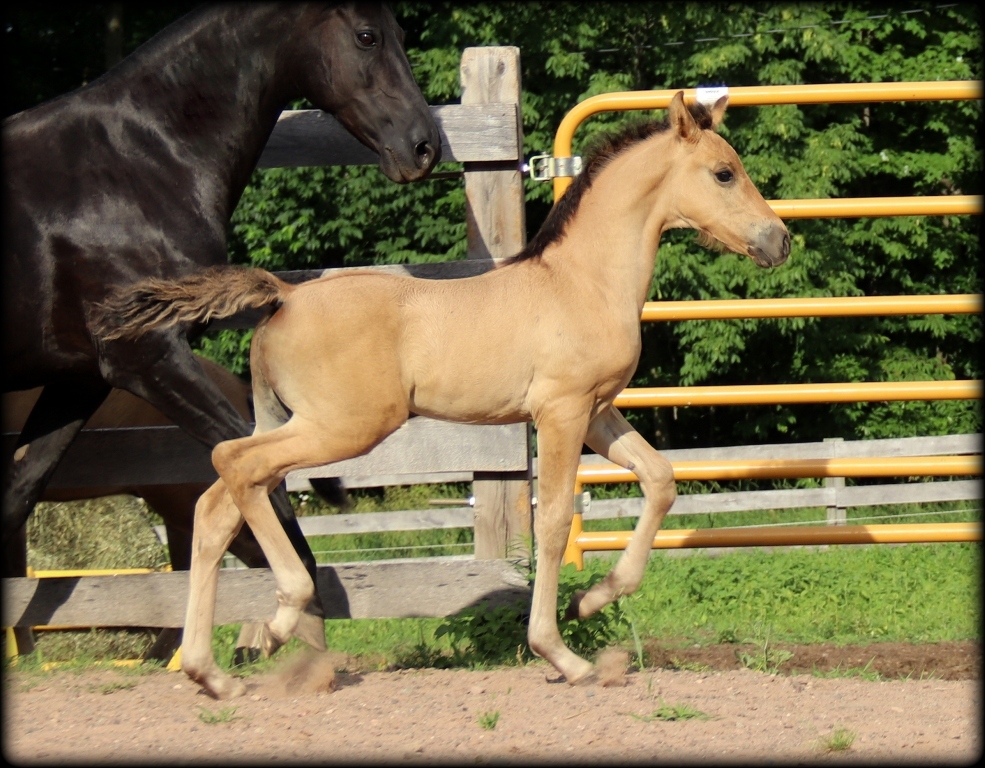 Boone's sire, Blaze, below 🙂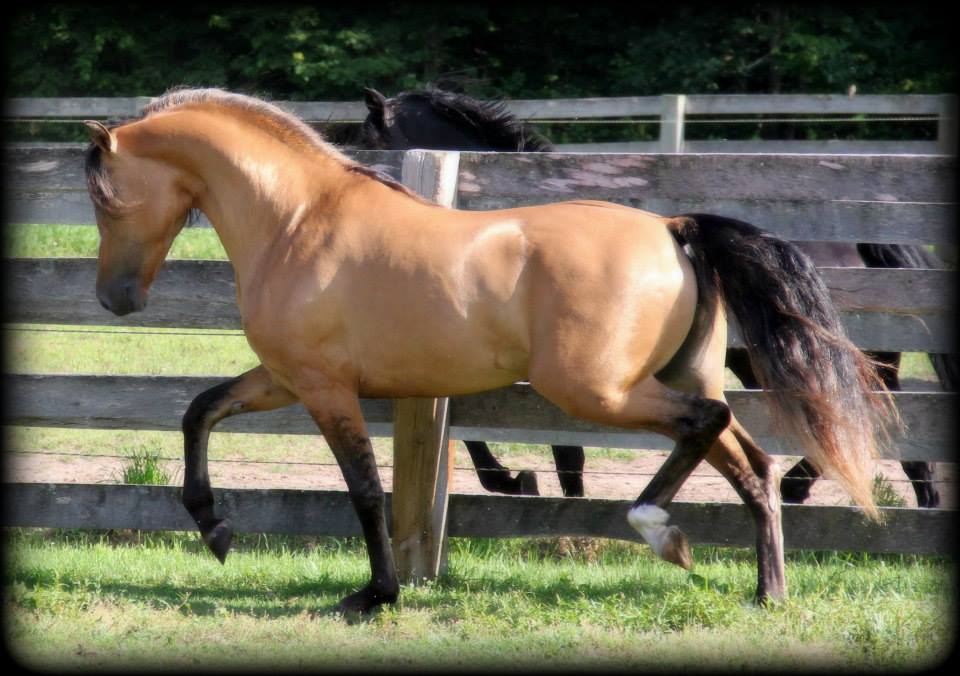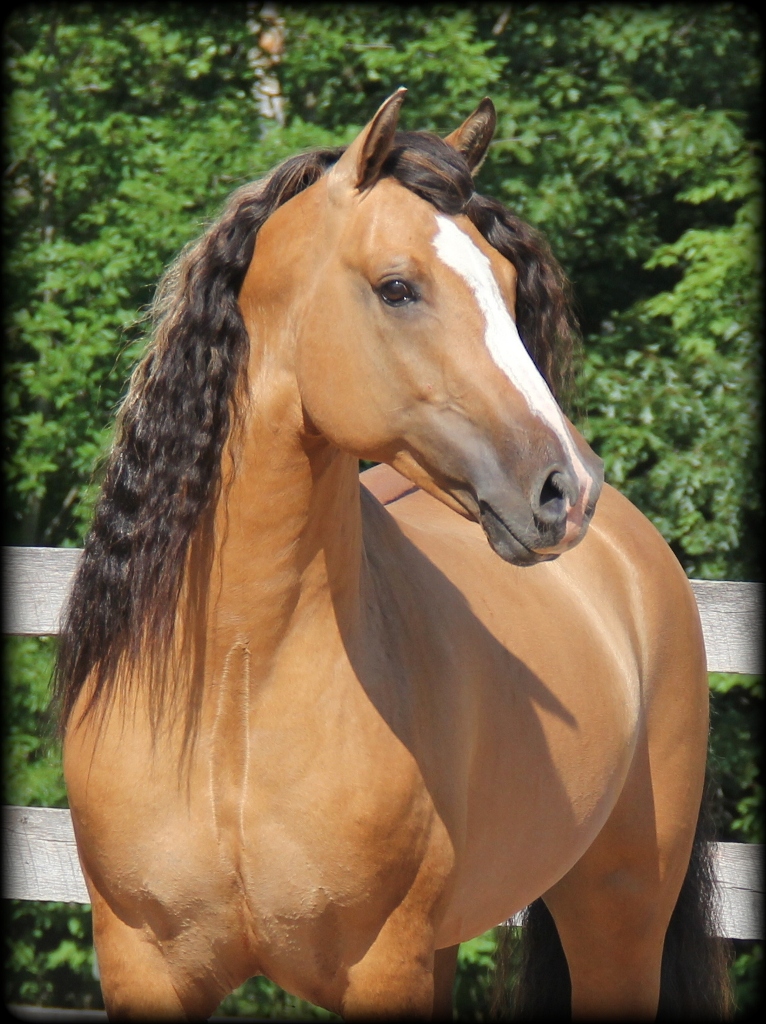 RBD Aurora Borealis
TDR Sjoerd (Friesian) x Bar Non Suede's Princess (Morgan)
Smokey Black Moreisian Filly
Wow! This filly is absolutely stunning!
Aurora Borealis "Northern Lights" means (Dawn of the North) and are a natural phenomenon of bright dancing lights that can be truly awe-inspiring. This name seems so fitting for such a beautiful filly with fancy movement and with both the black and cream gene along with uniquely colored eyes. This filly truly captivates the beauty of both the Morgan and the Friesian. 
I had planned on retaining Aurora, however, we have decided to offer her to help pay for Raphael's surgery and vet expenses. Aurora's sire is the World Champion Friesian Stallion, TDR Sjoerd, pictured at the bottom. This filly is tall, elegant and has a special aura about her that shines through. 
Aurora will be an amazing partner for someone for a variety of disciplines and/or a unique addition for anyone breeding Moriesians. With her color genetics having a cream gene and being heterozygous for black, depending on what she is bred to in the future, she can produce palomino, buckskin, perlino, cremello, bay, black, chestnut, smokey black & smokey creme and of course any variation of dun if bred to a stallion with the dun gene. Definitely an array of colors like the northern lights. 
 She is very rare as there are only just a couple smokey black Moriesians out there. She's being offered for $,8000.00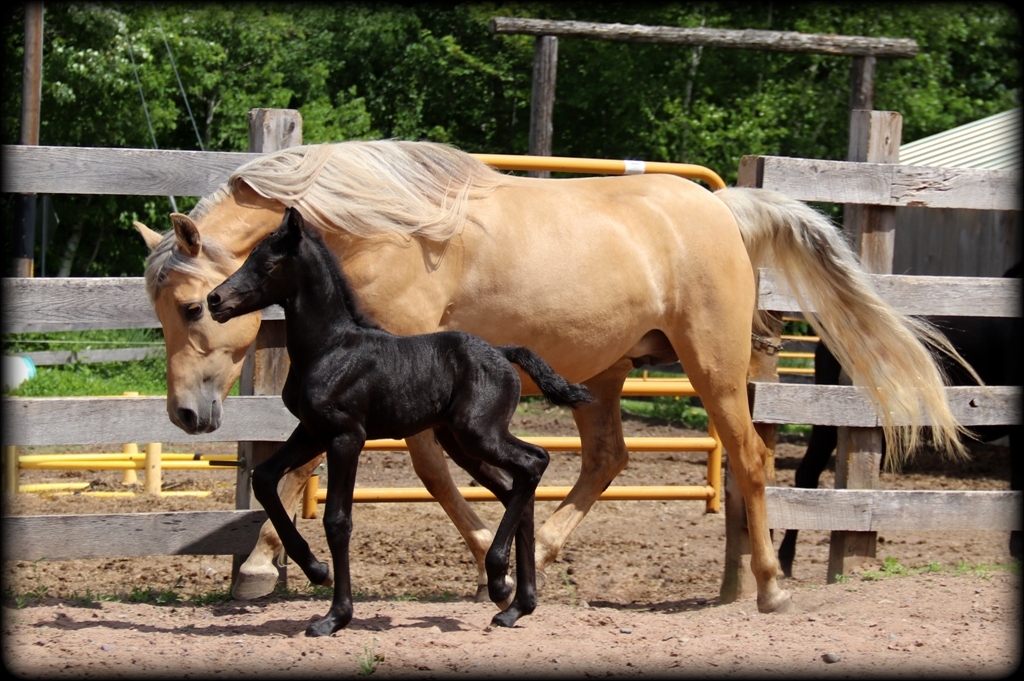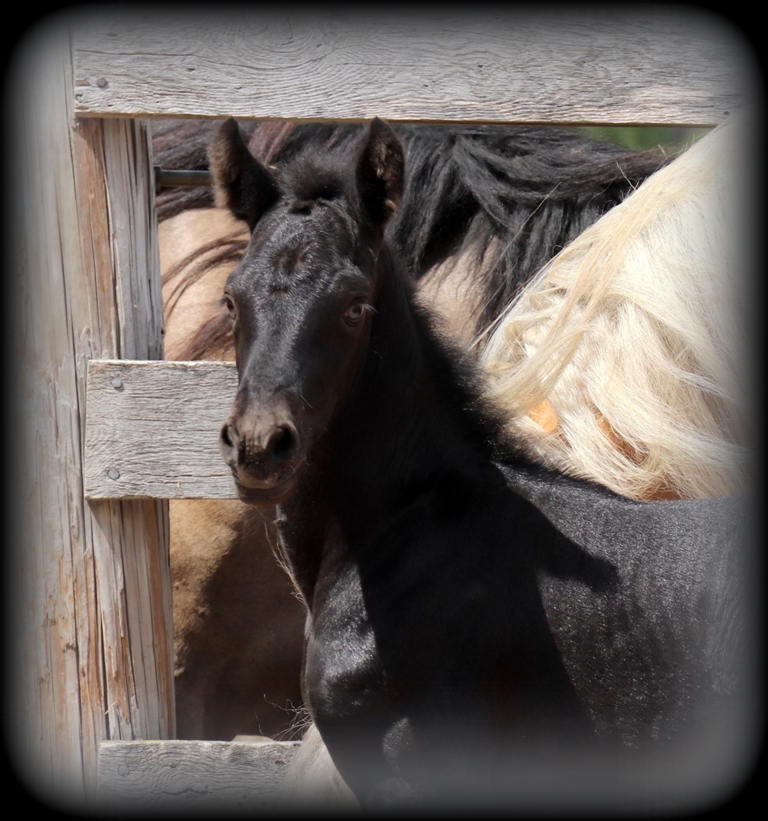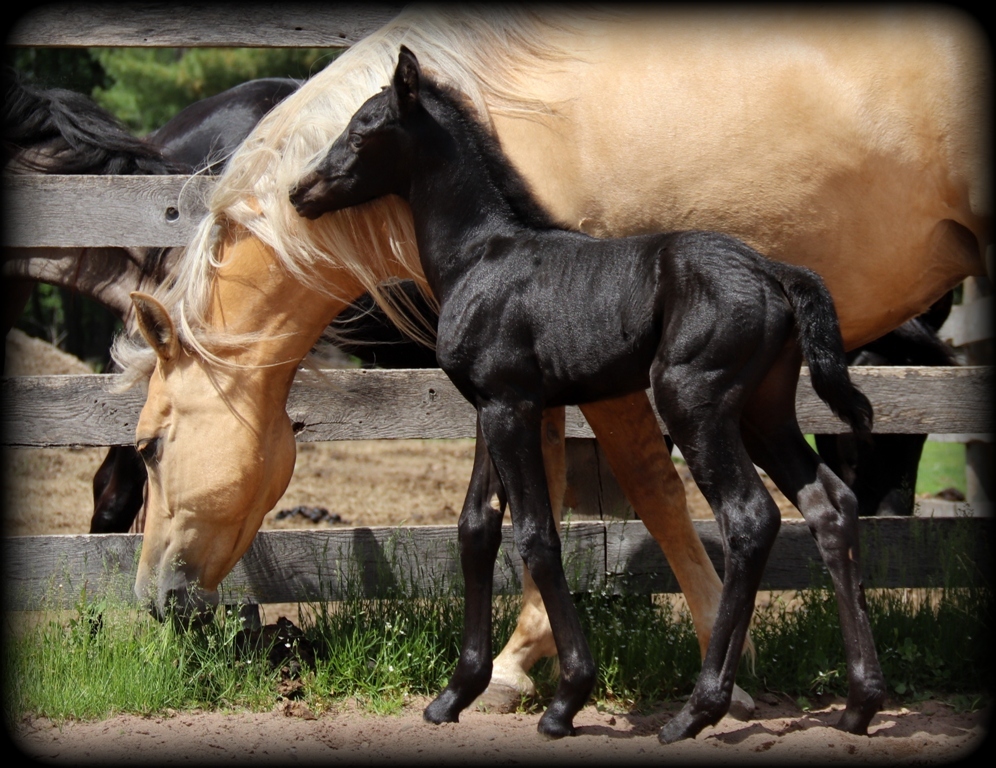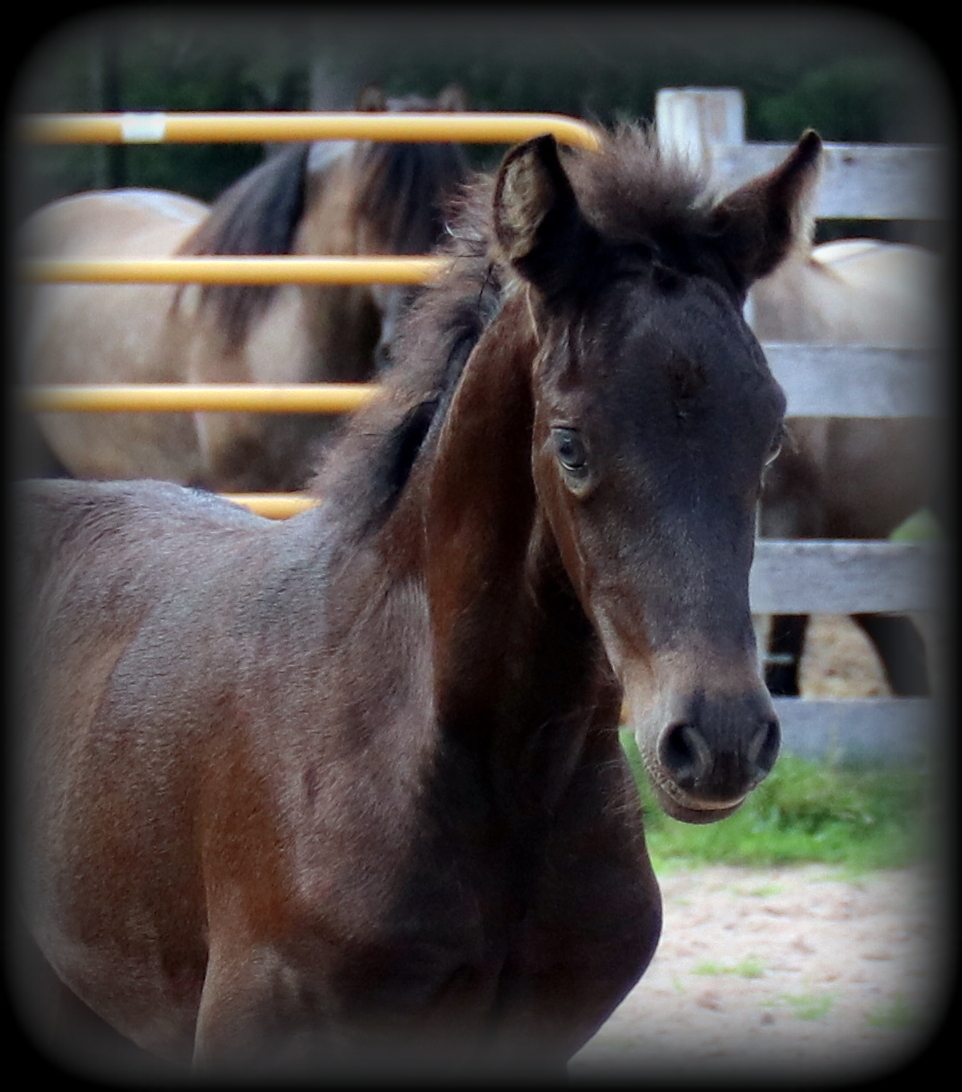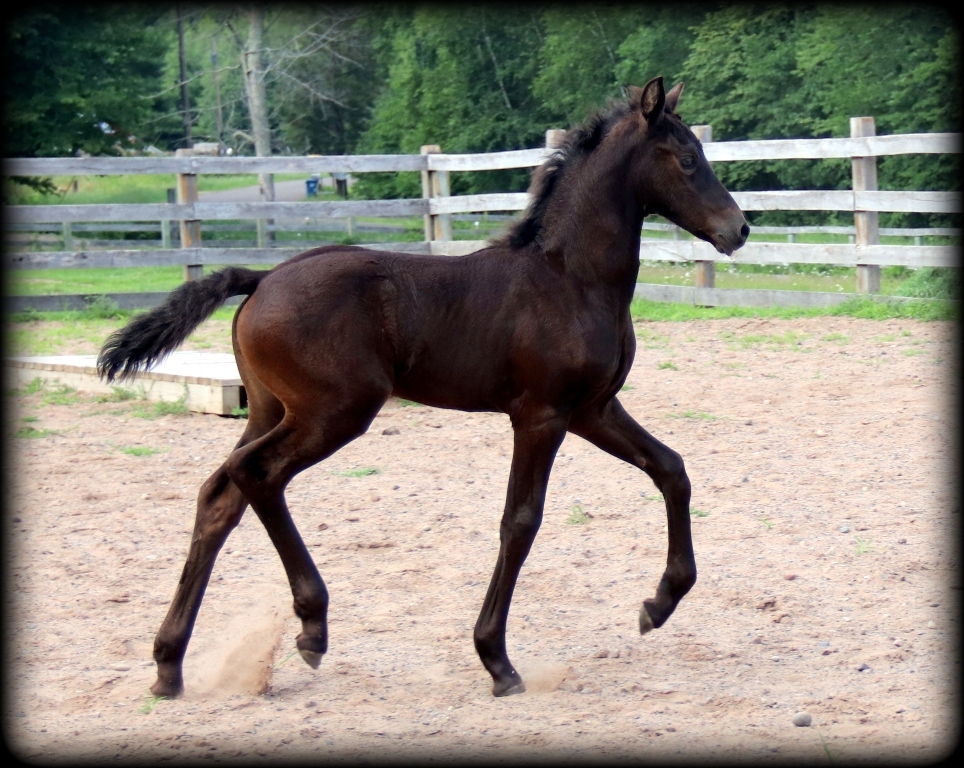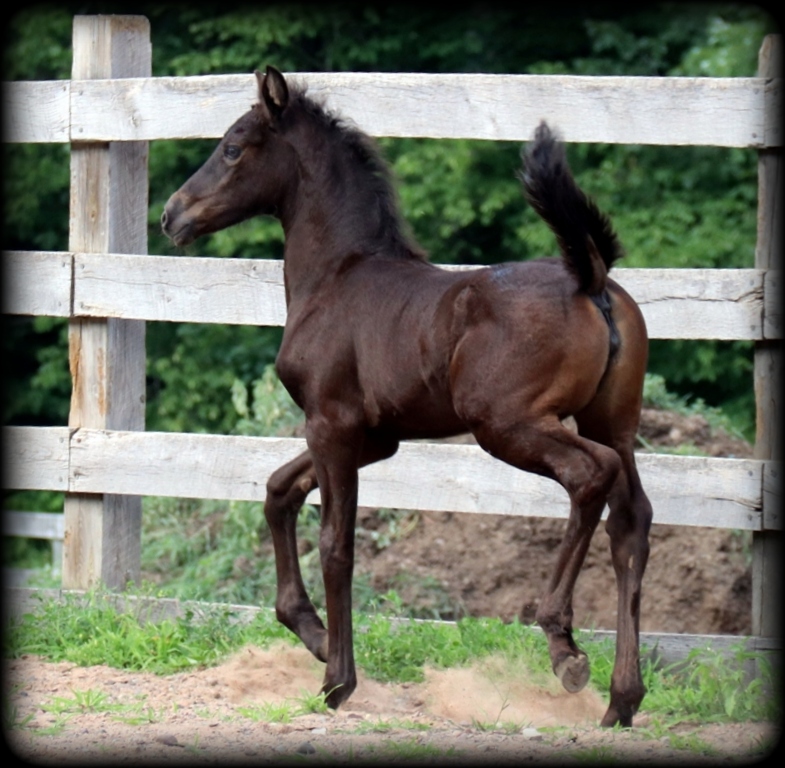 Aurora's sire, TDR Sjoerd, a world champion, and hall of fame, Friesian stallion, owned by Xena Virmercati of Three Day Ranch in CA.