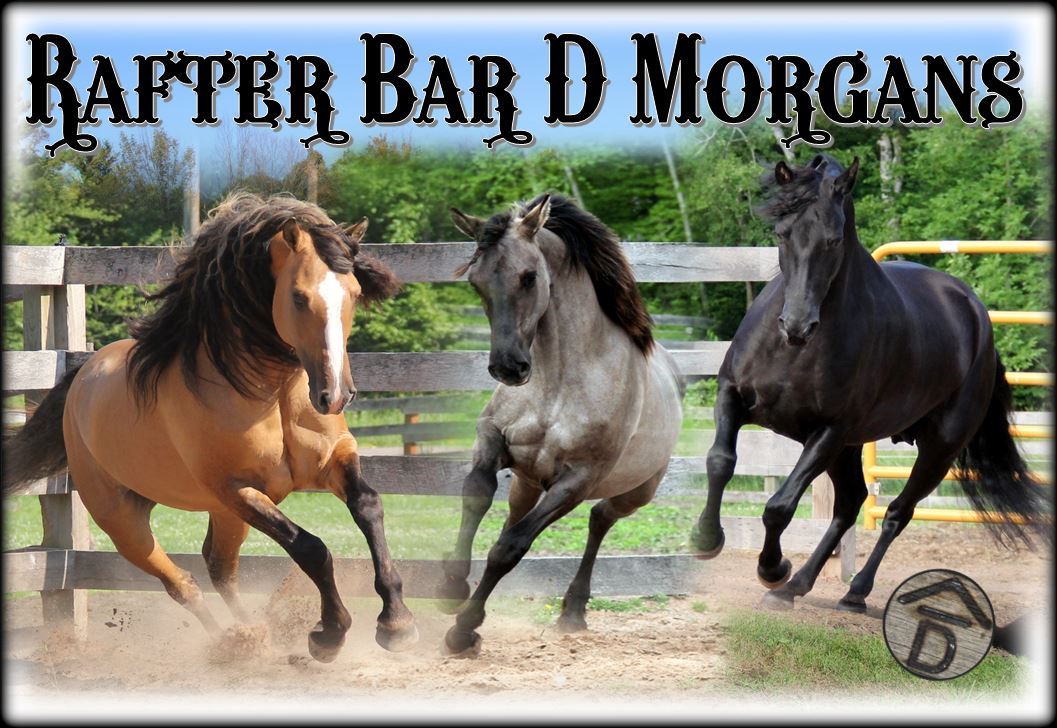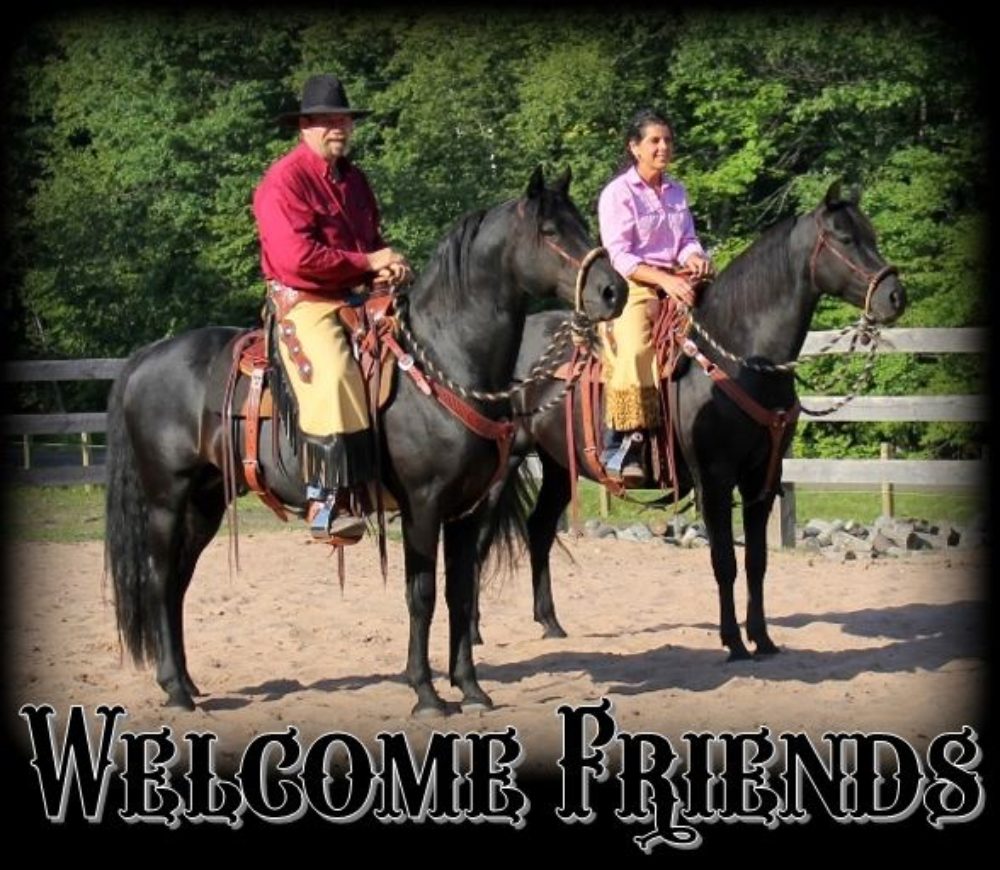 "It is with great pride we welcome you to Rafter Bar D. Join us on a ride through the pages of our website and meet everyone. We hope to see you on the trail one day."
Our calendars are here and ready to ship! Finish your Christmas shopping and treat yourself or that horse lover on your list. Merry Christmas!!
Rafter Bar D Morgan Ranch is nestled in the beautiful wilderness of northern Wisconsin where we are selectively breeding traditional Morgan horses and now Moriesian Sport horses for excellent dispositions, great breed type, athletic ability and to be versatile. We have chosen to breed for blacks, duns and grulla's out of personal preference, however, we know truly a good horse has not color...
Our vision is to produce quality Morgans to perpetuate this wonderful breed of horse , and we have now combined the Morgan with the Friesian and have produced the first

grulla Moriesian

in the world. We have plans to make more colorful Moriesians. We have carefully invested time and thought into selecting our mares and stallions to lay the foundation for producing the finest quality horses that will excel for sport, family pleasure, work or show.
Raising foals is our passion . . . and careful planning, time and effort goes into raising the best possible foals. The Morgan horse will captivate you and steal your heart. The Moriesian horse will stop you in your tracks and fill your fairytale dream. We offer our people loving horses with pride and we are committed to promoting and connecting them with their perfect partner in life. It is an honor to be selling our Morgans to wonderful homes around the world.
Browse through our site and visit everyone. Our horses are handled with care, love and respect, and they are worked with at different levels according to their age. We offer horses for sale and stallion services. We stand JMF True North, Amberfields Blaze N Dun and RBD Immortal Legacy at stud. All 3 stallions are homozygous for black and Blaze is also homozygous for dun!
We would love to hear from you and visitors are welcome.
We have all 6 foals for 2017!
3 blacks 2 grullas and 1 dun Moriesian!  A beautiful colorful foal crop is arriving. Visit the

FOALS

page for more information and photos.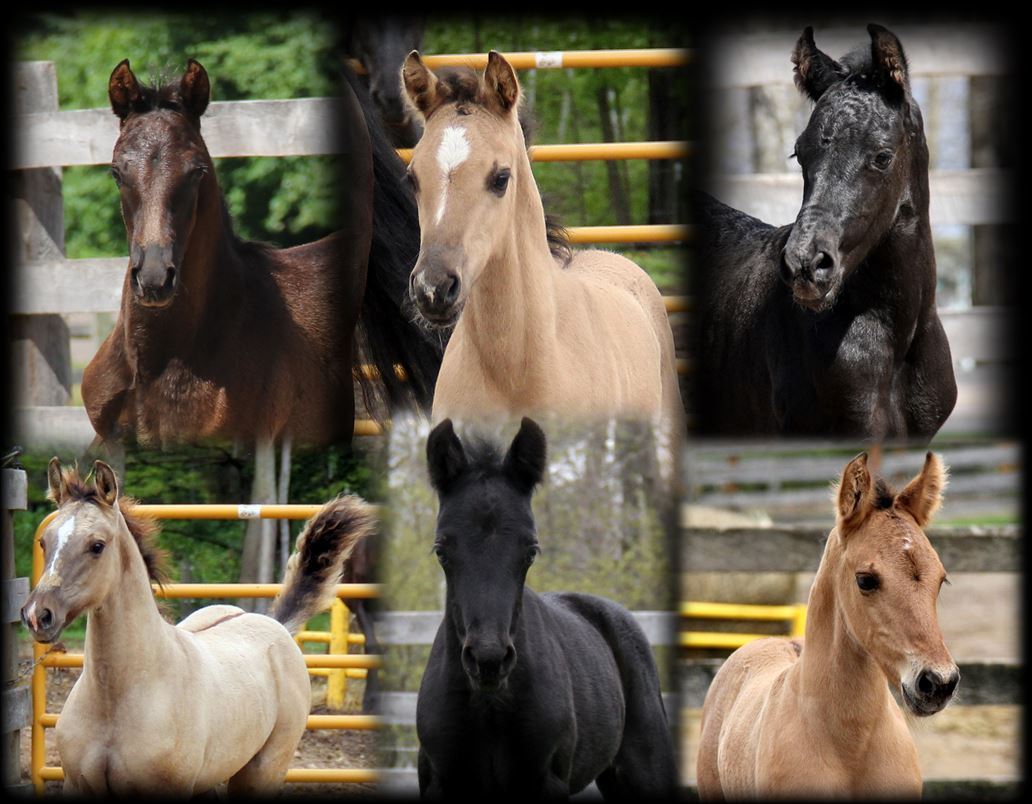 Our last foal was born June 8th and we have been blessed with a very rare homozygous grulla filly!  We named her RBD Sue's Lonesome Dove in honor of her grandmother. Her coat color is EE aa DD! This means in the future we can cross her with our black stallions for 100% grulla! She is a dream come true for us  🙂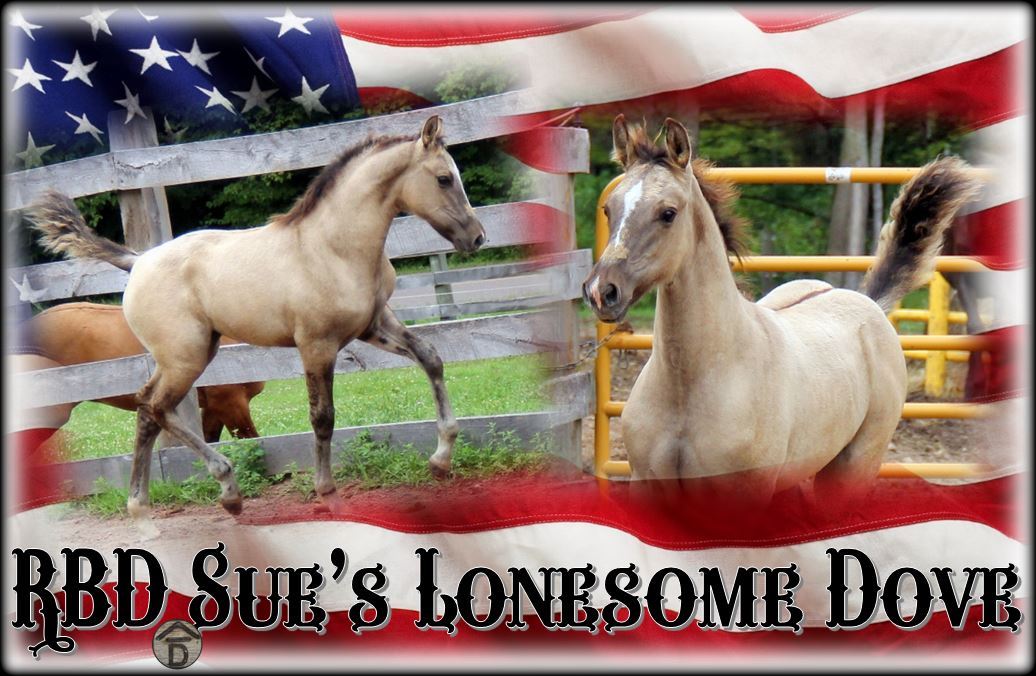 Below is a PDF file for the Open Barn flyer to come and meet Blaze while he's visiting in California. You can download the flyer and print it if you like. We hope to see you in California!
"BLAZE WILL BE VISITING CALIFORNIA AND STANDING AT STUD FOR A LIMITED TIME TO A LIMITED NUMBER OF MARES" 
We are headed to CA this fall with Blaze and his son RBD Gift Of Gabriel!  we are delivering Gabriel to his new owner and Blaze will spend some time in sunny California servicing some "West Coast Girls!" We are going back out to pick him up in the spring for our breeding season here at home.
This is a "one time only" chance to breed your mare to Blaze if you are out on the west coast. After discovering that Blaze's semen does not ship well, we are teaming up with Jacque White of White Gold Morgans and hosting an OPEN BARN where you can meet Blaze and reserve a breeding for your mare. He will stand stud at White Gold Morgans for a few months before returning home.
Blaze is a 15.3H homozygous bay dun Morgan EE Aa DD and will produce duns, and grulla's no matter what color the mare. If the mare has a creme gene Blaze can also produce dunskin and smokey grulla. He has an excellent temperament, great Morgan type and an elegant athlete. We are breeding to registered Morgan mares only in effort to promote and help the colorful Morgans grow.
OPEN BARN IS OCTOBER 21, 2017 FROM 12:00p.m.- 5:00p.m.
•Meet & Greet Blaze along with Derrick & Sue Olson at White Gold Morgans in Herald, California
•Meet RBD Gift of Gabriel ~ A 2017 Blaze stud colt
•Dr. David Valcheck, DVM will be speaking about breeding your mare with a time for questions and answers
•Booking your mare to Blaze and closing breeding bookings the day of the event
•Stud Fee $800 ~ Mare Care is additional
•Morgan Friends ~ Food ~ Drinks
•RSVP REQUIRED FOR OPEN BARN
E-mail Sue: rafterbardmorganfarm@gmail.com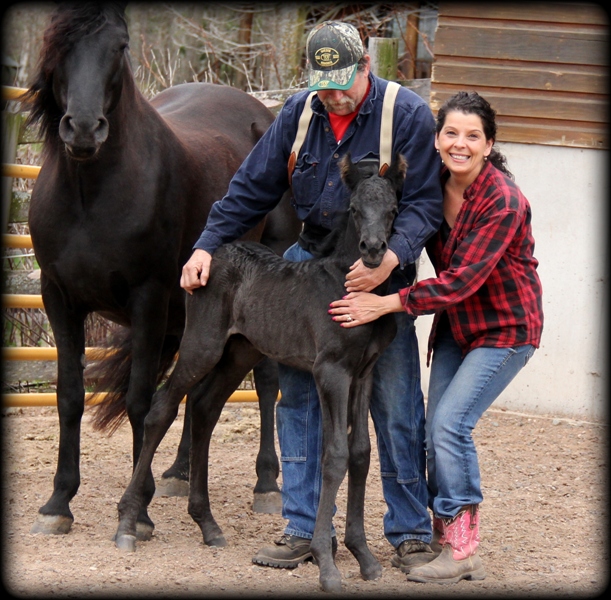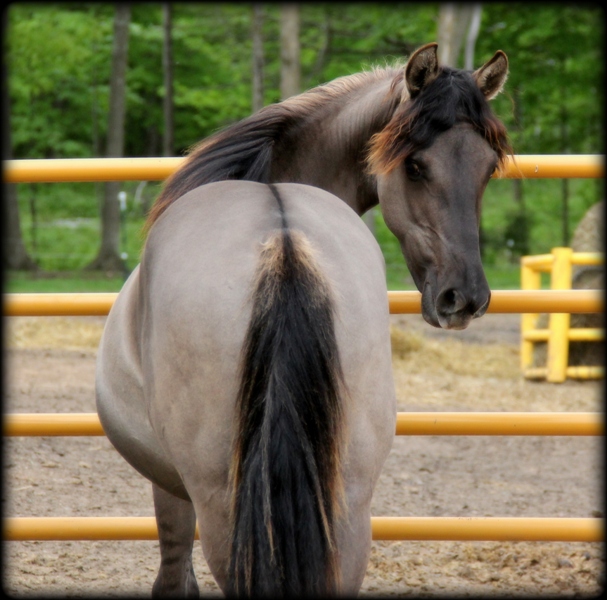 Send us an e-mail if you have any questions. 
We want to help your dream come true. 
"There is something about the outside of a horse that is good for the inside of a man"
~ Winston Churchill
Visitors from around the world! Thank you for stopping by!