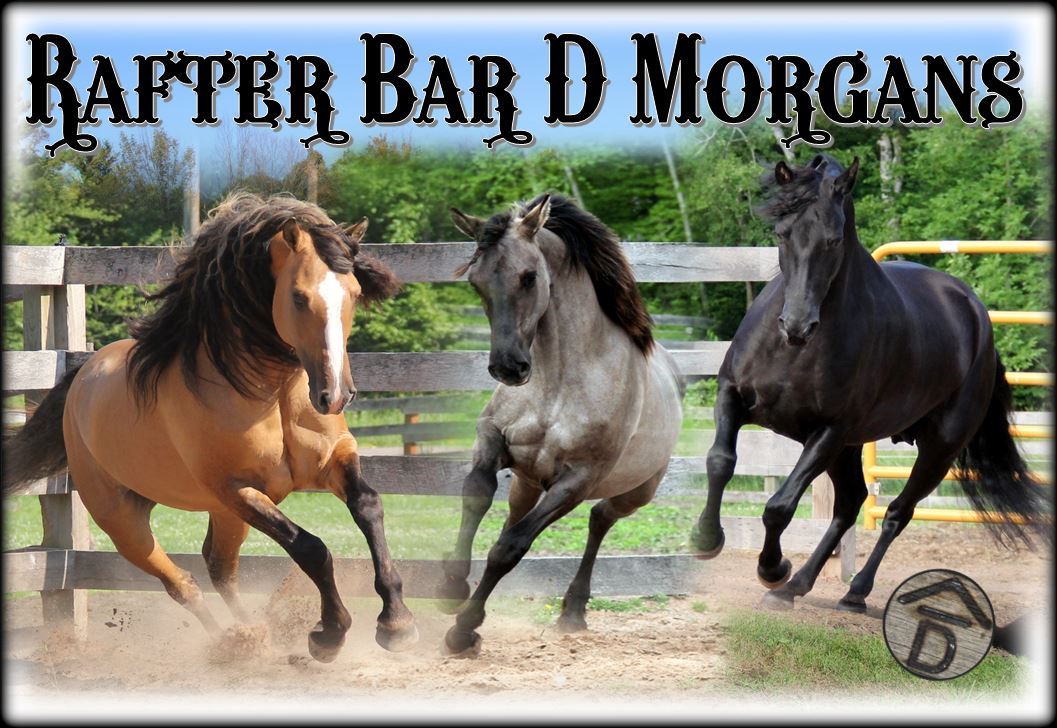 "It is with great pride we welcome you to Rafter Bar D. Join us on a ride through the pages of our website and meet everyone. We hope to see you on the trail one day."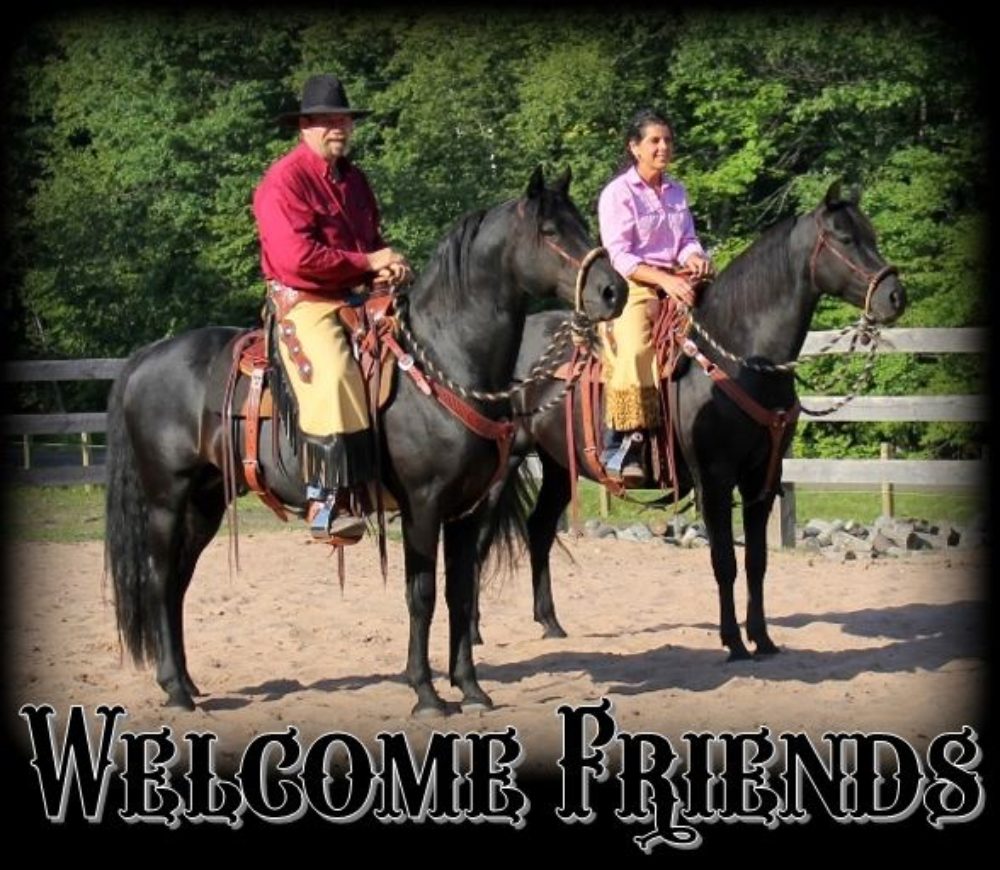 Our first foal has arrived! March 22, 2018,  JMF Wild Side aka "Layla" x RBD Immortal Legacy had a big beautiful boy! He's so precious and we are so happy he's here. We are thinking on names. 
The next foal is due April 27th. If you have facebook, connect with us and follow us through foaling season. I post progress on my Sue Olson page.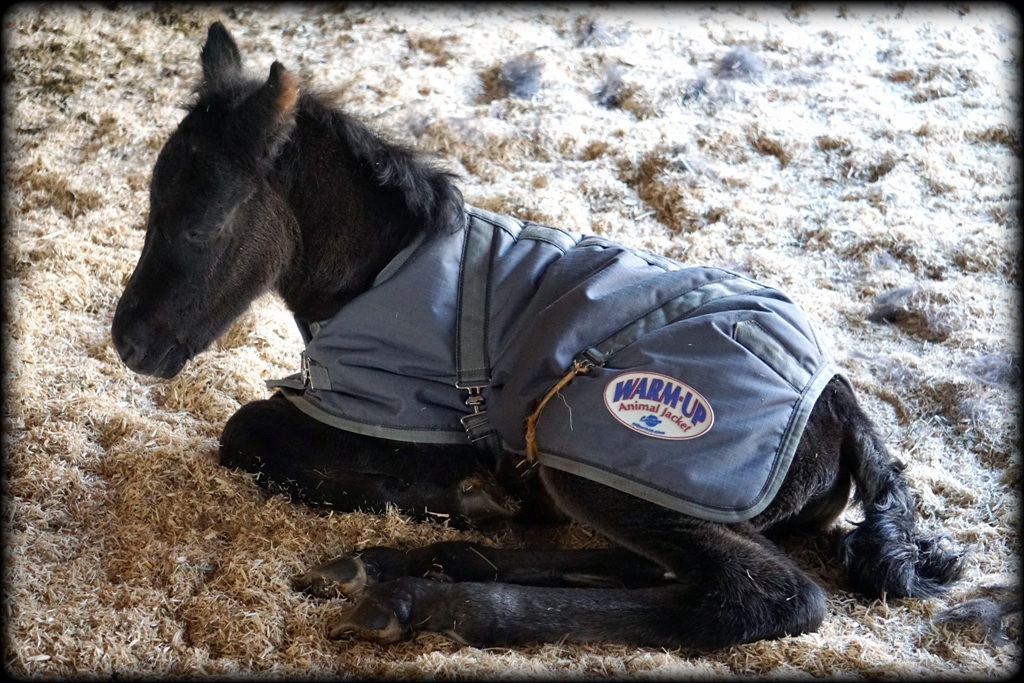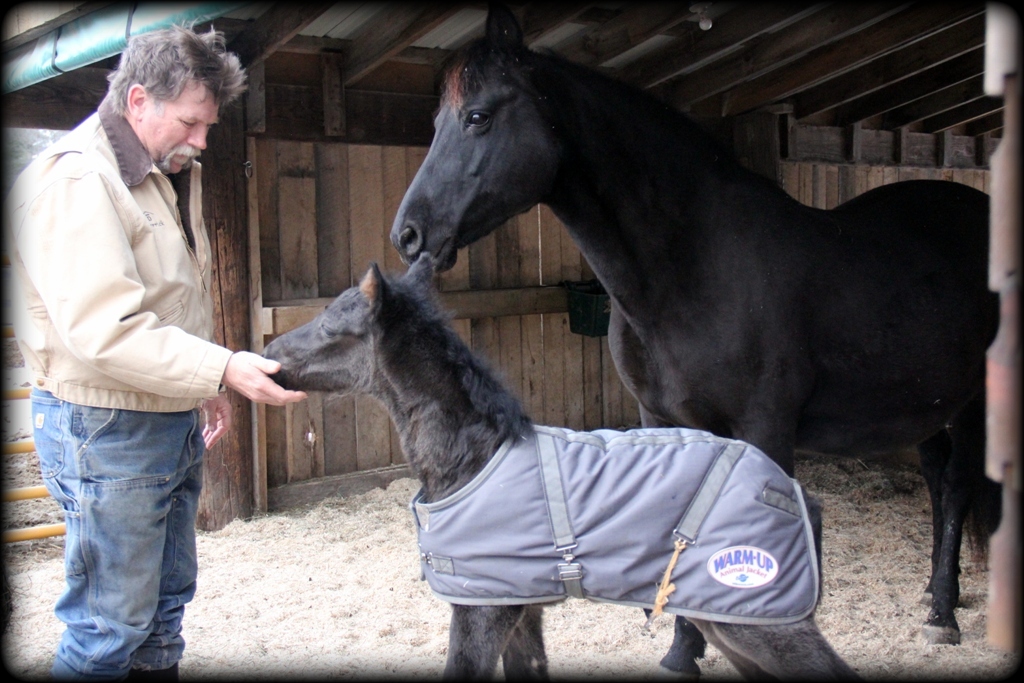 Taken February 26! A few of our foals in their winter woolies. 🙂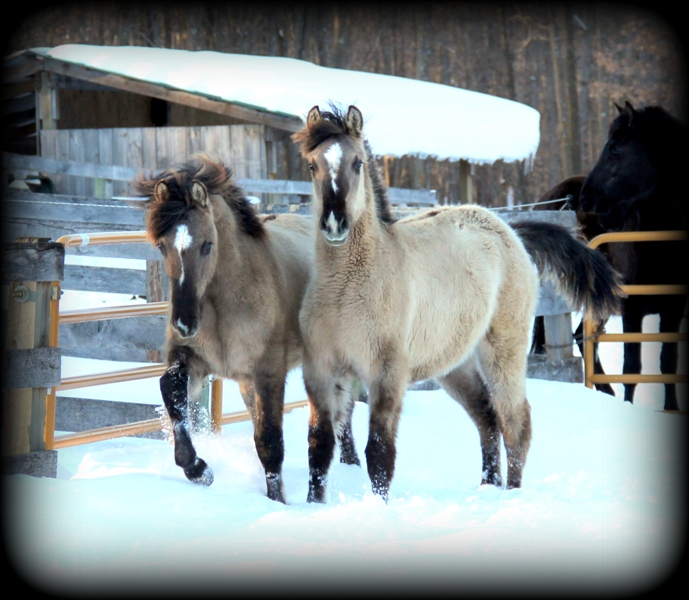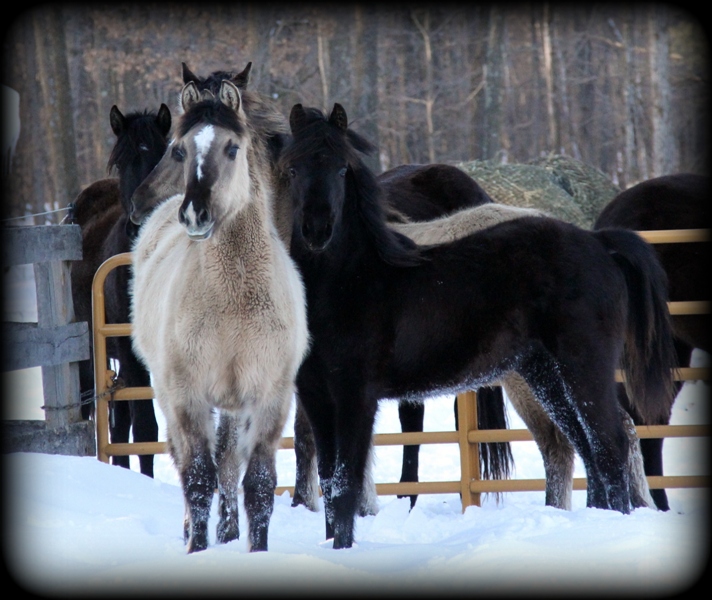 Rafter Bar D Morgan Ranch is nestled in the beautiful wilderness of northern Wisconsin where we are selectively breeding traditional Morgan horses and now Moriesian Sport horses for excellent dispositions, great breed type, athletic ability and to be versatile. We have chosen to breed for blacks, duns and grulla's out of personal preference, however, we know truly a good horse has not color...
Our vision is to produce quality Morgans to perpetuate this wonderful breed of horse , and we have now combined the Morgan with the Friesian and have produced the first

grulla Moriesian

in the world. We have plans to make more colorful Moriesians. We have carefully invested time and thought into selecting our mares and stallions to lay the foundation for producing the finest quality horses that will excel for sport, family pleasure, work or show.
Raising foals is our passion . . . and careful planning, time and effort goes into raising the best possible foals. The Morgan horse will captivate you and steal your heart. The Moriesian horse will stop you in your tracks and fill your fairytale dream. We offer our people loving horses with pride and we are committed to promoting and connecting them with their perfect partner in life. It is an honor to be selling our Morgans to wonderful homes around the world.
Browse through our site and visit everyone. Our horses are handled with care, love and respect, and they are worked with at different levels according to their age. We offer horses for sale and stallion services. We stand JMF True North, Amberfields Blaze N Dun and RBD Immortal Legacy at stud. All 3 stallions are homozygous for black and Blaze is also homozygous for dun!
We would love to hear from you and visitors are welcome.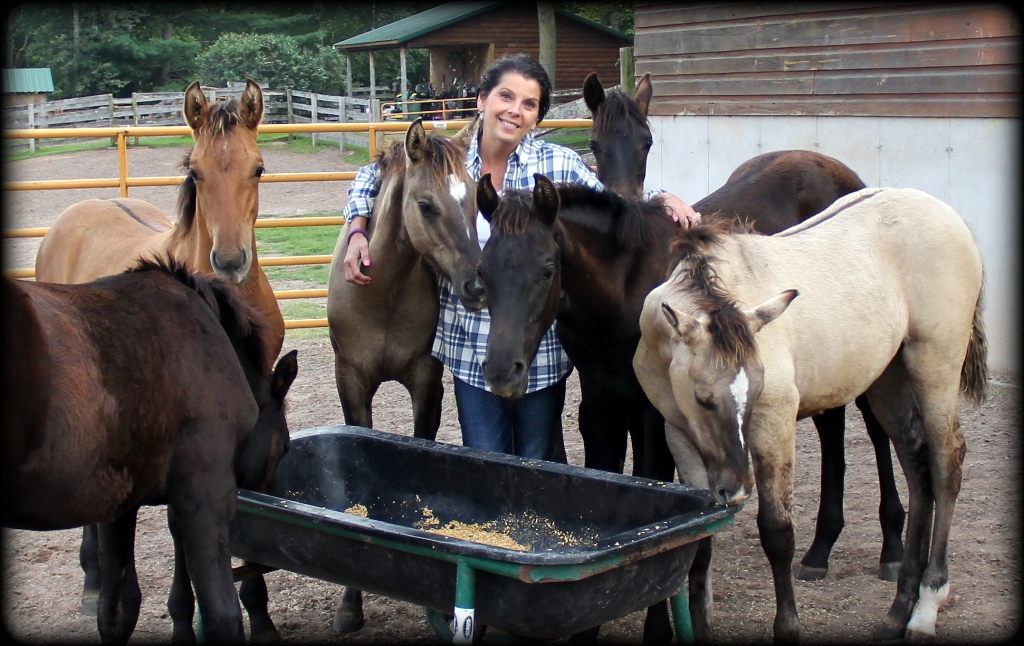 We have calendars available! You can paypal or mail a check to Rafter Bar D Morgans, W4290 Jesse Rd., Sarona, WI  54870
paypal: rafterbardmorganfarm@gmail.com Let's promote the Morgan horse!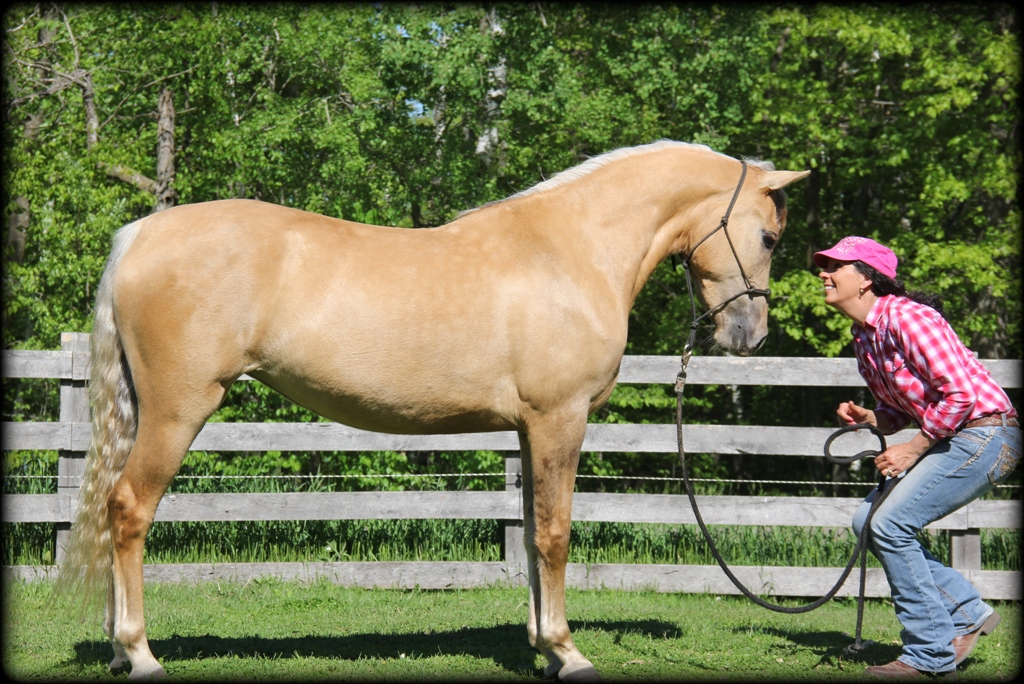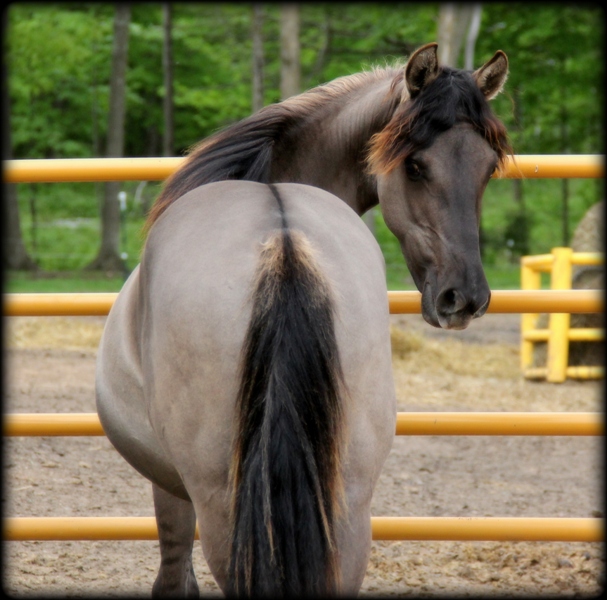 Send us an e-mail if you have any questions. 
We want to help your dream come true. 
"There is something about the outside of a horse that is good for the inside of a man"
~ Winston Churchill
Visitors from around the world! Thank you for stopping by!