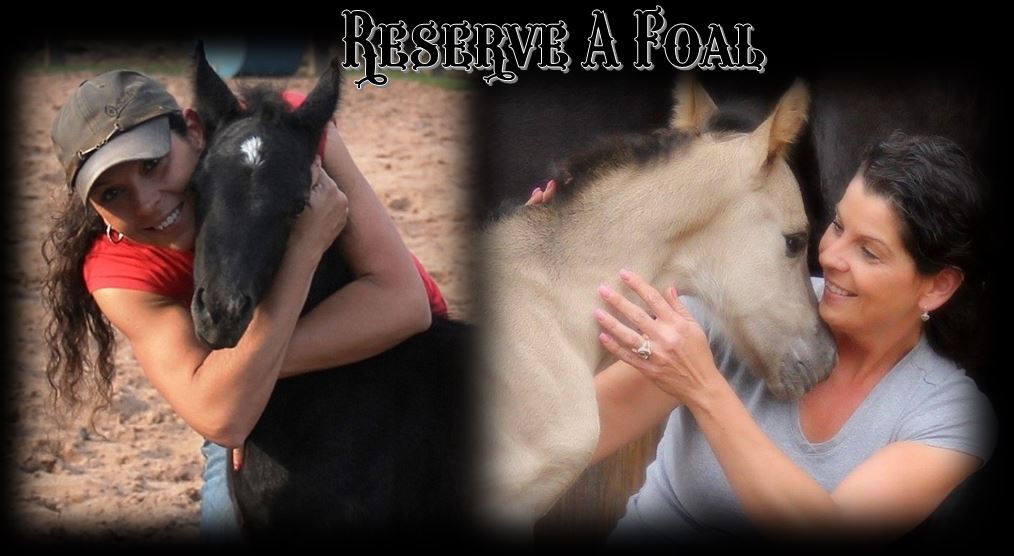 "Please read the outline below to learn more about reserving a foal."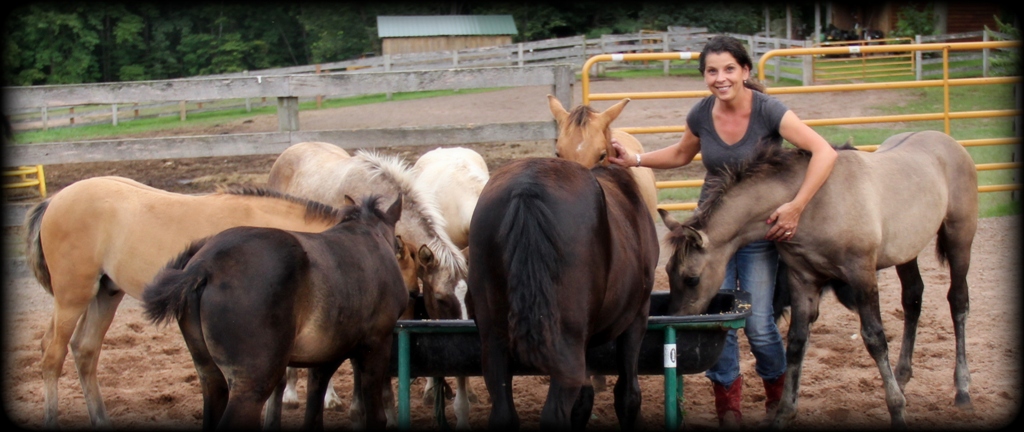 Some years back we had people asking to put deposits down for foals, so we began a foal reservation program. If you are interested in reserving a foal from us, please read the information below and then feel free to e-mail us at the bottom for a Foal Purchase Agreement.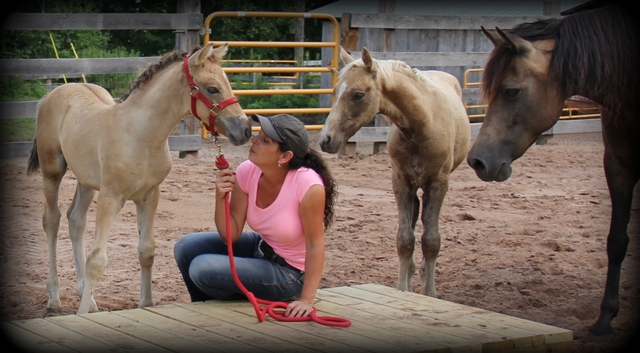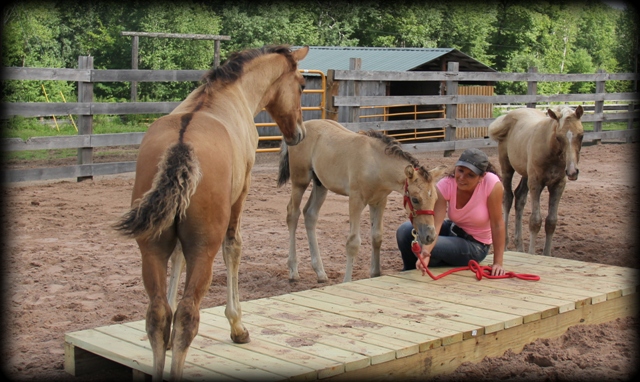 I first want to say that we truly appreciate your interest in our foals, and it is people like you who want one of our foals that helps Rafter Bar D  continue breeding. 

Our foals are handled and loved daily. We have a little "Foal Kindergarten" weekly .When you get your new foal he/she will already have some life experiences. 
 

Reserving a foal from us can take some time because we typically have foal reservations for most of our foals by the time spring arrives for each year, so planning ahead is best.
 Please Note: Depending on the date we receive your deposit and the genders and colors of the foals born, will depend on availability of foals. Buyer's sometimes will wait until the following year for their desired gender and/or color, and then you could move up in line.
 The foal reservation deposit is $500.
 Fill out the Foal Purchase Agreement and send a signed copy along with your deposit to Rafter Bar D Morgans via regular mail, or e-mail. (You can send a check, pay with paypal or a bank wire) 

 You will get to choose a foal according to the date we receive your deposit and Foal Purchase Agreement.

If you have a special name for your foal, we will certainly give you consideration for naming the foal. The foal will carry the RBD prefix.

 The Foal Purchase Agreement is valid for 2 years, so if you do not get the foal of your choice the first year, then you will be in line to choose the following year. If after 2 years you do not get the foal you want, we will refund your deposit.
 Buyers need to choose their foal within 2 weeks after all the foals arrive. (Remember there are people in line behind you waiting to choose their special foal.)
The Foal Purchase Agreement offers you the opportunity to choose a foal according to gender and/or color. (We have a separate contract for Morgan foals and for Moriesian foals)
 You are guaranteed a healthy foal that meets your specifications. We do our best to match foals with new owners according to what you desire and the dynamics of the foal.
 We do reserve the right to retain foals. (It is important for us to keep this right for our future in breeding Morgans)
 Our foals are weaned in the fall and are typically available in October. You are responsible for transportation of your foal when they are ready to go. (We do deliver our foals at times, so we can be in touch regarding transport)
 You are welcome to visit your foal and I do my best to share photo updates, however, keep in mind foaling season/breeding season is a very busy time for us.


If you are ready to begin this special journey to reserve your foal, please fill out the form below and we will send you a Foal Purchase Agreement. Thank you for your interest in our breeding program.
Sincerely,
Sue & Derrick