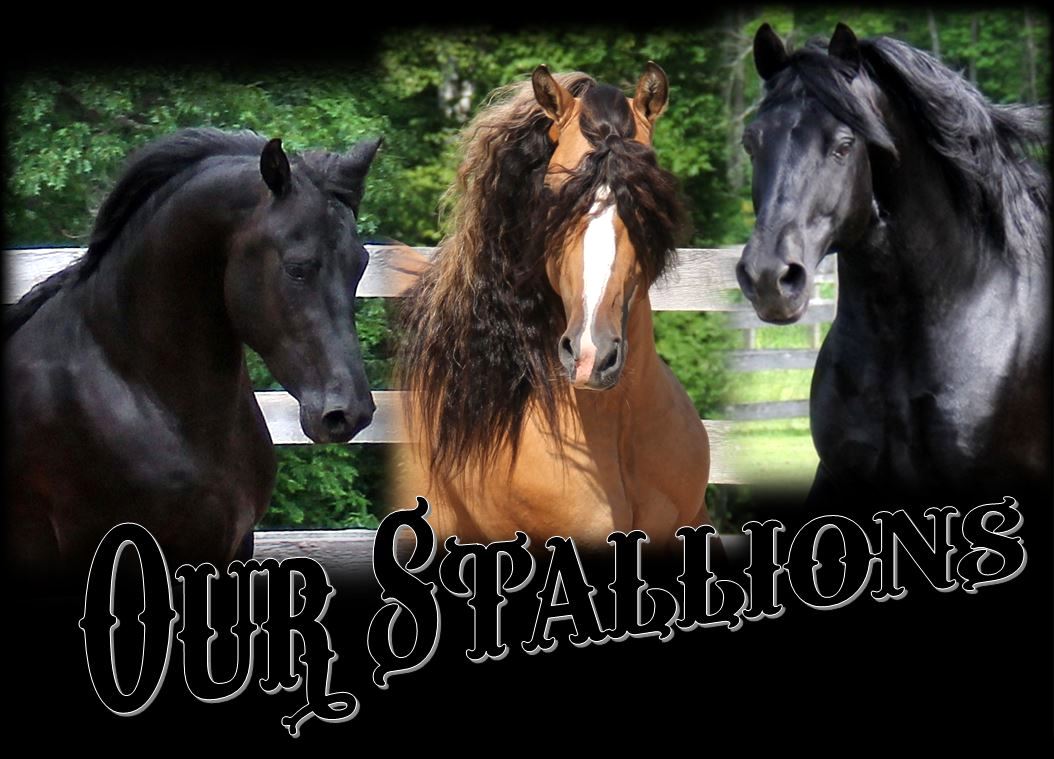 We welcome you to meet the stallions of Rafter Bar D. . . We have selectively chosen our stallions for excellent dispositions, heart and willingness combined with athletic ability, eye catching beauty, and great Morgan type. It is our goal to produce classic black and colorful grulla and dun foals with all the wonderful qualities we love about the Morgan horse. 
"We stand two homozygous black stallions and a homozygous dun stallion.

Click their names to visit their individual pages

."
Maybe you are interested in breeding your mare in the spring, or reserving a foal by one of our stallions. We would love to chat with you about your plans for the future. 

(Irish Entertainment x JMF Beam Along)
2000 Morgan Stallion  ~  15H
Live Cover & Shipped Semen 

(Amberfields Embossedngold x Amberfields Lonesome Dove)
2012 Morgan Stallion  ~  15.3H

+
Live Cover Only
Please Note: Blaze has had a very busy schedule breeding out in CA from last fall through this April. We are going out to bring him home and when he returns, we are breeding our own mares first and once our mares are all settled, it is possible he will be available to outside mares later in the summer here in WI. I will update when he's available. If not this year, he will be ready for outside mares in 2019!

(Immortal Command x RBD Wild Irish Rose)
2014 Morgan Stallion  ~ Expect 15.2H at maturity
Live Cover & Shipped Semen

Thank you for stopping by our stallions page. If you are interested in

reserving a foal

by one of our stallions, or if you have interest in

breeding your mare

, please sent us an e-mail for more information. We would love to hear from you! 

Visitors to Rafter Bar D from around the world!