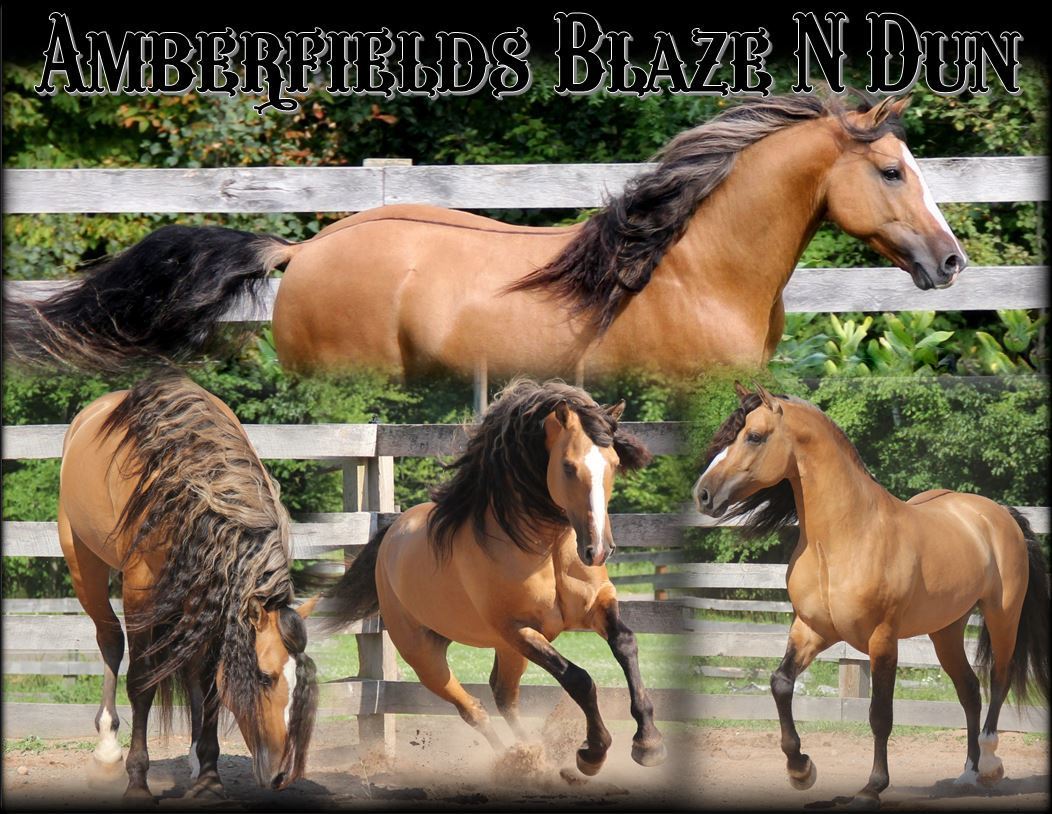 Amberfields Blaze N Dun
(Amberfields Embossedngold x Amberfields Lonesome Dove)
2012 Homozygous Dun Morgan Stallion  ~  EE Aa DD  ~ 15.3 H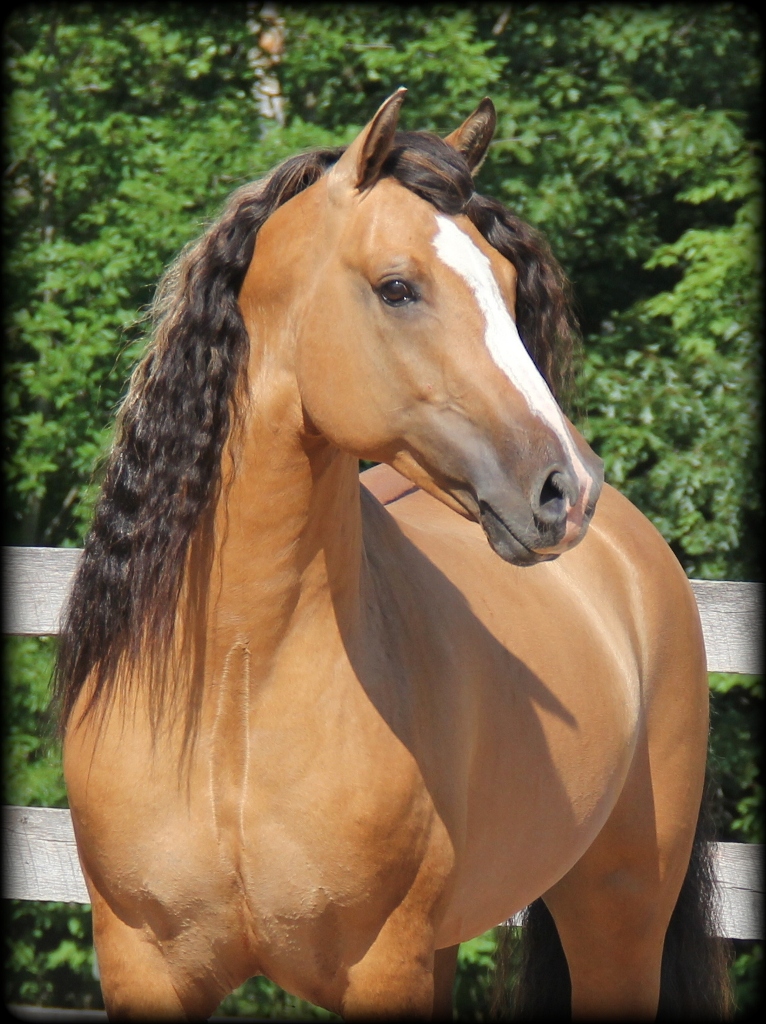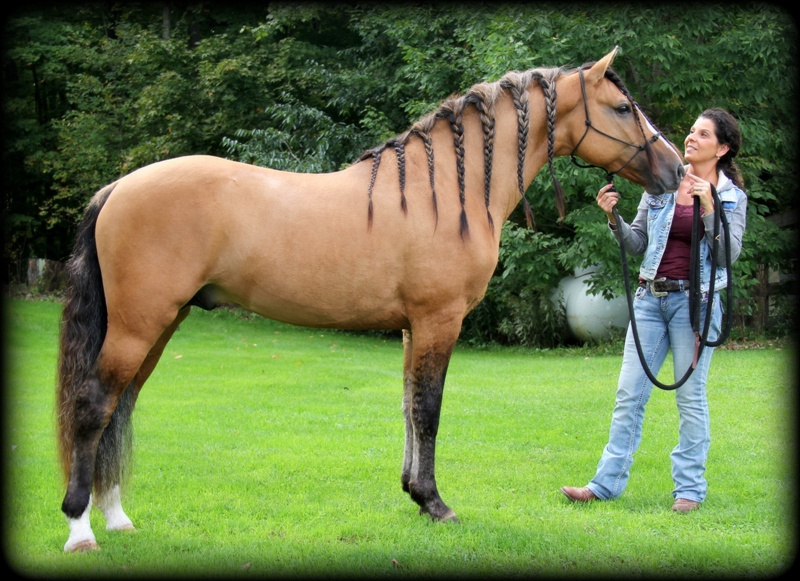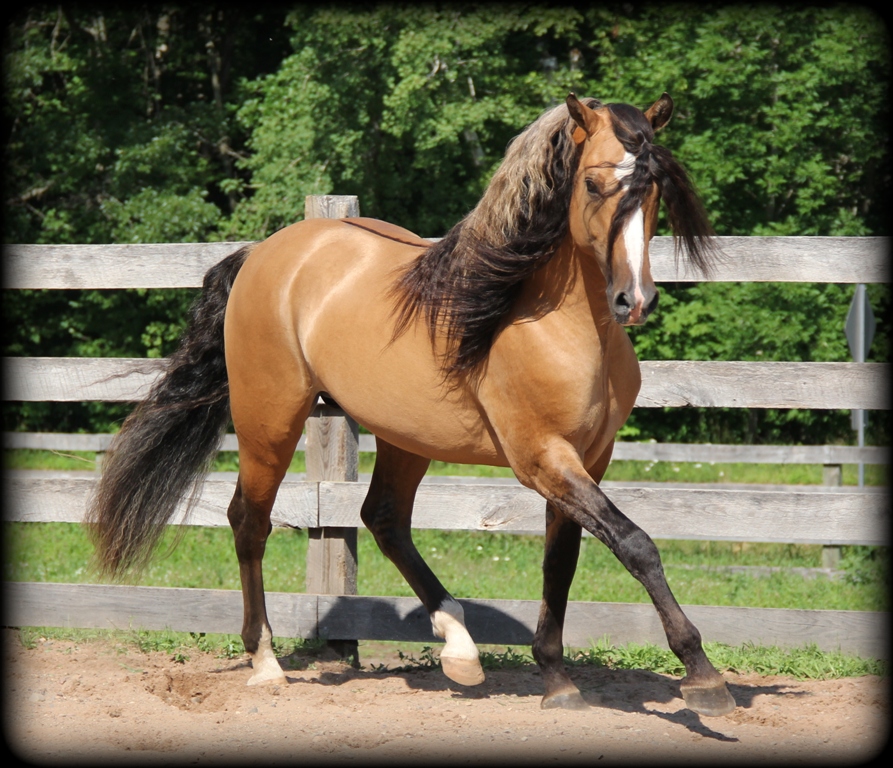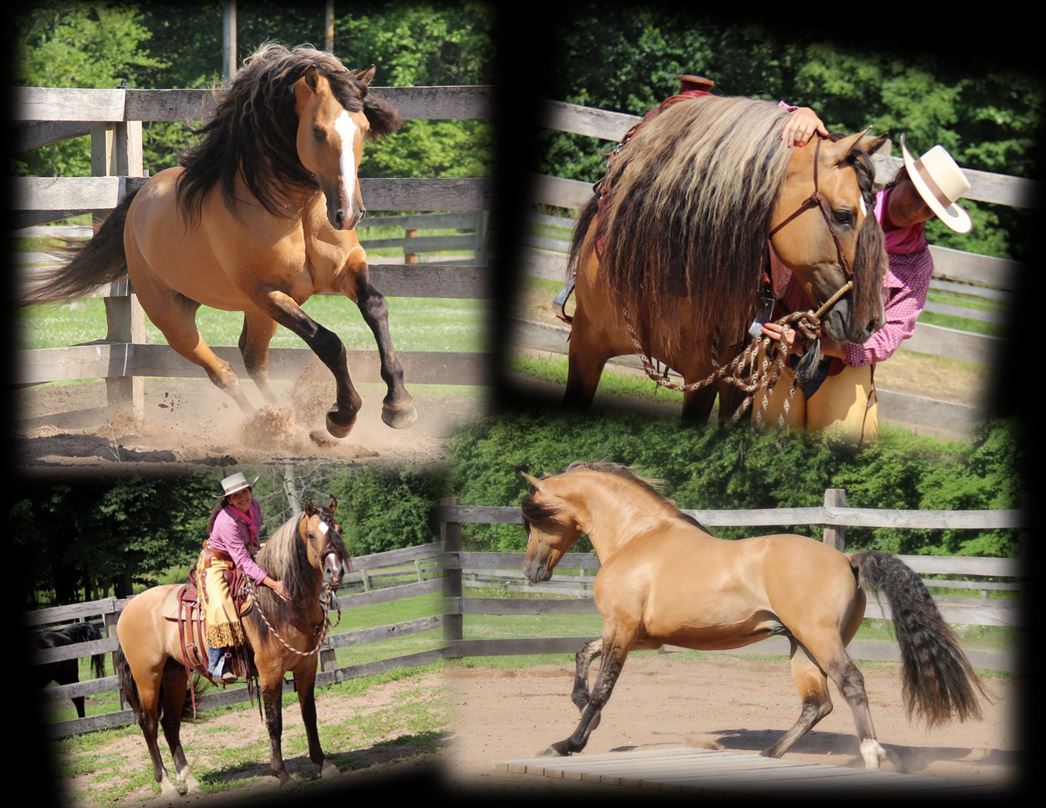 Blaze is simply an amazing stallion . . . anyone who has come to the farm to meet our Morgan's are always captivated by Blaze. He comes trotting over to the fence with warm greetings, and you are approached by this big incredibly beautiful stallion with thick mane an tail flowing everywhere and such a kind eye. Everyone comments and loves his big wild hair and the unique frosting he has, along with how friendly and quiet he is for a stallion. His exotic stripes and blaze on his beautiful head are just icing on the cake. It's truly his heart that makes him so beautiful.
After you're drawn in by his look, his personality and temperament seals the deal and now you're in love. He is quiet and willing with a twinkle in his eye. He is happy about life and looks forward to the next adventure. Blaze is a natural athlete with a wonderful self carriage showing so much versatility and has been a joy to train and ride for pleasure.
Blaze seems to stamp his wonderful traits into his foals. "We are so happy to be helping the Morgan breed grow with such an outstanding stallion producing offspring that are sought after." Our customers are bringing Blaze foals home to train for everything from working cows, endurance riding, western pleasure, dressage, driving, pleasure riding, competitive trail and breeding stock. It's skies the limit with Blaze foals.