We have some shining stars coming  in 2022!
4 Morgan foals and 4 Moriesian foals.
We do have foal reservations for 2022. If you are interested in reserving a future foal, please contact Sue at rafterbardmorganfarm@gmail.com.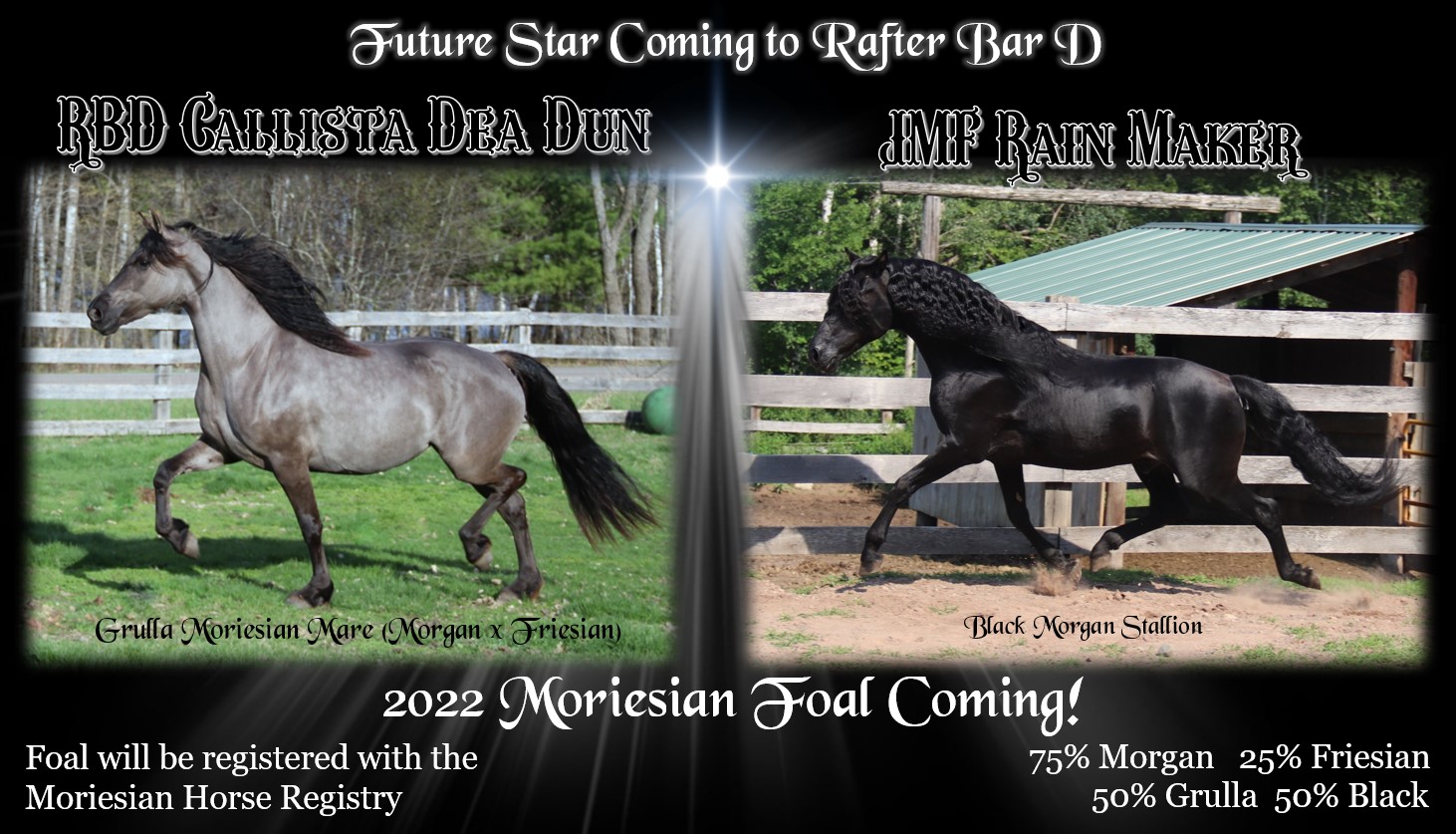 RBD Callista Dea Dun
(Amberfields Blaze N Dun x Marieke fan North Ster)
x
JMF Rain Maker
(Black River Trojan x JMF Royal Desiree)
We co-own JMF Rain Maker with our daughter and her husband of Bar M Morgans. Our daughter, McKayla, has bred several of her mares with Maker and we bred Callista. He's a classy fella at 20 years old and 14.3H with great Morgan type. Man does he ever have the "hair gene" and he can cover some ground!
RBD Callista Dea Dun is such a big beautiful mare with a sweetheart of a horsenality. Big elegant movement and the perfect blend of Morgan x Friesian in that grulla color coat that I'm partial to. I LOVE her and truly can't wait to see her first foal.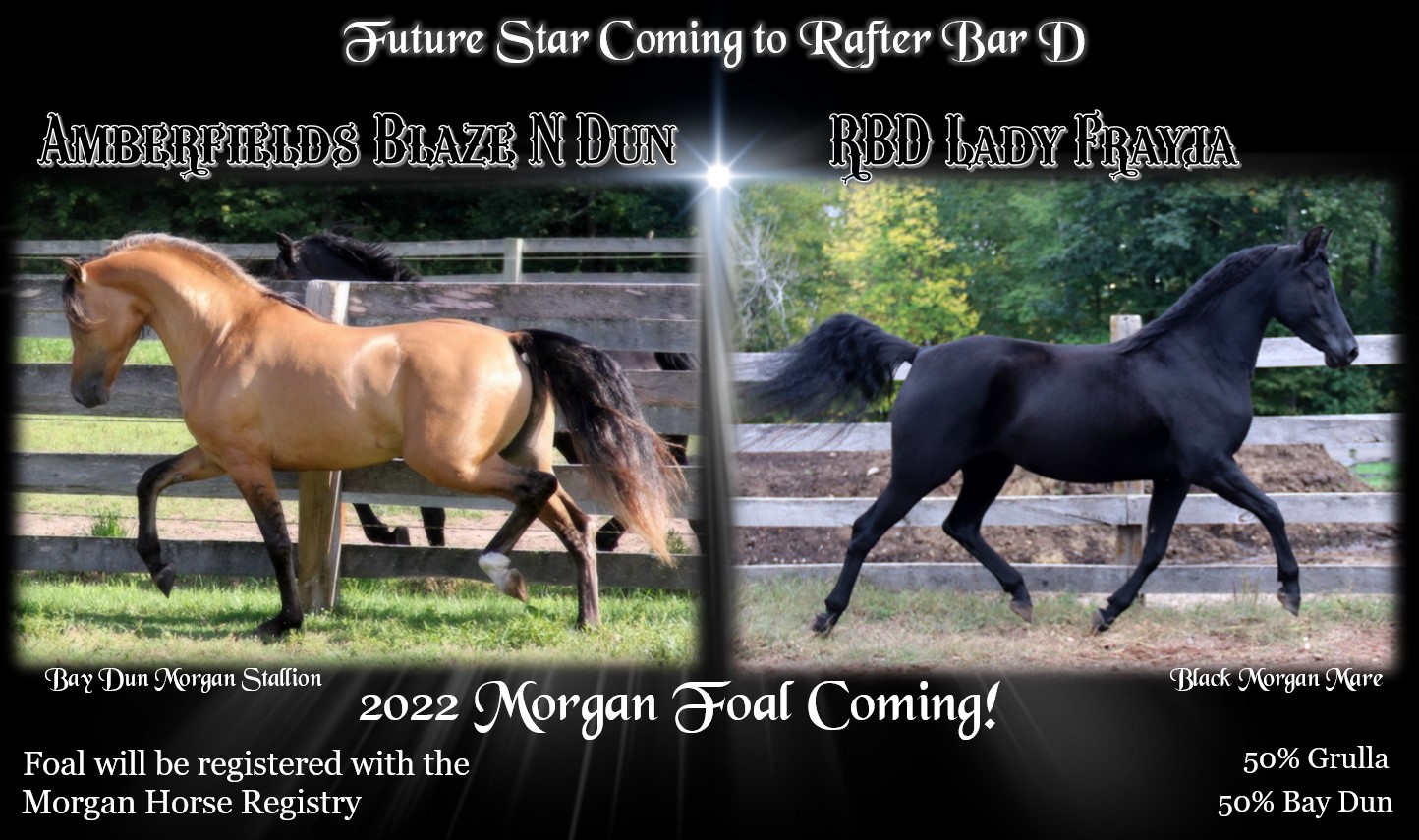 (Amberfields Embossedngold x Amberfields Lonesome Dove)
(JMF Basic Black x JMF Wild Side)
I have been praying for this to happen for several years!!! We have not been able to get Frayja bred... she does not show heat at all, and I mean silent, nothing. So, with a little help from our vet we were able to get Frayja in foal. The day we did the ultrasound to confirm pregnancy, I think I may have been jumping up and down in the barn with a few tears when we saw that she was in foal. LOL
All I can say is I LOVE this mare and of course Blaze and I just know this is going to be a golden cross for certain. I truly cannot wait to see what is being created here.