We are expecting 6 foals in 2019! 3 Morgan foals and 3 Moriesian foals. We do have foal reservations, however, sometimes things happen where there is a foal available, so you are welcome to be on our waiting list. Thank you ~


Windhover Regency x Mountainview Rhea
Windhover Regency is a legend in the Morgan world producing over 265 foals and deceased in 1998. Through frozen semen collected in the 90's and the technology of today, this foal is bringing history forward to carry on these cherished old bloodlines. We are over the moon excited and will retain this foal.
Photo courtesy of Kari Janzen of Janzen Morgan Farm
Amberfields Blaze N Dun x Tyrza J.


Amberfields Blaze N Dun x Marieke fan North Ster


Windhover Regency x Mountainview Rhea


JMF True North x RBD Wild Irish Rose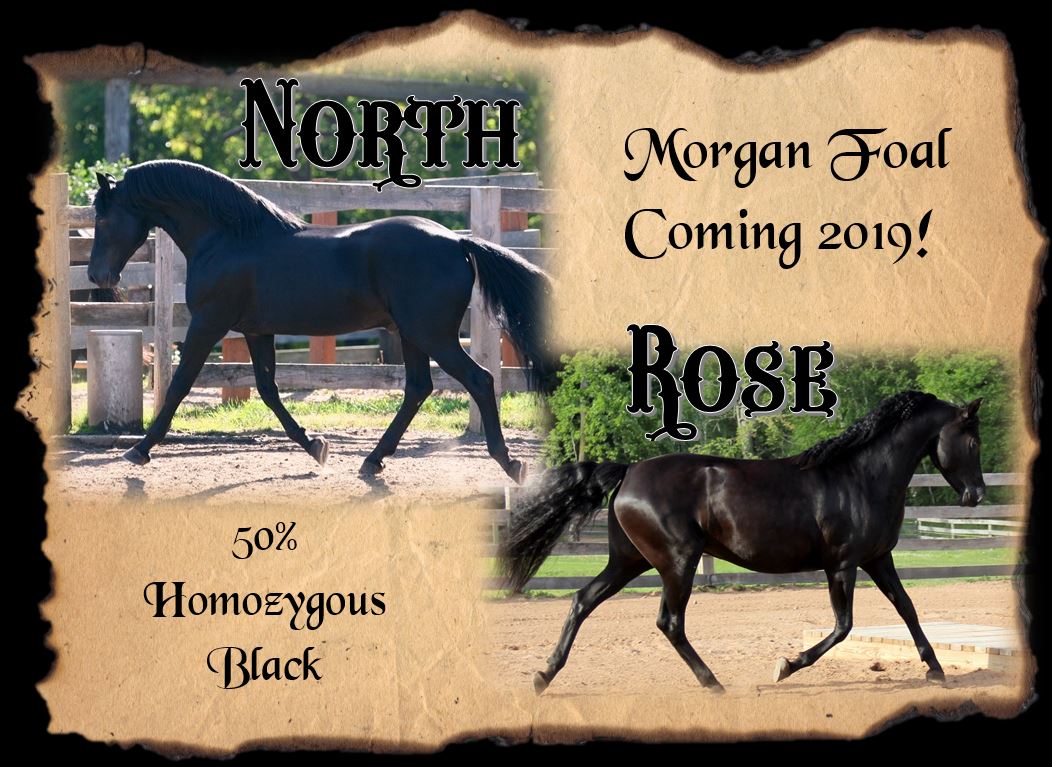 Amberfields Blaze N Dun x JMF Licorice Schnapps


Sjoerd x Bar Non Suedes Princess
Sjoerd is a multi World Champion Friesian stallion owned by Xenia Vimercati at Three Day Ranch. Photo courtesy of Xenia Vimercati.


Amberfields Blaze N Dun x RBD True Gabriella


Past foals 2016