I am over the moon!!! Dove is a dream come true for Rafter Bar D and the future of producing quality colorful Morgans. I fell in love with our little Dove's grandmother, Amberfields Lonesome Dove.  I have always wanted a Lonesome Dove, and here she is friends. It was Derrick's idea to add my name in there, which I wasn't sure at first, but I like it. 
Dove's future when she matures is to produce exceptional grulla foals with our black stallions. With her color genetics being EEaaDD, when bred to our blacks who are both homozygous EE, she will produce 100% grulla foals. 
She is a big strong athletic filly with an exceptionally beautiful head and eye. Her Morgan type is excellent and she's full of personality and so much character. I love this filly and I'm excited for her future with us as a riding horse and a breeding mare to produce foals just like her for you.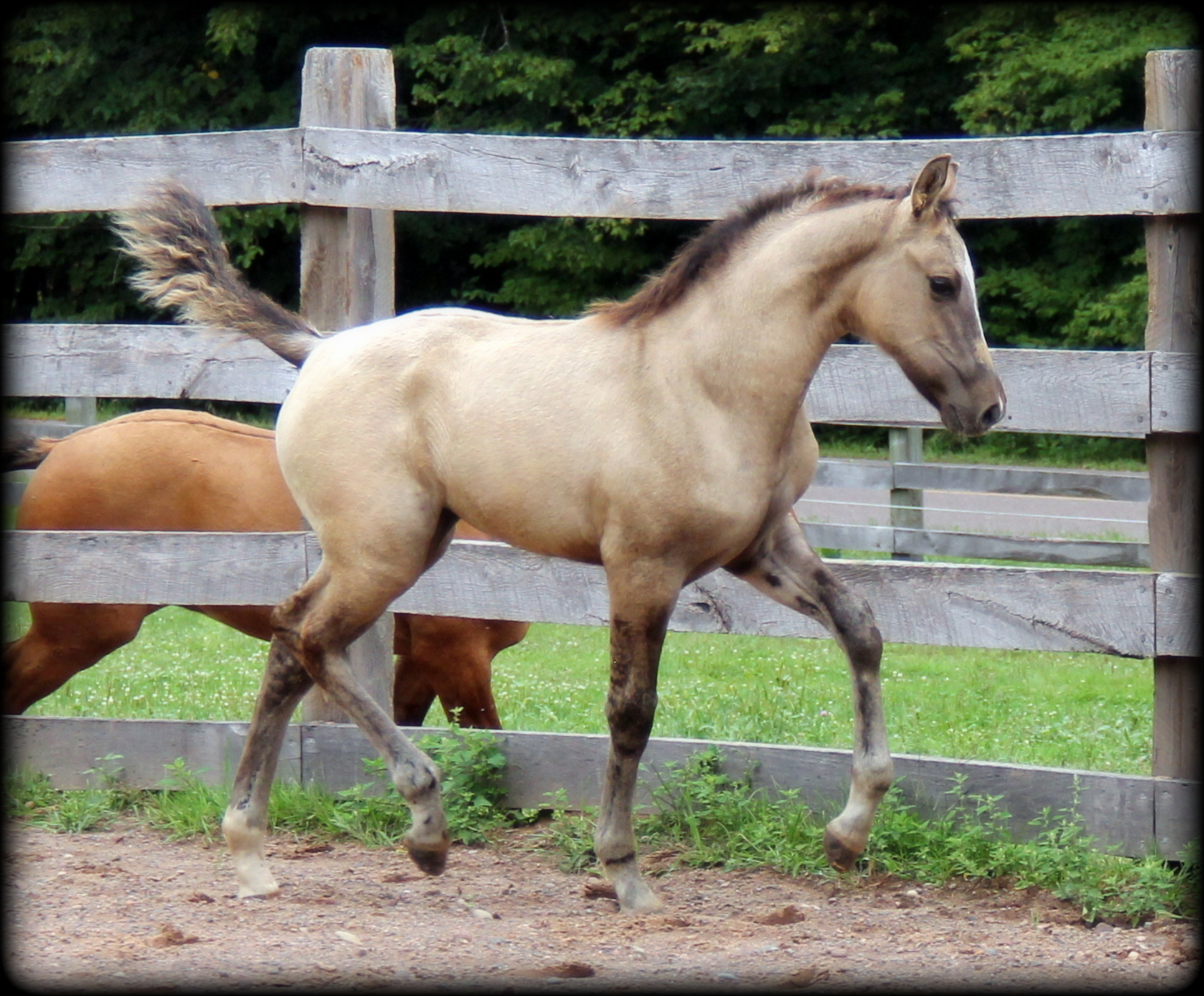 RBD Sue's Lonesome Dove
(Amberfields Blaze N Dun x Truwest Adobe Rose)
2017 Homozygous Grulla  (EE aa DD)  Morgan Filly  ~  15+H at maturity
American Morgan Horse Registery  No. raf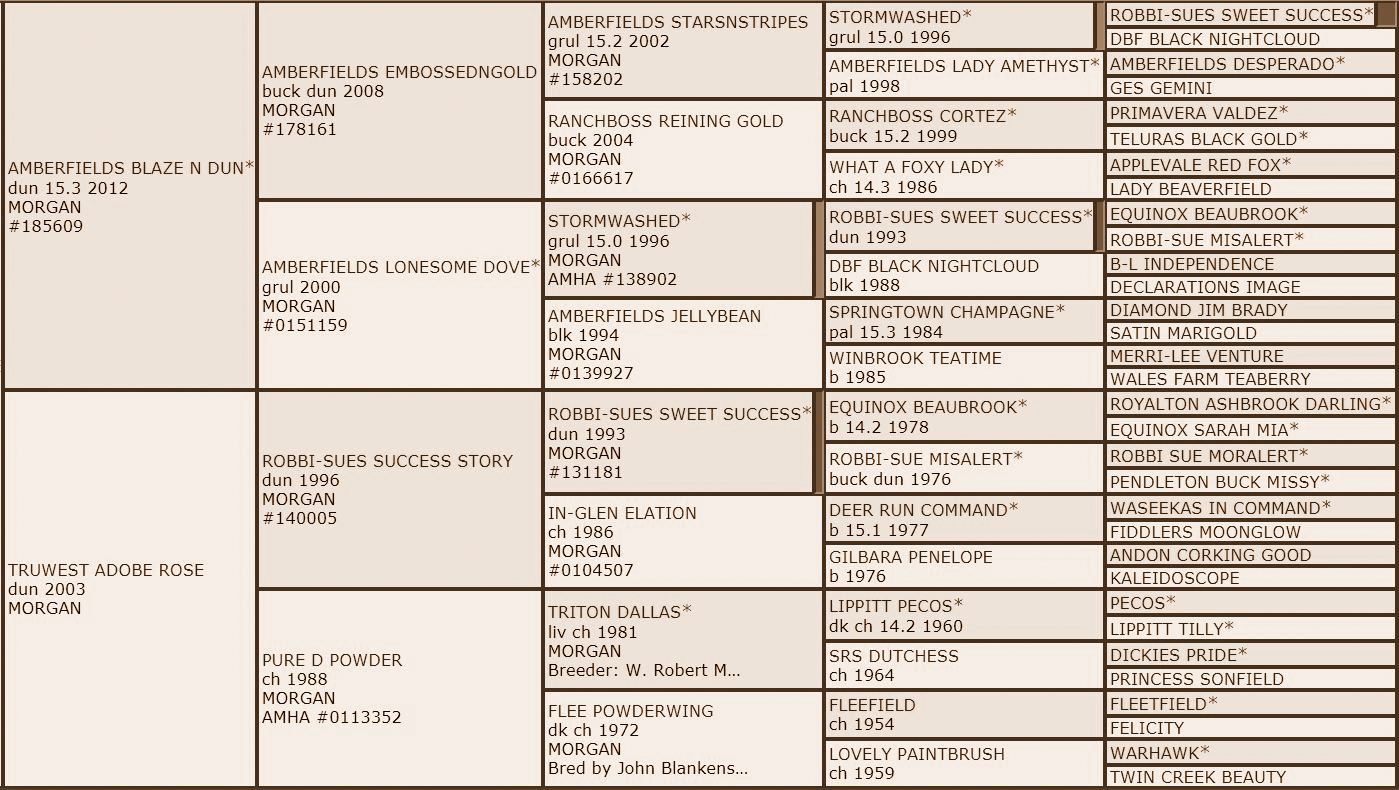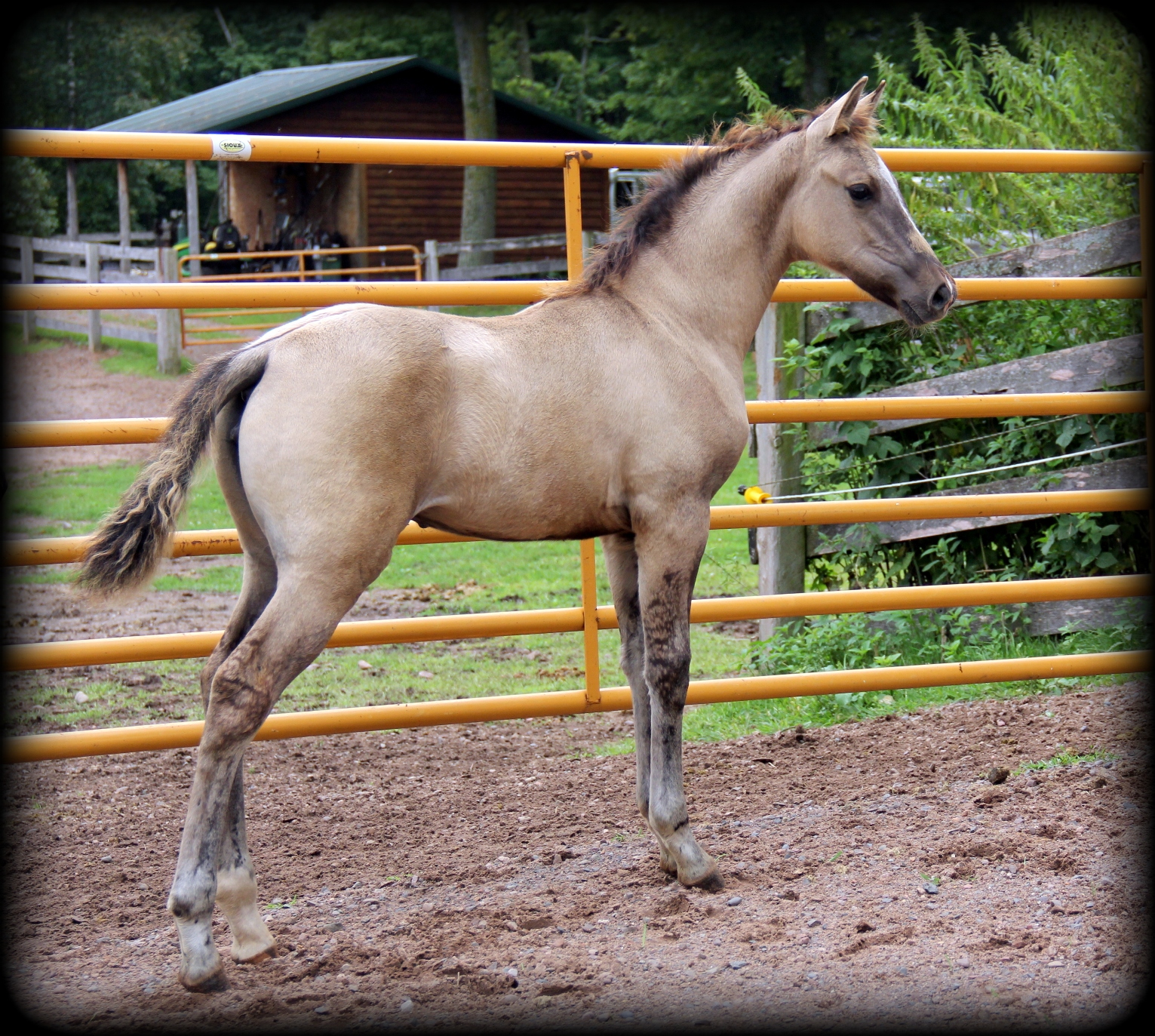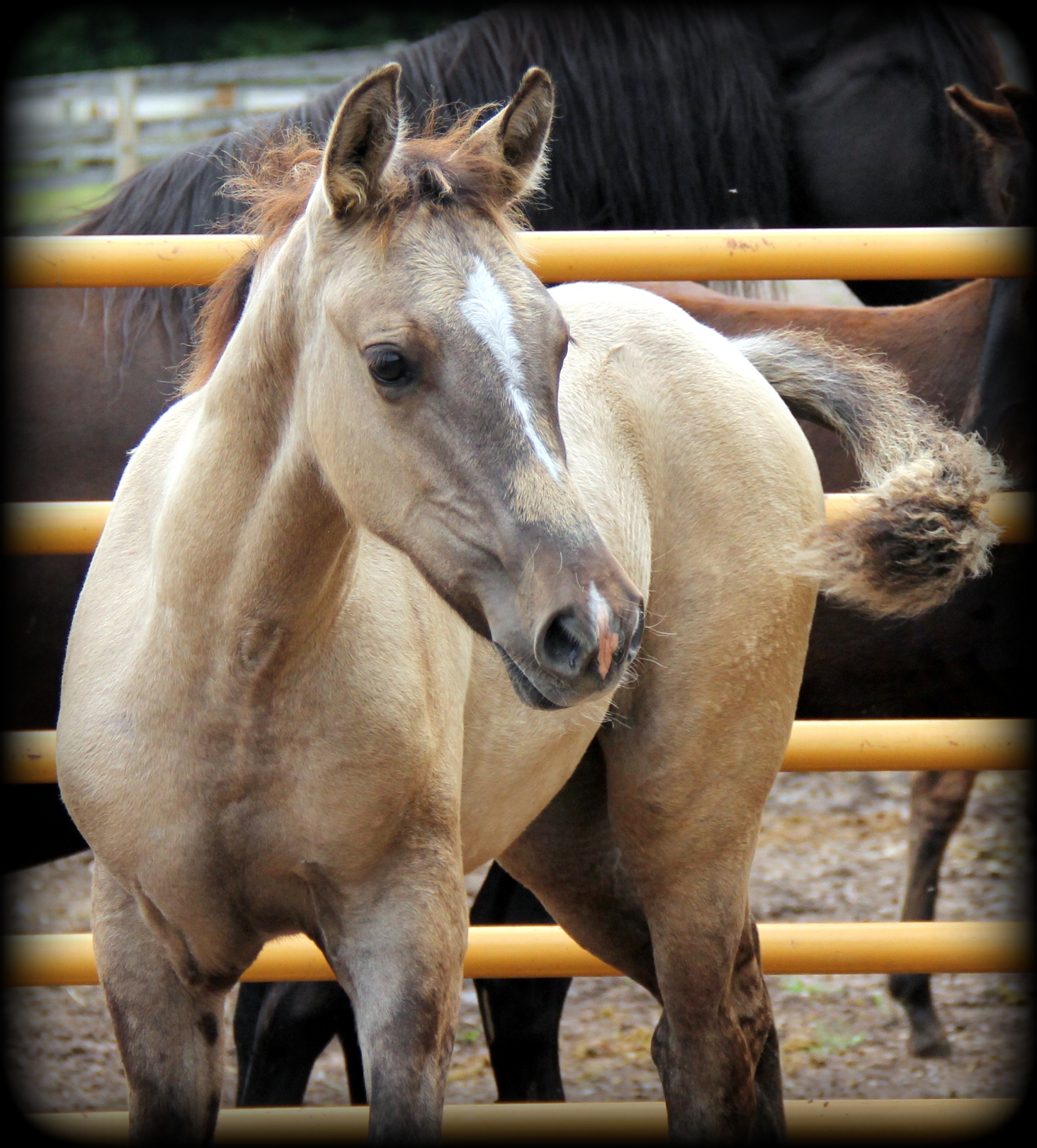 Click on any photos below to enlarge and enjoy 🙂