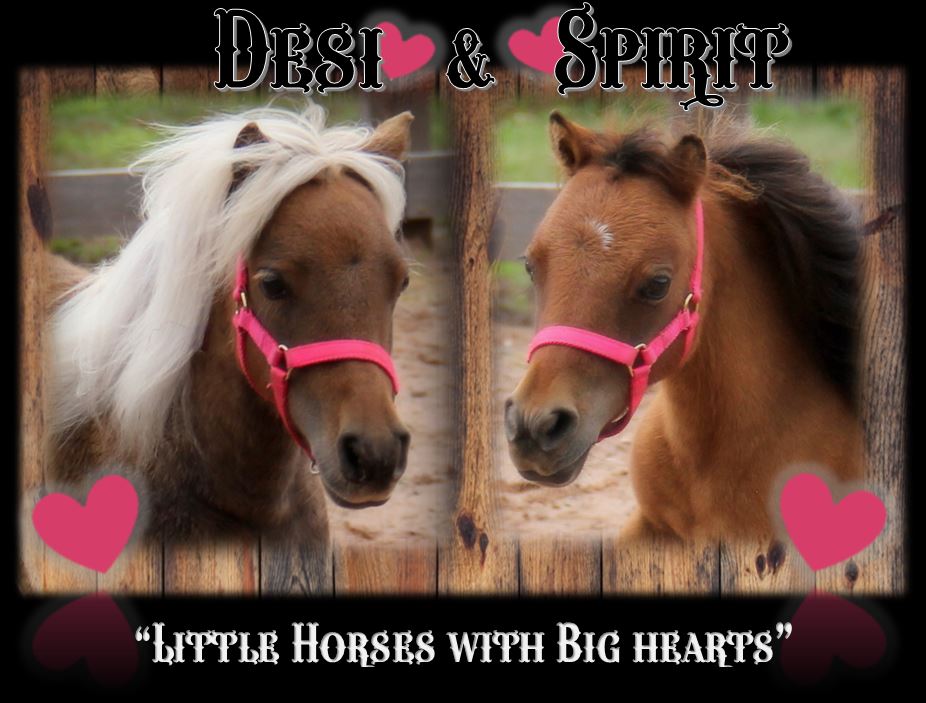 You have just arrived at a magical place where you will meet two little horses that will fill your heart with joy and bring smile after smile. They will not only give you a cuteness overload, but their mission to bring happiness to people who need it the most, will warm your heart.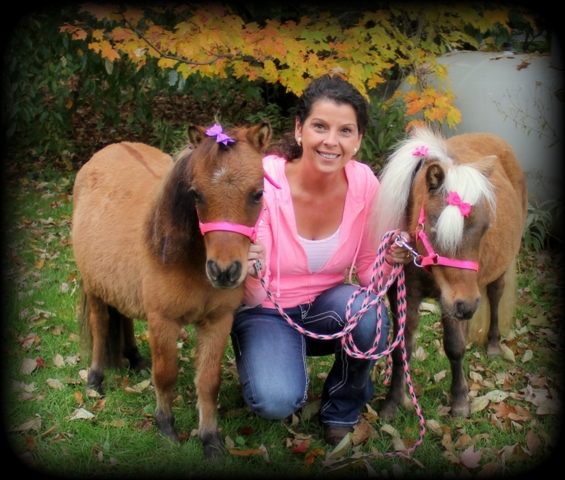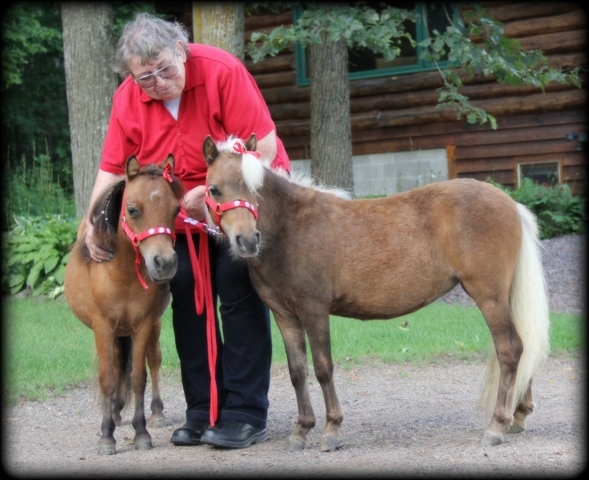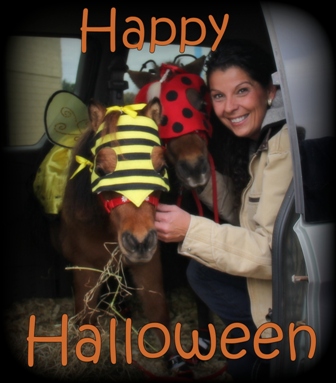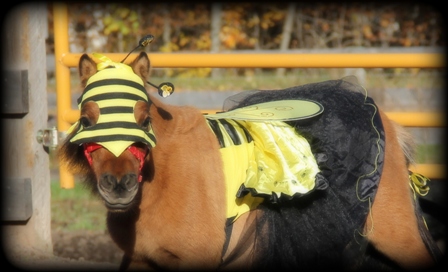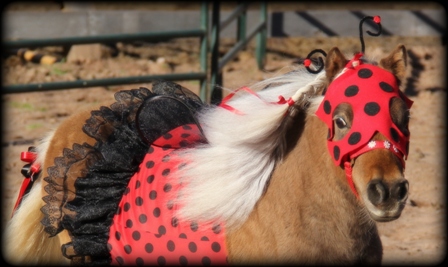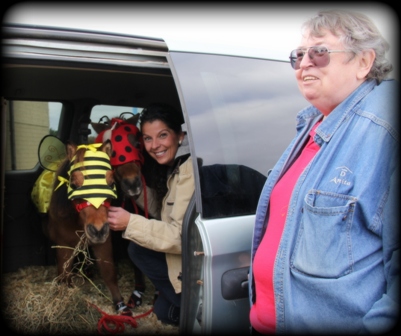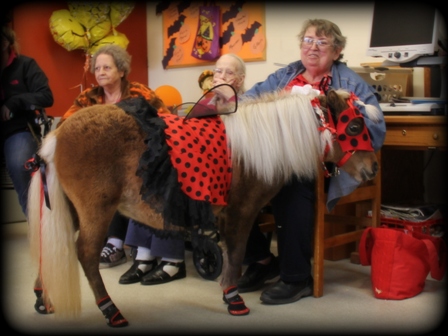 Spirit and Desi are ready for Holloween in these photos! I made them costumes and we visited the nursing home for a little Holloween party. They were both such good little troopers up for whatever we asked of them. Both of them shine at the nursing home being so patient to enjoy love and brushing from the residents. We did a trial run with costumes before our visit and they did great! Enjoy the photos below of the little girls as a lady bug and bumble bee.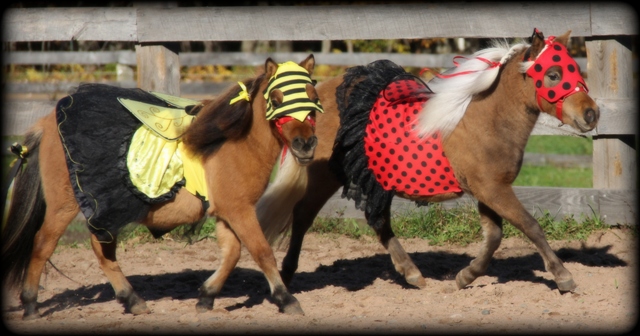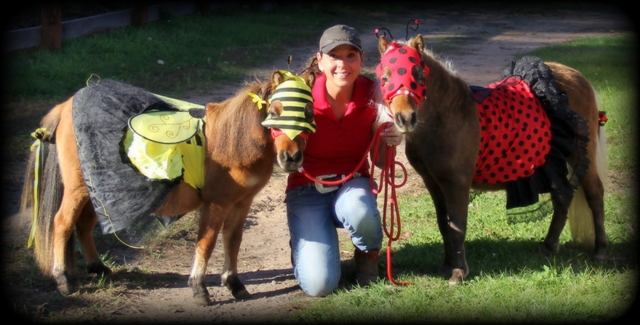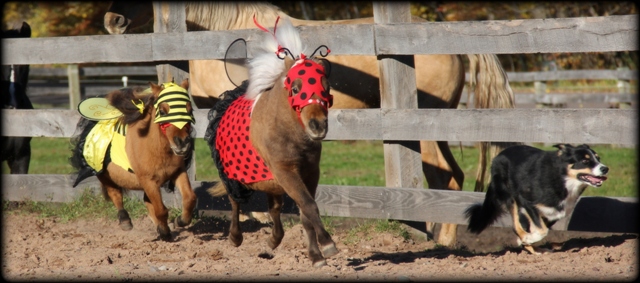 Desi and Spirit bring so much joy to people and they are such fun to have at our farm. We just love these two little girls. 
"How Desi & spirit came to be with us"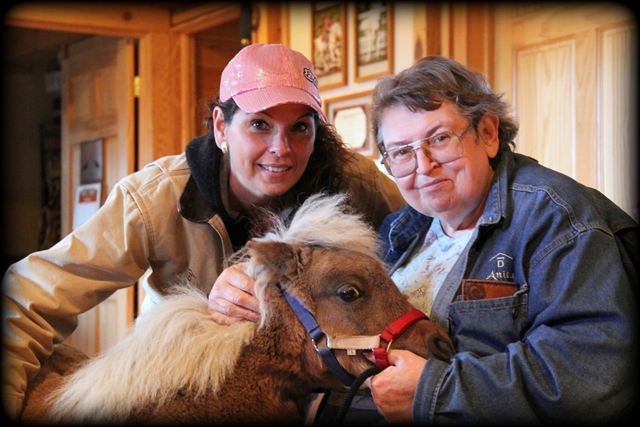 Spirit and Desi found their way into our lives back in the fall of 2014. Spirit came from a miniature horse breeding farm in Marshall, WI, Oak Park Miniatures, and Desi came from A&B Ranch in Pine Island, MN, where they provide miniature horse therapy. We are so thankful to both Tami and Bonnie for sharing these two very special little girls with us.
It was my Mom who inspired me to find these two very special little horses and start a journey with her to bring smiles to many, including my Mom. Back in 2001 my Mom came off a horse and broke her back. With time, courage, strength and two 15 inch rods in her spine, she is blessed to be walking today. She spent much of her life working with special needs people and seniors in the activity department, so helping people who need it the most is in her heart.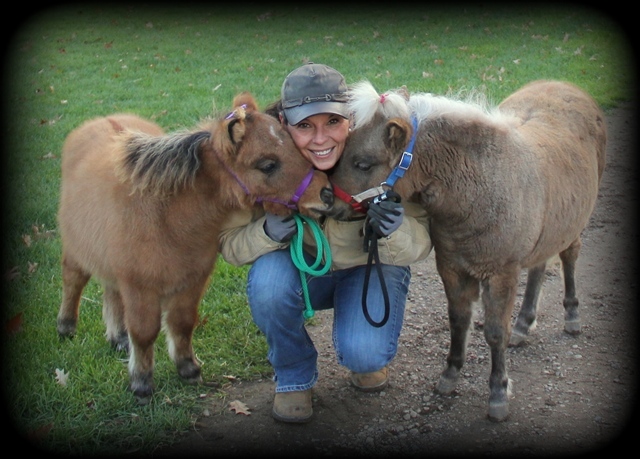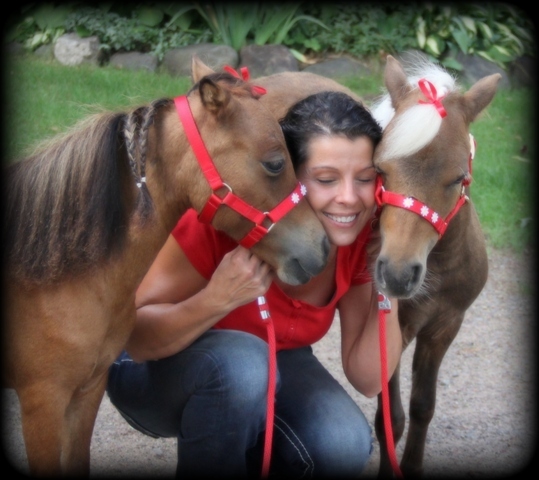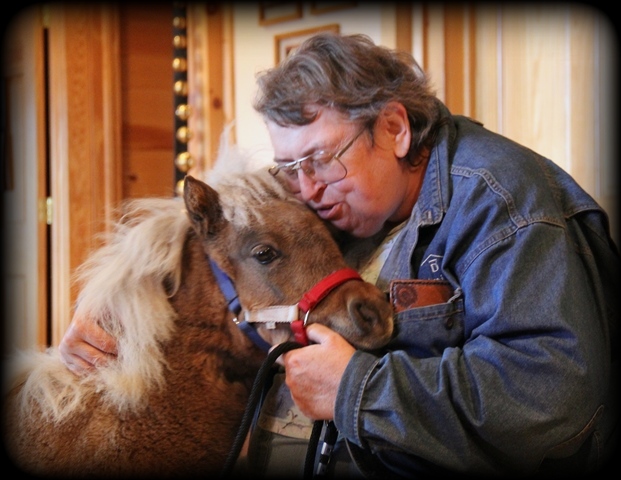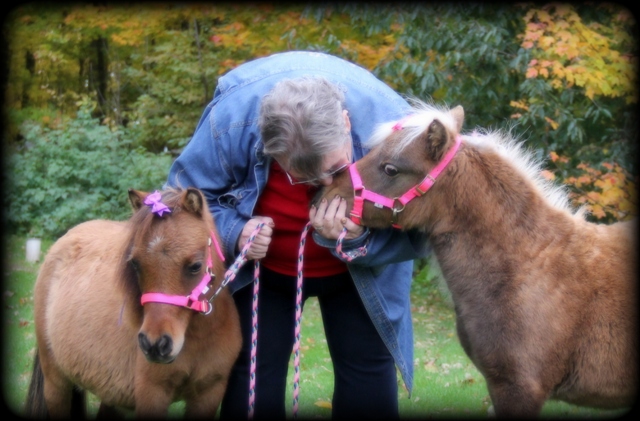 I could see that my Mom needed this, and I could see a need in our community for this. . . she and I would work with and train these two little horses together and prepare them for therapy work. The training and time we have spent and still spend is also therapy for both of us. More than I ever realized . . . there is something special that happens when these two little girls touch your heart.